We always hear about athletes eking out that competitive edge through subtle changes in diet or equipment. Well, when it comes to making our buildings more energy-efficient, dozens of different technologies could make a difference. Every one may not be earth juddering on its own, but each could help decarbonise our homes by degrees.
Phase-changing materials (PCMs) may have a role to play in reducing our reliance on power-hungry cooling and heating systems in the home. At Texas A&M University, researchers have developed PCMs to passively regulate temperatures inside buildings.
They believe their 3D-printed phase-change materials - compounds that can change from a solid to liquid when absorbing heat, or from liquid to solid when releasing heat - could be incorporated into our homes in paint or other interior effects to regulate interior temperatures.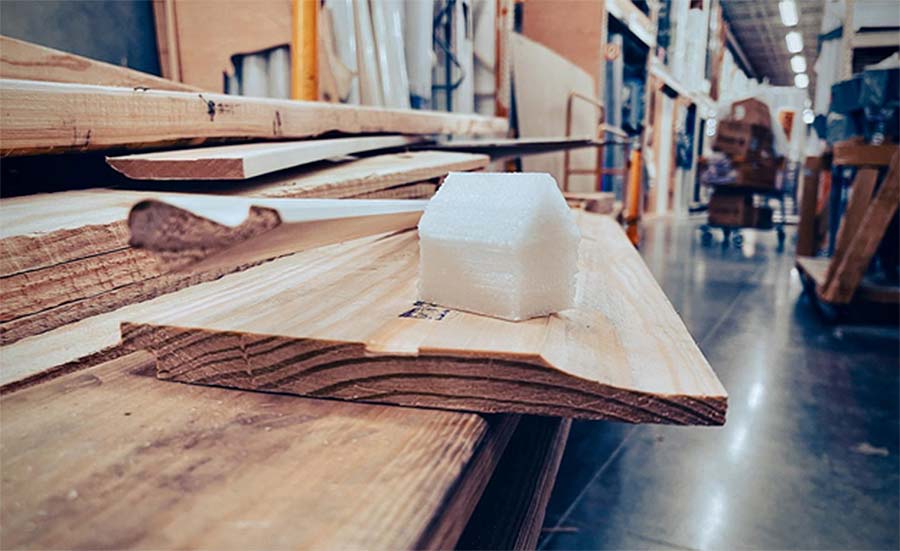 New phase-change material composites can regulate ambient temperatures inside buildings | Image credit: Texas A&M University College of Engineering
Their partial substitute to the heating, ventilation and air conditioning (HVAC) systems that predominate in many of our buildings is a light-sensitive liquid resin with a phase-changing paraffin wax powder.
According to the researchers, their 3D printable ink composite improves upon existing PCMs in that it doesn't require a separate shell around each PCM particle. When the PCM is mixed with liquid resin, the resin acts as both the shell and building material, enabling thermal energy management without any leakage. They use an ultraviolet light to solidify their 3D printable paste and make it suitable for use in our buildings.
"The ability to integrate phase-change materials into building materials using a scalable method opens opportunities to produce more passive temperature regulation in both new builds and already existing structures," said Dr. Emily Pentzer, associate professor in the Department of Materials Science and Engineering and the Department of Chemistry.
To date, the researchers have only tested their materials on a small scale in a house-shaped model. Nevertheless, after placing their 3D printed model inside an oven, the results were encouraging. The model's temperature was 40% different to outside temperatures compared to models made using traditional materials.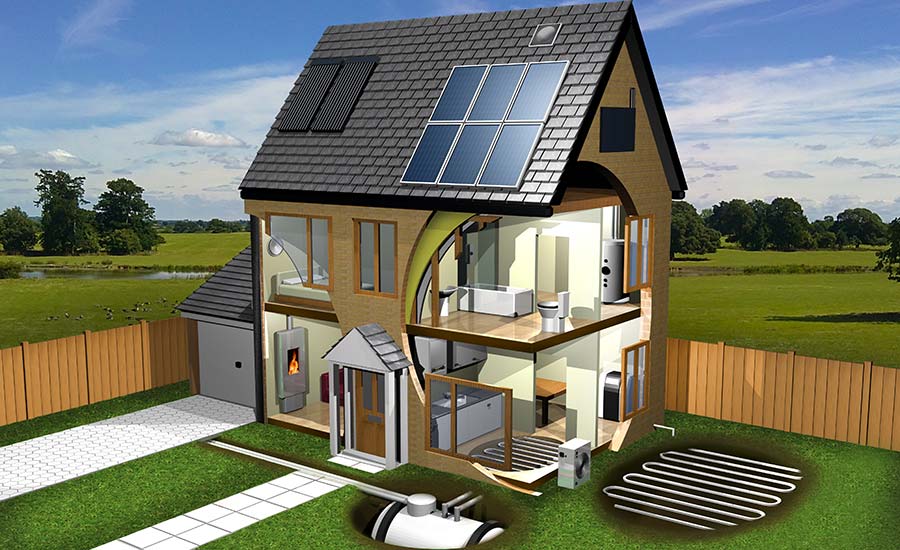 From solar panels and insulation to heat pumps and phase change materials, much has been done to make our homes more energy-efficient
"We're excited about the potential of our material to keep buildings comfortable while reducing energy consumption," said Dr. Peiran Wei, research scientist in the Department of Materials Science and Engineering and the Soft Matter Facility. "We can combine multiple PCMs with different melting temperatures and precisely distribute them into various areas of a single printed object to function throughout all four seasons and across the globe."
Perhaps we won't see PCMs in widespread use in our buildings any time soon, but it's always heartening to see the use of passive heating and cooling systems in our buildings. Anything that contributes to the decarbonisation mix is certainly worth investigating further.