Composts are artificial mixtures in which seeds germinate, cuttings root and whole plants grow. Their key feature is reliability of composition. The first such composts were formulated by the John Innes Centre in the 1900s. Researchers needed preparations which allowed reliable growth of plants for experiments. The main ingredients were loamy soil, sand and lime plus nutrients. John Innes composts subsequently became the mainstay of horticulturists and gardeners.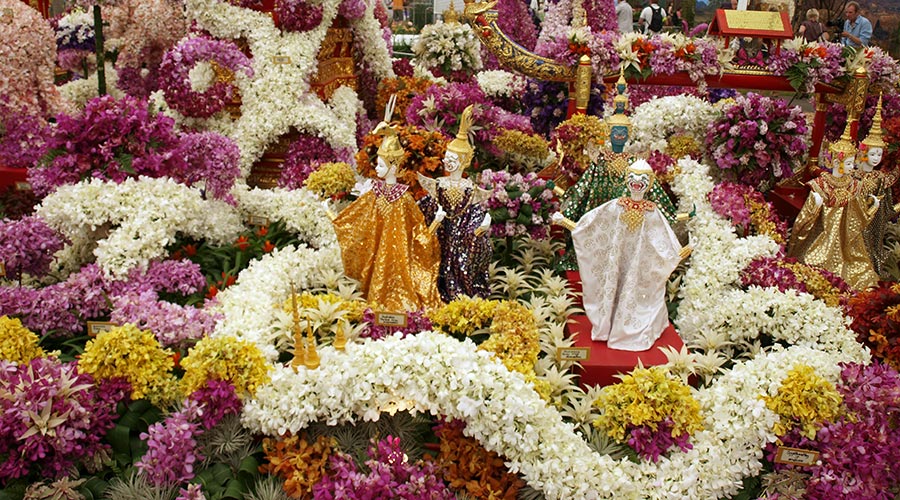 Colourful flowering in artificial composts.
Variability in the loam and its weight were major disadvantages. Scientists at the University of California solved these problems by preparing mixtures of peat, sand and nutrients. Air fill porosity characteristics of 'UC mixes', as they became known, allow healthy seed germination, root production, growth and flowering. Lighter weight is of major significance, allowing the easy movement of plants. Arguably, simplified transport also resulted in the advent of garden centres and freer international plant trading. As a result, the garden centre industry has become a regular social feature.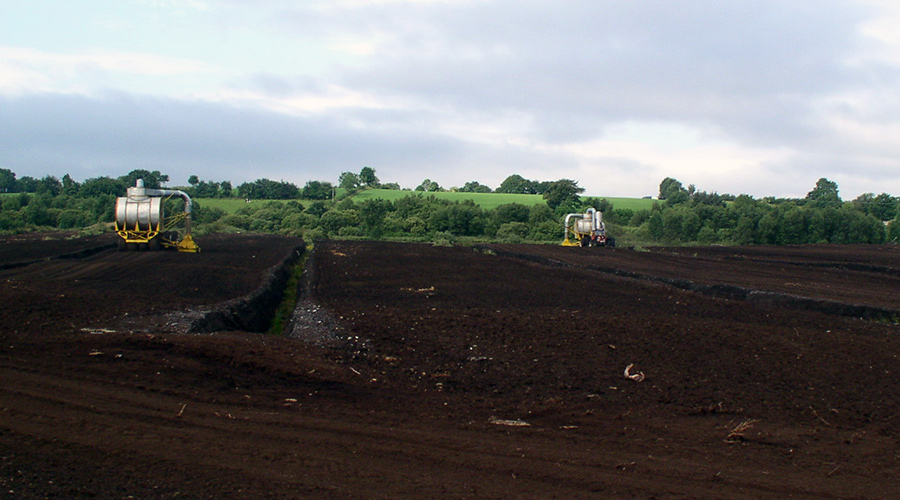 A peat extraction site.
Peat, while of major importance, is now seen as the 'achilles heel' of these composts. Peat bogs are very significant reservoirs for carbon dioxide and major participants in the drive for reducing the impact of climate change. The compost industry strips peat from the bogs and then mixes it into specialised formulations for seed germination or plant growth. The bogs can be reclaimed and will restart the processes of CO2 absorption, but there is still a significant environmental penalty. Social and political pressures are driving peat reduction and its elimination from garden and commercially used composts. Peat substitutes must have the key properties of adequate air fill porosity, light weight and minimal or net zero carbon demand.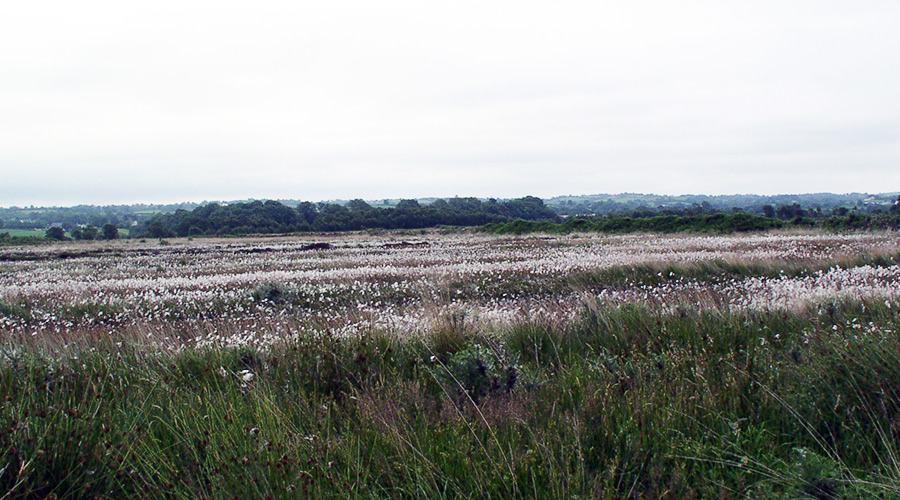 A renovated peat extraction site.
One suggestion is using coir – waste arising from coconut harvesting. Like peat, this is a natural, biodegradable product. When shredded it forms a useful peat substitute, an alternative is well composted bark and fine wood chippings, which are mixed with sand. Both are valuable composts for growing ornamental plants and germinating their seedlings. Some manufacturers are also adding loamy soil into these formulae. Problems continue, however, with finding peat-free formulae for use in commercial transplant propagation. Germinating vegetable seedlings for large scale crops requires absolute regularity and reliability. Uniform, vigorous seedlings result in mature high-quality crops suitable for once over harvesting and scheduling which meets supermarkets' specifications.
---
Written by Professor Geoff Dixon, author of Garden practices and their science, published by Routledge 2019.