How do flowers use fragrance to attract pollinators, and how do pollution and climate change hamper pollination? Professor Geoff Dixon tells us more.
'Fragrance is the music of flowers', said Eleanour Sophy Sinclair Rohde, an eminent mid 20th century horticulturist. But they are much more than that. Scents have fundamental biological purposes. Evolution has refined them as means for attracting pollinators and perpetuating the particular plant species emitting these scents.
There are complex biological networks connecting the scent producers and attracted pollinators within the prevailing environment. Plants flowering early in the year are generalist attractors. By late spring and early summer, scents attract more specialist pollinators as shown by studies of alpines growing in the USA Rocky Mountains. This is because there is a bigger diversity of pollinator activity as seasons advance. Scents are mixtures of volatile organic compounds with a prevalence of monoterpenes.
Environmental factors will affect scent emission. Natural drought, for example, changes flower development and reduces the volumes and intensity of scent production. The effectiveness of pollinating insects, such as bees, moths, hoverflies and butterflies is reduced by aerial pollution.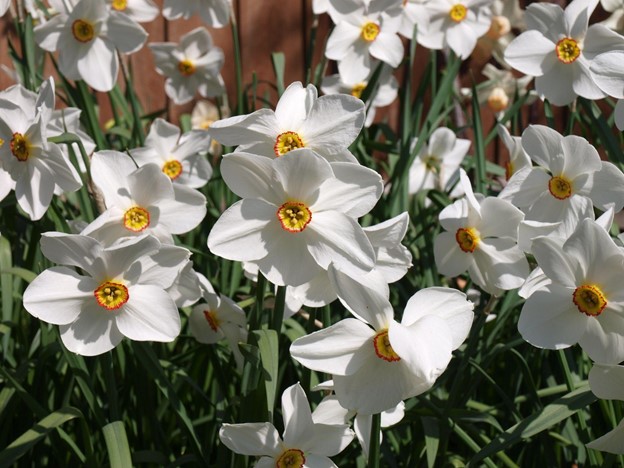 Pheasant's eye daffodils (Narcissus recurvus).
Studies showed there were 70% fewer pollinators in fields affected by diesel fumes, resulting in lower seed production. Pollinating insects do not find the flowers because nitrogenous oxides and ozone change the composition of scent molecules.
Extensive studies of changes in flowering dates show that climate change can severely damage scent–pollinator ecologies. Over the past 30 years, blooming of spring flowers has advanced by at least four weeks. Earlier flowering disrupts the evolved natural synchrony between scent emitters and insect activity and their breeding cycles. In turn that breaks the reproductive cycles of early flowering wild herbs, shrubs and trees, eventually leading to their extinction.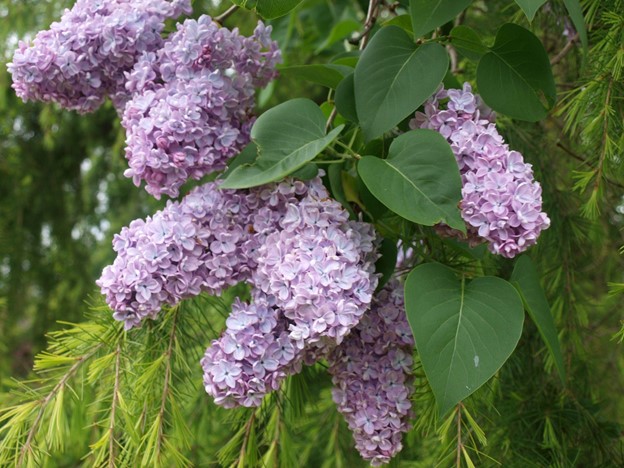 The lilac bush, known for its evocative scent.
Heaven scent
Scents provide powerful mental and physical benefits for humankind. Pleasures are particularly valuable for those with disabilities especially those with impaired vision. Even modest gardens can provide scented pleasures.
Bulbs such as Pheasant's eye daffodils (Narcissus recurvus) (illustration no 1), which flower in mid to late-spring, and lilacs (illustration no 2) are very rewarding scent sources.
Sweetly perfumed annuals such as mignonette, night-scented stocks, candytuft and sweet peas (illustration no 3) are easily grown from garden centre modules, providing pleasures until the first frosts.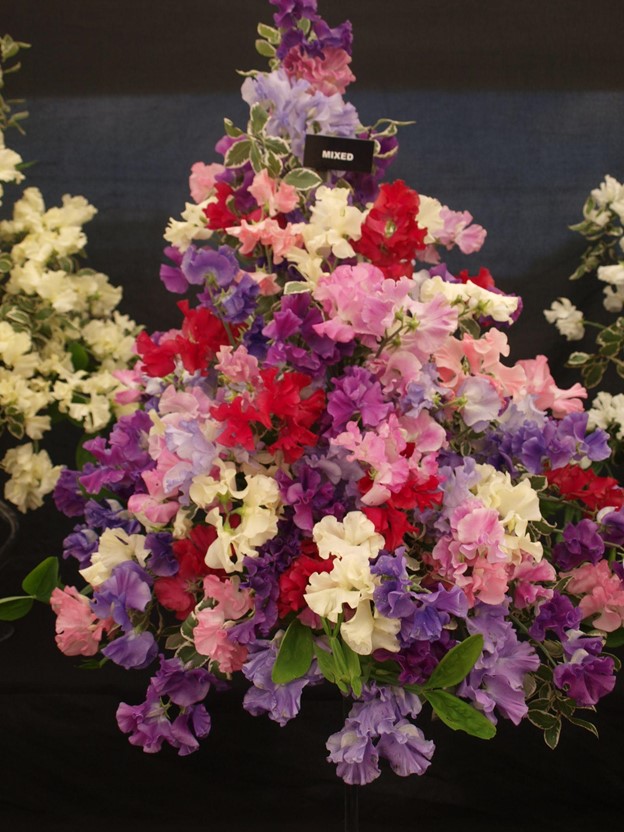 Sweet peas are easily grown from garden centre modules.
Roses are, of course, the doyenne of garden scents. Currently, Harlow Carr's scented garden, near Harrogate, highlights the cultivars Gertrude Jekyll, Lady Emma Hamilton and Saint Cecilia as particularly effective sources of perfume. For larger gardens, lime or linden trees (Tilia spp) form profuse greenish-white blossoms in mid-season, laden with scents that bees adore.
Written by Professor Geoff Dixon, author of Garden practices and their science, published by Routledge 2019.