How well equipped is the UK's battery supply chain to meet the growing demand for electric vehicles? We took a closer look to mark National Battery Day.
Main image editorial credit: Phaustov/Shutterstock
For many of us, it's exciting to see the growth of the electric vehicle industry. Our personal transport will be cleaner. Our roads will be quieter. Indeed, from 2030 the UK government will ban the sale of pure internal combustion engine cars, and the widening role of ultra-low emission zones will hit many motorists in the pocket. Whether we like it or not, change is coming.
That does not mean we are prepared for it. As demand for electric and hybrid vehicles accelerates, and more stringent trade rules put pressure on having a local battery supply chain (stricter Rules of Origin for trade will come into force by 2027), the UK must get its complete supply chain up to speed.
Battery supply chain challenges
For this to happen, chemists, suppliers, manufacturers, innovators, government representatives, and others need to make strides in several areas. Over the past year, a group of more than 50 participants at SCI's Energising the UK Battery Supply Chain workshops have identified next generation technology, the scale-up of innovative technologies, the skills and knowledge base, and standards for materials testing as areas for improvement.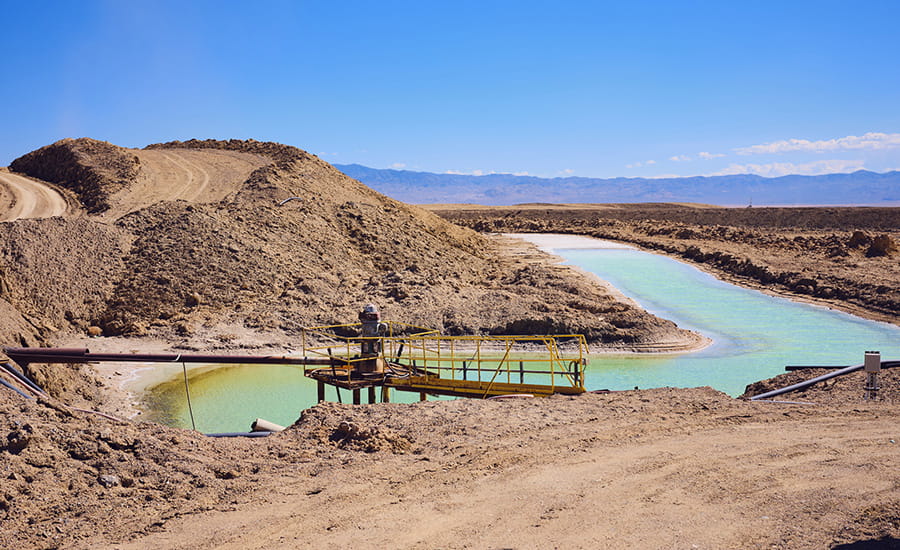 Brine pools for lithium mining. There is a global clamour for raw materials including lithium.
The UK also needs a consistent stream of key battery materials. It needs technologies that reduce the dependence on some of the current materials for hybrid and electric vehicles. It must integrate efficient battery recycling and manufacturing approaches to reduce its dependence on long-distance imports and much coveted raw materials such as lithium, nickel and cobalt.
It is a big challenge. As David Bott, SCI's Head of Innovation (who helped run SCI's five Energising the UK Battery Supply Chain workshops) said, there isn't enough of a UK electric battery supply chain at the moment.
>> Find out what the experts thought about improving the UK battery supply chain in our Energising the UK Battery Supply Chain Part 5 video.
David did note that the UK Government (through UK Research and Innovation) has been investing in the scale-up of cell assembly through the Energy Innovation Centre at WMG (from 2012/3) and the UK Battery Industrialisation Centre (through UKRI and the Automotive Propulsion Centre). It will also support the construction of Britishvolt's electric battery 'gigafactory' in Blyth, Northumberland.
However, he added that: 'All of them, however, are talking about the assembly of the cells and 60% of the value is in the materials. We need a battery materials supply chain in the UK – not all the way back to mining, of course, but as much as we can.'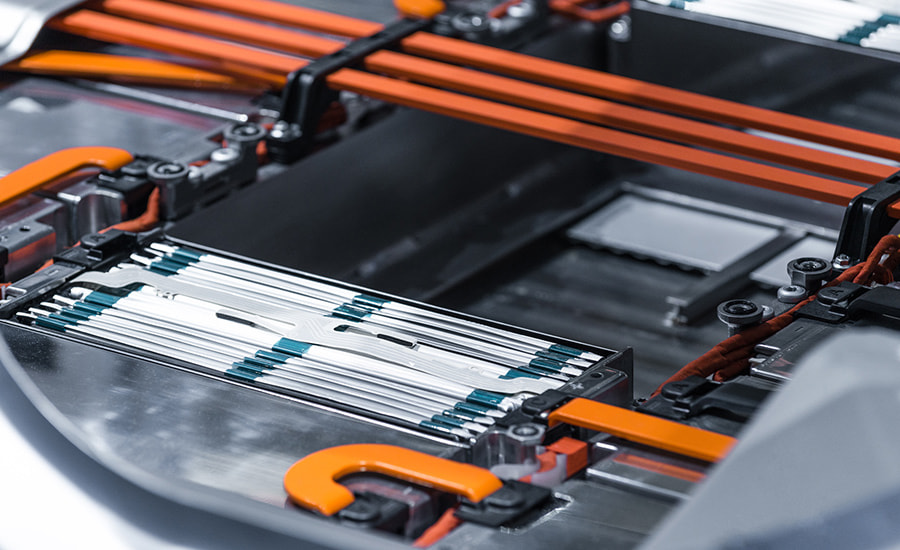 Recent developments in the UK have been heartening, but many more will be needed to create a viable battery supply chain.
Smoother collaboration is also required. 'We need recognition that the UK needs more support for the chemistry part of the supply chain,' he said. 'We need a lot more collaboration – engineers need to understand that chemistry companies would engage more if they understood the size of the opportunity. The main thing we need at the moment is awareness of the opportunities.'
Promising developments
Despite the difficulties, green shoots have appeared recently. In late January, the government announced that it has backed Britishvolt's aforementioned plans to build large volumes of electric vehicle batteries (through the Automotive Transformation Fund). According to the government, the factory will produce enough batteries for more than 300,000 vehicles a year and create 3,000 direct, highly-skilled skilled jobs. Britishvolt have also announced a partnership with Glencore to recycle battery materials.
>> Sign up for our next Energising the UK's Battery Supply Chain workshop.
Oxford-based chemical products manufacturer Nexeon has secured US$80 million (about £59 million) in funding to scale up the production of its silicon anode materials. Finally, Sheffield-based sodium-ion battery technology company Faradion has been acquired by Indian conglomerate Reliance Industries for £100 million. A further £25 million will be invested as growth capital to accelerate the commercial rollout of its sodium-ion battery technology.
Faradion says that its sodium-ion technology provides 'significant advantages compared to lithium-ion technology, including greater sustainability, a patented zero-volt safe transport and storage capability'.
So, there is some good news to celebrate as you gather around with your families to celebrate National Battery Day. The battery supply chain, unfortunately, must wait for another day.
What is the future of electric cars? Find out more in this Autotrader article.