There was a happening in York recently – a Hemp Happening – organised by SCI's Agrisciences Group and Biovale. It took place at York's STEM Centre and explored the issues around growing and using industrial hemp. Despite these issues, there is a growing demand for hemp fibre and shiv as we look to use sustainable natural fibres and move to a low-carbon economy.
In 10 years' time, you'll walk out of your hemp-insulated home, wearing your hemp fibre t-shirt, polishing off the last of your hemp and beet burger, before heading to work in your hemp seed oil-powered car.
Is this scenario fantastical? Yes, obviously, but as delegates attending Hemp Happening explained on 6 April, all of these products exist right now. The sheer breadth of them underlines what a useful and versatile material hemp is. If enabled through policy, hemp could play a big part in our low-carbon future. Here are five ways it could make a significant difference.
1. Carbon sequestration
Hemp has much-vaunted carbon-sequestering potential which, given our climate change travails, could prove extremely useful. Some experts say it is even better at capturing atmospheric carbon than trees. According to SAC Consulting, industrial hemp absorbs nine to 13 tonnes of CO2 per hectare. To put hemp's absorption capacity into context, hemp market specialists Unyte Hemp said it absorbs 25 times more CO2 than a forest of the same size.
Of course, that's all very well, but how do you make sure this carbon remains sequestered?
2. A future heavyweight champion?
One fitting home for hemp (and the carbon it has captured) is in construction, especially given the carbon-intensive nature of the industry. So, with the pressure intensifying to replace and retrofit the UK's inefficient building stock, hemp is well placed to reduce emissions and improve building performance.
Hemp is not just used in insulation materials due to its excellent thermal performance characteristics. It is also used in rendering buildings and for non-load bearing blocks in construction. Indeed, hempcrete blocks, which are made from hemp shiv, lime, and sand or pozzolans, have a net carbon negative footprint.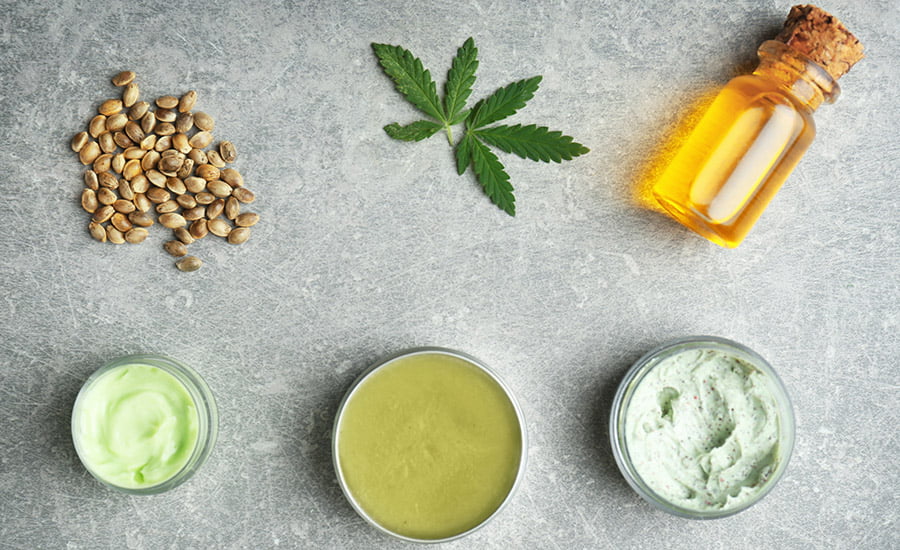 Hemp is used in everything from food supplements to medicines, cosmetics, and construction products.
3. Farmer's friend
Hemp also helps the earth. As flash flooding strips our soils, the plant's root density and deep structure protects against soil erosion and mitigates compaction. Hemp also provides nutrients to help maintain soil health, making it useful in crop rotation.
As insect populations dwindle, the role of pesticides and herbicides are coming into sharper relief. In that respect, hemp has a natural advantage over other crops as it doesn't require pesticides and fertilisers.
4.The Swiss Army knife of materials
We have long heard of the health benefits of hemp-derived products such as cannabidiol oil (or CBD oil), but pretty much the whole plant can be used. Its seeds are rich in omega-3, omega-6, and fatty acids, and help fend heart problems.
As mentioned above, the fibrous part of the plant sequesters carbon and produces low-carbon materials for construction, while its roots are used to treat joint pain and for deep tissue healing.
And then we have hemp for bioethanol production and even hemp seed veggie burgers. The list goes on; so, there are many ways for farmers to make money from it.
>> What can be done to make our soils healthier? Take a look at our blog on solving soil degradation.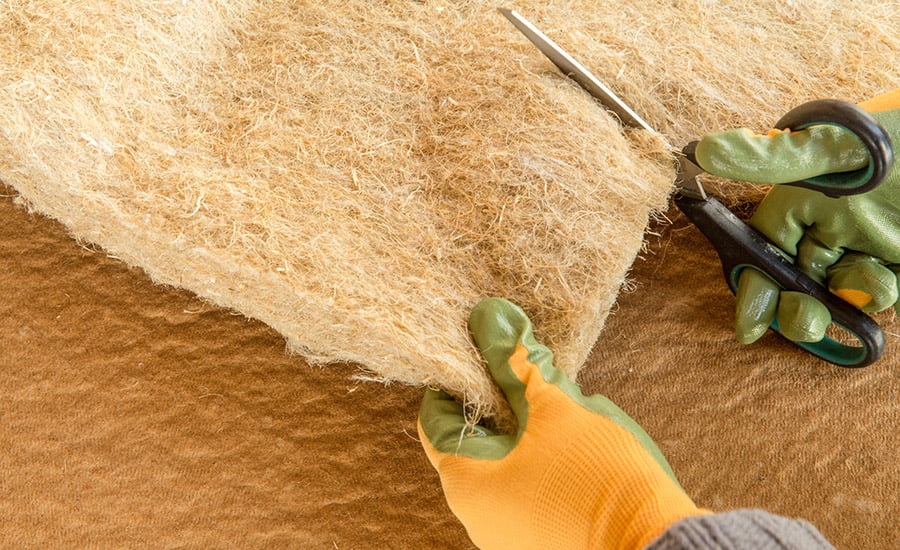 Hemp has excellent insulation properties.
5. Non-thirsty textiles
I bet you know at least one person with a bamboo t-shirt or socks. Hemp has similar textile potential to its super material cousin. As the fashion industry interrogates its wayward past, the pressure will increase to lighten the footprint of clothing materials. Estimates vary, but hemp is said to need less than half the water required to cultivate and process than cotton textiles and its toughness is handy in long-lasting carpeting.
Mr Elephant, could you step through please?
Hemp has been heralded as a wonder material for decades but there is that elephant in the room. The restricted uses of hemp-related materials curb the extent to which it can be grown in the UK. At the event, delegates noted that outdated legislation, lack of government support, and education are among the factors holding back the growth of hemp on an industrial scale.
And yet, there is growing demand for natural materials that tackle climate change, especially those that sequester carbon. With pension funds increasingly divesting from fossil fuels, and the ever growing importance of corporate sustainability in business, sustainable materials such as hemp are now more attractive.
Arguably the most exciting contribution of the day was the mention of zero-cannabinoid industrial hemp. Even though the THC content levels present in hemp are low (compared to the high levels found in marijuana) and it's unattractive as a THC source, hemp is still very strictly regulated in the UK compared to North America and the rest of the EU.
One participant mentioned that hemp genes could be edited to remove the cannabinoid – and, if that were to be achieved, it could change everything. Then we would really see hemp happening in the UK.
>> Interested in more events like this one? Visit our Events pages.