Re-using waste materials and converting them into chemicals will help us create a closed-loop system. Ahead of the SCI Engineering Biology symposium on 23 May, Martin Hayes, Biotechnology Lead at Johnson Matthey, spoke about some exciting approaches and the challenges involved in making the low-carbon transition.
The journey to Net Zero is well underway, with a number of countries already committed to Net Zero by 2050. To achieve this ambitious goal, companies and governments must take a new approach to waste, shifting from linear processing to a circular model.
This involves recycling and reusing products to create a closed-loop system that uses fewer resources and reduces waste, pollution and carbon emissions. As we journey towards Net Zero, these 'circularity' principles are increasingly embedded in the research and design of products.
Re-using waste from chemical processes
As a leader in sustainable technologies, Johnson Matthey (JM) is striving to help the chemical industry transition. Martin Hayes, Biotechnology Lead, explains: 'More and more companies are starting to move away from linear chemical processes to circular ones, which is definitely a step in the right direction.
'They're looking at how the waste from chemical processes may be the source for biological processes. Biological entities such as enzymes or organisms can even recover precious metals from waste streams, maximising value while reducing waste.'
>> How are young chemists tackling climate change? Read more in our COP26 review.
In other cases, gas fermentation can upgrade waste products, particularly carbon dioxide and hydrogen, and convert them into chemicals. Hayes explains: 'In this instance JM joins biology and chemistry to get the desired end product without affecting the customer experience, but making the process much cleaner.'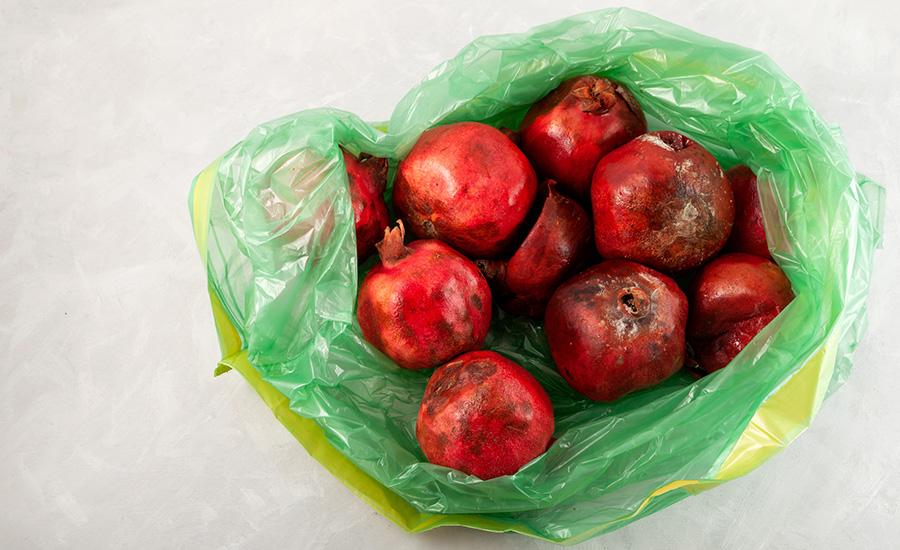 Fermented food waste could be converted into chemical building blocks.
Food waste is another contributor to greenhouse gas emissions. A circular approach may consider fermenting food waste to convert it into useful chemical building blocks. 'What is valuable about this is that these chemicals are not produced from virgin fossil material,' he adds.
Collaboration and feedstock issues
To realise the potential in these technologies and new businesses, it's important to take a collaborative approach and for multi-disciplinary teams to work together. Hayes continues: 'We know that getting the biology to the end product requires engineers, chemists, microbiologists, and biochemists – different scientists working together with commercial expertise to make a product that is sustainable, has a low environmental footprint, and is still profitable.
'We work collaboratively in partnership because we recognise we need to develop these solutions in ways that reflect the needs of each client and the broader society.'
But the scale of the issue shouldn't be underestimated. On the one hand, those biological entities will require engineering to become efficient catalysts, working selectively with less-than-ideal feedstocks under demanding reaction conditions. On the other hand, scaling up and optimising processes such as fermentation can be resource intensive and involve large volumes.#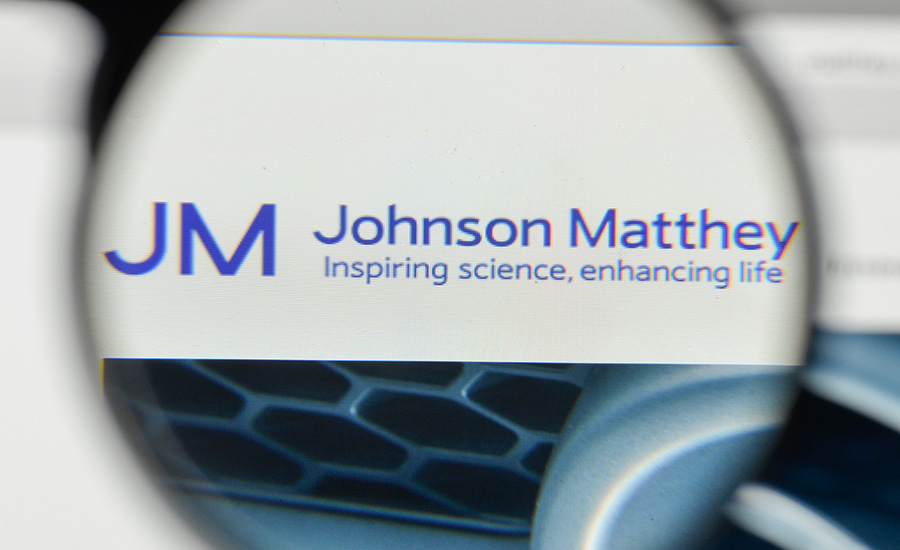 Johnson Matthey will be Platinum sponsors for the upcoming Engineering Biology symposium | Editorial image credit: Casimiro PT / Shutterstock
This type of catalyst customisation and process intensification calls for a multi-disciplinary team: bioinformaticians, molecular biologists, chemists and chemical engineers working together.
While the UK leads in renewable technologies, it is also important to think in terms of connected systems rather than isolated applications of technology. That broader perspective in a circular system will get us towards Net Zero and is embodied by the SCI's symposium on Engineering Biology with which JM is proud to be associated as a (fittingly) Platinum sponsor. This is a topic which is entirely consistent with, and supportive of, JM's vision of a cleaner, healthier world.
>> Sign up here for SCI's Engineering Biology – applications for chemistry-using business on 23 May.
>> How do we move to non-fossil fuel feedstocks? Here's our report on the Parliamentary & Scientific Committee Discussion Meeting on 28 March.