Those with the blood group O reportedly have the lowest likelihood of catching Covid-19, and the new top-up jab should provide relief against sub-variants of the disease.
By now, most of us have been stricken by Covid, but 15% of people in the UK have evaded the virus. According to a testing expert at the London Medical Laboratory, the great escape is down to three factors: blood group, vaccines, and lifestyle.
Having assessed the findings of recent Covid-19 blood type studies, Dr Quinton Fivelman PhD, Chief Scientific Officer at London Medical Laboratory (LML), believes that people with the blood group O are less likely to be infected than those with other blood groups, while those with blood type A are far more likely to contract the virus.
'There have now been too many studies to ignore which reveal that people have a lower chance of catching the virus, or developing a severe illness, if they have blood group O,' he said.
Indeed, research from the New England Journal of Medicine had previously found that those with blood type O were 35% less likely to be infected, whereas those with Type A were 45% more vulnerable. A further benefit of type O blood is the reduced risk of heart disease compared to those with type A or B blood.
>> What is the ideal body position to adopt when taking a pill? Wonder no more.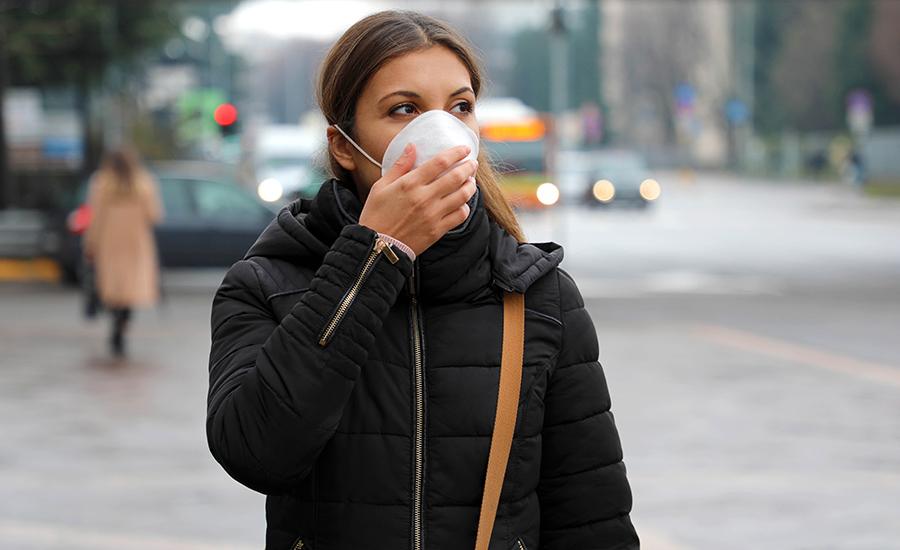 Staged stock images are not thought to increase your chances of contracting Covid-19.
According to the NHS, almost half of the population (48%) has the O blood group; so, clearly, other factors come into play in terms of our susceptibility. Dr Fivelman said: 'By far the most important factor is the number of antibodies you carry, from inoculations and previous infections, together with your level of overall health and fitness.'
---
Tackling the sub-variants

So, those who are more careful about visiting crowded places, who eat well, and are fortunate enough not to have an underlying illness have better chances of avoiding Covid-19. According to LML, having been vaccinated also helps, though these benefits have slowly worn off. That is why the new top-up jab with the Omicron variant could provide some relief for those who take it.
'The new Omicron jab has come none-too-soon, so many people are now suffering repeated Covid infections,' he added. 'That's because the new Omicron BA.4 and BA.5 sub-variants do not produce as high an immune response as the previous strains, so re-infection is more likely to occur.
'Higher levels of antibodies are important to neutralise the virus, stopping infection and limiting people transmitting the virus to others.'
>> Which herbs could boost your wellbeing? Dr Vivien Rolfe tells us more.
---