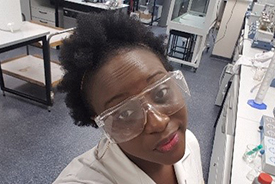 "I hope to bolster my collaboration with peers, have a better understanding of commercialising innovative research and to further enhance my skills and knowledge."
What are your research interests? 
Valorisation of organic wastes for chemicals and energy production (driven by a low carbon economy).
How did you first get involved with SCI?
I first got involved with SCI by participating in the SCI Scotland 2017 PhD student competition where one-year free membership was awarded to 12 PhD students.
What do you hope to gain from your involvement with SCI?
Now that I'm at the end of my PhD, getting involved with SCI will be an excellent opportunity for me to grow my professional network not just within the academia but also in the scientific industry. I look forward to participating in events aimed at increasing the public awareness of science, especially in environment-related issues.
Why would you encourage your peers to join SCI?
SCI offers several incentives from awards, bursaries, conference discounts to network expansion which are all crucial to career enhancement and additionally, the SCI Magazine through which they stay informed with the latest industry developments.
Ife Bolaji 
University of Aberdeen – School of Engineering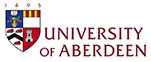 External Links
Related Links