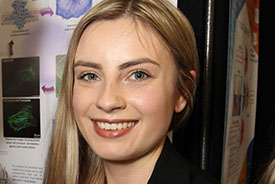 "SCI has given me the opportunity to present my research to wider audiences, including academics, policy makers, industry and the public, as well as providing event sponsorship and mentoring."
What are your research interests? 
My background is in chemistry and biomedical engineering and my research broadly focuses on cancer, biomechanics, materials science and synthetic chemistry. I am currently working within the College of Medical, Veterinary and Life Sciences at The University of Glasgow driving the translation and commercialisation of biomedical and life science research.
How did you first get involved with SCI?
I was awarded membership with SCI after winning the STEM for Britain Gold Medal in Engineering in 2018. After learning of the opportunities available through the society and attending events organised by SCI, I was invited to become a SCI Ambassador and am currently the treasurer for the SCI Scotland Group.
What do you hope to gain from your involvement with SCI?
My current role involves working with academics, clinicians and industry. As SCI acts as an interface between science and business and is a unique multidisciplinary learned society, it offers me a platform to network with other scientists and industry from a variety of fields.
Why would you encourage your peers to join SCI?
SCI provides prestigious scholarships, mentoring, bursaries and a network within many interesting areas of research. The society gives innovators the opportunity to take their research further and build collaborations across various disciplines and industry. I have especially benefitted from the mentoring programme and would highly recommend it to early careers researchers and students, whether they are interested in academic routes or industry.
Louise M. Mason
University of Glasgow – Translational Research Initiative Management Team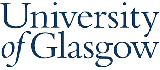 External Links
Related Links