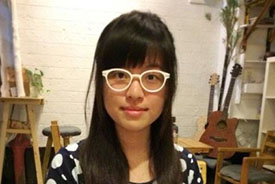 "SCI organizes numerous events each year, many with a focus on early career scientists"
What are your research interests?
Biochemistry: Structural biology, enzymology, biotechnology
How did you first get involved with SCI?
I learnt about SCI from my departmental email circulation, which advertised scholarship and funding opportunities from the society. Working on the synthesis of natural product derivatives using combined biological and chemical approaches, I liked the interdisciplinary focus of SCI and thus joined as a student member.
What do you hope to gain from your involvement with SCI?
I am interested in getting information of conferences, career events and networking opportunities. Now as an ambassador I also wish to develop my communication and organisational skills in the process of promoting SCI, and expand my professional network using this platform. In particular, the SCI mentoring programme attracts me as an opportunity to get experience of non-academic careers.
Why would you encourage your peers to join SCI?
You also have a choice of joining particular interests groups to receive information that is most relevant to you and network with people from the field. SCI provides prestigious scholarships and various travel bursaries to assist PhD students with their research and to attend conferences. Their monthly magazine is always a good and refreshing read.
Ying Ge
Imperial College London, National Heart and Lung Institute

External Links
Related Links