Synopsis
Process Development is the application of chemistry to the scale up of new synthetic processes from the laboratory, through pilot plant to full scale commercial manufacture and into life cycle management. It is an extremely broad discipline, crossing the boundaries between synthetic organic chemistry, process technology and chemical engineering.
The area of Process Development continues to be a challenging and important area for the research into and application of modern synthetic organic chemistry, as well as enabling technologies.
---
Attendees
The symposium aims to bring together a wide range of speakers and delegates from across the Pharmaceutical, Agrochemical and Fine Chemical industries, as well as from an academic background. This meeting brings together experts from across the entire spectrum of the discipline to present state of the art process development. As an established and well attended meeting, the process development symposium offers an excellent opportunity for networking between like-minded process scientists of all levels of experience and from all areas of the chemical industry.
---
Programme
Day 1 - 6th April 2016
Event Schedule
11:00

Registration and coffee


12:15

Lunch


13:25

Opening remarks


13:30

Crizotinib(Xalkori ®): route identification, process development and post approval challenges in the commercialisation of a rapidly accelerated precision medicine Dr Gemma Scotney, Pfizer


14:10

Process intensification via the integration of membranes in(bio)chemical reactions Dr Dominic Ormerod, Vito


14:50

The science and safety of chemical production with diazonium salts Dr Matthew Hughes, Syngenta


15:30

Refreshment break


16:10

Recent advances in developing enzymatic processes for chemical production Dr Alex Tao, EnzymeWorks


16:50

Dave Ager memorial talk Dr Andre De-Vries, DSM


17:30

Closing remarks


17:45

Wine reception sponsored by Johnson Matthey


19:00

Dinner for residents in the dining hall

Day 2 - 7th April 2016
Event Schedule
09:00

Adventures in chemistry from the nanomole to the kilomole scale Dr Ian Davies, Merck


09:40

Flow chemistry: a new paradigm Dr Andre De-Vries, DSM


10:20

Refreshment break


10:50

Synthetic evolution and chemical innovation: developing an efficient synthesis of the potent JAK2 inhibitor, BMS-911543 Dr Martin Eastgate, BMS


11:30

Rapid process development using automated continuous reactors Dr Richard Bourne, Leeds University


12:10

Lunch


13:10

Crop protection R&D in the agrochemical industry: process research at Dow AgroSciences with case studies Dr Nick Irvine, Dow


13:50

Cost reduction through process optimisation: the atorvastatin sidechain Dr Sebastian Kroll, Dr Reddys


14:30

Evolution of an enzymatic process for the manufacture of amoxicillin Dr Matt John, GlaxoSmithKline


15:10

Refreshment break


15:40

Fine chemical technologies for novel agrochemical ingredients Dr Rob Bryant, Agranova


16:20

Prize for process chemistry research 2015 Taming sulfur dioxide for synthesis and catalysis Prof Michael Willis, University of Oxford


17:20

Closing remarks


17:30

Wine reception sponsored by Chiralquest


19:00

Conference dinner in the dining hall

Day 3 - 8th April 2016
Event Schedule
09:00

Efficient synthesis of an intermediate for dronedarone Dr Kai Rossen, Sanofi


09:40

Tagrisso™: process development on the critical path Dr Steven Raw, AstraZeneca


10:20

Refreshment break


10:50

Surfactants in water as a sustainable reaction medium – focus on amidation reactions Dr Michael Parmentier, Novartis


11:30

AJIPHASE®; a novel and practical liquid-phase synthesis for oligonucleotides and peptides Mr Ryotaro Nakaya, Ajinomoto


12:10

Conference close

---
Venue and Contact
---
Fees
Earlybird fees - before 29 January 2016
GB£365 . . . . . . . . . .SCI Member
GB£255. . . . . . . . . . SCI Subsidised Member
GB£395 . . . . . . . . . .Non Member
Standard fees - after 29 January 2016
GB£490 . . ... . . . . . .SCI Member
GB£280. . . . . . . . . . SCI Subsidised Member
GB£545 . . . . . . . . . .Non Member
Become an SCI Member and save on this and future events
See Membership Options
Sign up as an Event Member to join this event. SCI Full or Student Members receive discounts on event registrations
---
Booking Process
For booking terms and conditions
click here
.
---
Additional Info
Exhibition
An exhibition will run alongside the conference during refreshment breaks, for companies and related organisations who may wish to exhibit. For further information and prices please email jacqui.maguire@soci.org
Accommodation
Accommodation for delegates at the college comprises either single study ensuite or single study standard bedrooms, priced as below:
GB£184 . . . . . . . . . .Single Ensuite
GB£147. . . . . . . . . . Single Standard
Rooms will be allocated on a first-come, first served basis. The accommodation package is for 2 nights - Wednesday 6 and Thursday 7 April and includes Full English or Continental breakfast plus an evening meal on Wednesday 6 April. Rooms must be vacated by 10.00am on the day of departure. Luggage storage will be available. Those not wishing to stay in college accommodation can book accommodation directly through www.visitcambridge.org
Conference Dinner
A conference dinner will take place on the evening of Thursday 7 April in the dining room at Churchill College. This is included in the delegate registration fee.
Travel
Travel to Cambridge is convenient by road or rail. Churchill College is on Storey's Way, off the A1303 one mile west of the city centre and close to the M11 motorway. There are frequent train services to Cambridge from London King's Cross and Liverpool Street Stations. The nearest international airport is London Stansted (30 miles) which has rail and coach links to Cambridge. From London Heathrow and Gatwick Airports there are express rail links to central London for onward rail journeys as above. There are also coach links from both airports direct to Cambridge.
For more information, please contact: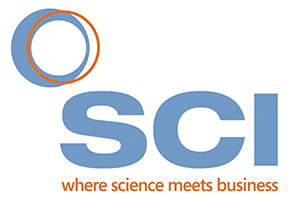 Related Events
---