Synopsis
For many years, the UK has produced high calibre synthetic organic chemists, able to retrosynthetically disconnect complex molecules and natural products then solve the challenging problem associated with the forward synthesis. To celebrate this and following on from the success of the previous three competitions, we are pleased to announce the 4th National Retrosynthesis Competition.
The event will showcase the calibre of UK chemists from both industry and academia and provide a platform for them to demonstrate their retrosynthetic and forward synthetic prowess. Entries will be shortlisted to a final 10 teams who will then be invited to present at SCI's prestigious headquarters in London. Following the presentations, an exciting line up of the UK's leading academic and industrial synthetic chemists will judge the event, with the top three teams winning specifically designed trophies, in addition to the acclaim and praise from peers, colleagues and the wider Chemistry community for winning the event.
---
Venue and Contact
---
Fees
Free
Become an SCI Member and save on this and future events
See Membership Options
Sign up as an Event Member to join this event. SCI Full or Student Members receive discounts on event registrations
---
Booking Process
There are a limited number of free audience places available for this event.
---
---
---
---
Additional Info
For more information, please contact: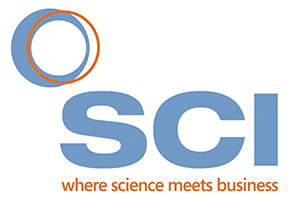 Exhibition and Sponsorship
The exhibition and refreshments will be situated together ensuring excellent access networking opportunities throughout the meeting. If you are interested in exhibiting at this event or in sponsorship opportunities, please contact clarice.williams@soci.org for further information and costs.
Programme
Download the full programme
here
.
Finalists announced
We are delighted to announce that the following 10 teams have been selected to compete in the final of the 4th National SCI/ RSC Retrosynthesis Competition 2017:
Azeotroops, AstraZeneca
Dysfunctional Group, University of St Andrews
Mannich at the disco(nnection)!, GlaxoSmithKline
Peakdale Chapel Team, Peakdale Molecular
SnAZzy Synthesisers, AstraZeneca
SYG Team 1, Sygnature Discovery
The Fenay Bridged-Bicycle Club, University of Huddersfield
The Man in the Roof, University of York
The Vinylogous Seven, Peakdale Molecular
We Mean Bismuth, University of Oxford
---