Synopsis
The Department of Food and Nutritional Sciences at the University of Reading will be hosting the 4th Nursten Postgraduate Flavour Symposium on 11-12 April 2016, in Flavour and Sensory Sciences, in memory of Professor Harry Nursten (1927-2011).
Professor Nursten was one of the founders of flavour research in the UK and his outstanding contribution for over fifty years to research and teaching in food science is recognised throughout the world. He is particularly remembered for the support and encouragement he gave to young researchers, many of whom now have international reputations.
The Symposia series was established in 2013 by academic colleagues from the Universities of Reading, Nottingham and Northumbria. The aim is to provide the opportunity for postgraduate researchers to present their findings and network with other members of the academic community in the field. This year, we expect the symposium will hold 55 delegates, including up to 30 young researchers investigating different aspects of aroma generation and release, flavour perception and contributing to theoretical and methodological advances in the field.
The SCI Food Group will be sponsoring the oral and poster competitions.
---
Programme
Days: 11th - 12th of April 2016.
The event takes place across both days.
Full Day

Including tea, coffee, lunch and dinner.

---
Venue and Contact
University of Reading
Whiteknights, Reading
RG6 6AP
Please click here for a location map.(exact location tbc)
Emma Thomas
Tel: 0207 598 1594
---
Fees
Registration Cost (includes tea and coffee, lunch and symposium dinner): £50
Become an SCI Member and save on this and future events
See Membership Options
Sign up as an Event Member to join this event. SCI Full or Student Members receive discounts on event registrations
---
Booking Process
For more information, or to book, please contact:
Dr M Jose Oruna-Concha (m.j.concha@reading.ac.uk) or
Dr Lisa Methven (l.methven@reading.ac.uk)
---
---
Additional Info
For general enquiries, please call: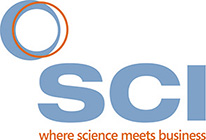 Related Events
---