Synopsis
Poly(methyl methacrylate) - probably better known by its trade names 'Perspex', 'Plexiglass', and 'Lucite' - remains one of the world's leading polymer types, with applications as diverse as optical fibres, cataract replacement lenses, aircraft glazing, and designer kitchen sinks!
Sometimes overlooked, however, is Scotland's role in the commercial development of the polymer. Although methyl methacrylate polymers had been known since the late 19th century, it was only through the development in 1932 of an economic route to the monomer by Dr John William Croom Crawford at ICI Ardeer that the polymer came to the market in the form that we know it today. Known as the Stevenston Process, Dr Crawford's pivitol chemistry, with some modification, is still in use worldwide today.
To mark the thirty years after Dr Crawford's death, Glasgow City Council and the RSC West of Scotland Local Section, in association with SCI and the Scottish Plastics and Rubber Association, will celebrate his life and work with a Civic Reception to be held in Glasgow City Chambers on 22 June 2017. The evening (18:30 for 19:00) will begin with a lecture on Dr Crawford's work with a reception thereafter. There will also be a talk from SCIs' Executive Director, Sharon Todd, on SCI and SCI's links with ICI and Perspex. Younger scientists from the University of Strathclyde will demonstrate, through poster presentations, that Scotland continues to generate significant economic and social impact through leading-edge polymer science.
---
Venue and Contact
---
Fees
Become an SCI Member and save on this and future events
See Membership Options
Sign up as an Event Member to join this event. SCI Full or Student Members receive discounts on event registrations
---
Booking Process
Read our event booking terms and conditions
---
---
Additional Info
For general enquiries, please call: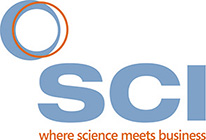 Emma Thomas
Committee Support Contact for the Scotland Group
T: 0207 598 1594
---