Synopsis
Energy storage promises to become a disruptive technology, enabling flexibilities, freedoms and security not previously enjoyed in our electricity supply. It also provides the potential to optimise the electricity supply chain in the same way as our undersea and underground buffers of natural gas have allowed in our gas networks.
What will the impact be of increased energy storage, and how can it be managed?
Join the SCI Energy Group on 2 June when Dr Jill Cainey, Director of the UK's Electricity Storage Network will introduce us to the rapidly developing area of energy storage. A question and answer session with an expert panel (Adriana Luguna-Estopier, UK Power Networks; Dr Mark Powell, Capgemini; Simon Daniel, Moixa Technology) will follow Dr Cainey's talk - come along and join the discussion.
---
Programme
Day 1 - 02nd June 2016
Event Schedule
18:00

registration


18:30

Event begins

---
Venue and Contact
---
Fees
This event is free but please register online to secure your place.
Become an SCI Member and save on this and future events
See Membership Options
Sign up as an Event Member to join this event. SCI Full or Student Members receive discounts on event registrations
---
Read our event booking terms and conditions
---
Additional Info
For more information, or to book, please contact: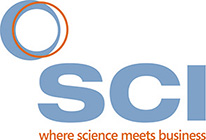 Related Events
The way forward?
Internationally and in the UK, energy storage demonstration facilities are being rolled out with science and engineering playing a key part in their development.
The National Infrastructure Commission considers energy storage an important area for implementation as momentum increases for these types of facility.
New technologies can allow us to build on limited existing pumped hydro generation storage capacity only previously possible in areas with suitable upland terrain like Scotland and Wales.
Energy storage could offer a new source of revenue to new and existing companies alongside opportunities for consumers.
The benefits
Energy storage enables flexibility, freedom and security of our electricity supply - it offers the prospect of balancing the electricity system.
The addition of robust energy storage facilities would provide a buffer to support the variable and uncertain energy supplies delivered by renewable electricity and distributed supply chains.
Large scale expansion of a portfolio of storage technologies could provide increased efficiencies and security for legacy fossil fuels.
The issues
Increased energy storage will present practical and regulatory challenges.
Pricing mechanisms, and bidding in the electricity market, may need to be reviewed.
SCI is uniquely positioned to provide an independent, multidisciplinary science-based perspective on the energy trilemma - sustainability, affordability and security of supply - and to bring together critical inputs and thinking from industry, academia and the public sector.
Please click here to download the event flyer.
About the Keynote Speaker
Dr Jill Cainey, Director of the UK's Electricity Storage Network
Dr Jill Cainey is the Director of the UK's Electricity Storage Network, the UK trade body that represents the electricity storage industry in the UK and Europe, on a variety of Government, regulatory and industry bodies. It provides a coherent and influential voice to promote electricity storage at the national and local level.
Jill is a research fellow with CSIRO Ocean and Atmosphere, with over 20 years of experience internationally in atmospheric science and climate change, and provides policy and regulatory advice and support on the integration of electricity storage to create an efficient and sustainable GB electricity system that addresses the impacts of climate change.
About the Panellists
Adriana Laguna Estopier, Low Carbon Technologies and External Engagement Manager, UK Power Networks
Adriana is Low Carbon Technologies and External Engagement Manager at UK Power Networks. She oversees innovation projects on electrification of transport and heat, small scale generation and storage. She is currently in charge of Smarter Network Storage, a 6MW/10MWh grid-scale battery. She joined UK Power Networks in 2012 as Low Carbon Project Manager of Flexible Plug and Play, a project addressing the challenge of connecting more renewable distributed generation, before moving onto become the Commercial Strategy Lead for Low Carbon London, a four year innovation project that investigated the impact of a wide range of low carbon technologies on London's electricity distribution network.
Prior to joining UK Power Networks Adriana worked at Acciona Energy in change of developing 300 MW of wind energy in Mexico. She also worked in the Ministry of Energy in Mexico and helped to design the country's first Renewable Energy Programme. Qualifications include a Master of Public Administration in Environmental Science and a Policy degree from Columbia University's School of International and Public Affairs, as well as a BSc in Industrial Engineering from Insituto Tecnológico Autónomo de México.
Dr Mark Powell, Vice President, Capgemini & SCI Energy Group Committee Member
Dr Powell has worked in the power and gas sector for over 25 years specialising in strategy - both in areas of power generation and retail. As an economist he has taken a particular interest in the economics of power and has published a number of reports, papers and articles looking at the economics of energy policy.
Simon Daniel, CEO Moixa Technology
---