Synopsis
The Fine Chemicals Group and Young Chemists' Panel of the SCI are pleased to announce a series of free webinars that showcase the quality of chemistry presented at their meetings to a wider audience and to provide interesting subject based content during a time when face to face conferences and learning is restricted. This free webinar series will refresh content previously seen at Fine Chemicals Group and Young Chemists' Panel meetings and include developments, updates and opportunities to find out more. The committees are planning to produce a weekly on-line event starting from early May.
Each Webinar will feature a single 45 minute or two paired 25 minute presentations, allowing plenty of time for discussion and questions from the audience.
The webinars will run on Tuesday afternoons at 15:00 (UK time).Once an attendee registers on this page you will be sent details of all upcoming webinars as they are announced so you can then join any lectures of the series that you are interested in.
---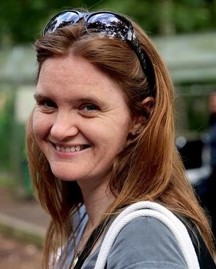 Catherine Alder
GlaxoSmithKline (GSK) - Tuesday 2 June
Catherine graduated from the University of Sheffield, and joined GSK Stevenage in 2006, after a period at MSD. Since joining GSK she initially worked in various Med chem groups.

- In 2012 she joined Green Chemistry, working on both in-house and external collaborations, such as IMI:Chem21 project to improve the environmental impact of routes to APIs.

- Catherine works closely with Med Chem to introduce changes earlier to ensure a longer term impact, and looking for opportunities to try newer technologies such as flow chemistry, synthetic biochemistry, or working with atom efficient gases.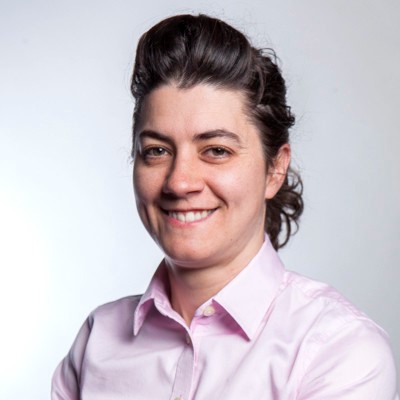 Jennifer Johnston
MSD - Tuesday 2 June
- Originally from the UK; education completed at Uni of Birmingham and Oxford University
- Following PhD, moved to the USA to pursue postdoctoral studies at Johns Hopkins University in Baltimore, then Mount Sinai School of Medicine in New York
- 2014 - joined the Computational and Structural Chemistry department at MSD in New Jersey, USA, and is currently working on discovery targets in the oncology space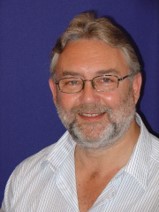 Douglas Kell
University of Liverpool - Tuesday 9 June
Research Chair in Systems Biology
Present research topics include
- De-orphanising transporters
- Synthetic biology
- Enzyme discovery
- Dormant microbes in chronic disease
- Deep learning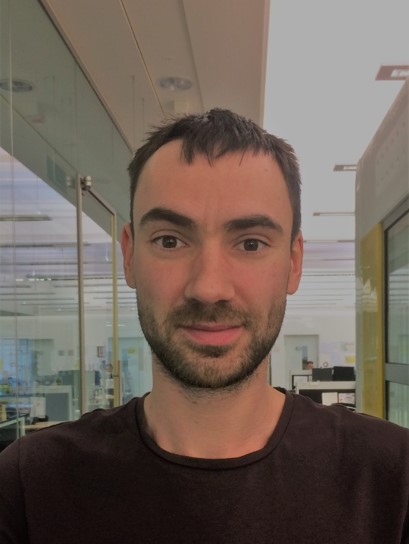 Matthew Burns
AstraZeneca - Tuesday 16 June
- After an undergraduate degree in chemistry at the University of Bristol Matt joined Prof. V. Aggarwal for PhD developing reactions involving the homologation of boronic esters.
- After his PhD, he was awarded a Marie-Curie postdoctoral fellowship to work at Colorado State University. Working with Prof. T. Rovis, he conducted research into the preparation and reactivity of - artificial metalloenzymes.
- A postdoc with Prof. M. Gaunt at the University of Cambridge brought Matt back to the UK. After many years in academia Matt finally got a real job and now is working as a Senior Scientist in Chemical Development at AstraZeneca.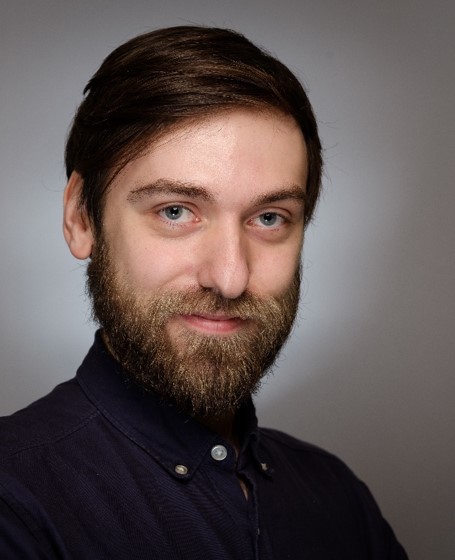 Jean-Marc Henry
AstraZeneca - Tuesday 16 June
- Undergraduate in France, at the ECPM of Strasbourg and as an exchange student at the NTU of Singapore.
- PhD in Manchester UK, developing halogenating enzymes and their integration with palladium chemistry.
- Medicinal chemist at Redx Pharma.
- Process chemist at AstraZeneca since 2018.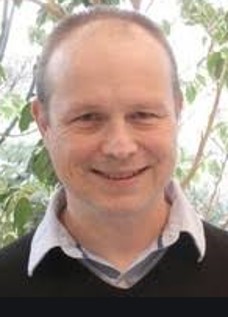 Lars Bärfacker
Bayer - Tuesday 23 June
- 2000 - joined Bayer HealthCare (Wuppertal) as a Medicinal chemist. contributed to drug discovery programs including virology, COPD, CNS, cardiovascular disease and ophthalmology.
- 2008 - received the Bayer Global Drug Discovery award (most prestigious award of Bayer to its scientists).
- 2011 - moved to Berlin to dedicate work at Bayer towards oncological therapies.
- 2014 – returned to Wuppertal to work on cross-functional aspects of drug discovery and drug delivery
- 2014 - received Otto-Bayer-Medal and awarded as one of the top investors of Life-Science-Collaboration program in 2019 .

Kevin Lam
University of Greenwich - Tuesday 30 June
- 2010 - received PhD in Medicinal & Synthetic Organic Chemistry from Catholic University of Louvain, Belgium. His doctoral work explored the use of electrochemistry and photochemistry as green alternatives to activate organic molecules

- Post PhD - moved to the University of Vermont where his research focused on applying analytical/physical electrochemistry alongside spectroscopy to study the complex redox behaviour of organometallic compounds

- 2013 - accepted position of Assistant Professor at Nazarbayev University in Kazakhstan

2017 - joined University of Greenwich as a Reader

---
Programme
Consecutive Tuesdays
Webinars will last for a maximum of 1hr 15 minutes and will take place from 15:00 (UK time) each week on a Tuesday afternoon.
Lectures are tentatively scheduled for the following dates with connection details provided 2 days before the webinar takes place. Registrations will be accepted until 12:00 (UK time) on the day of the webinar.
Tuesday 2 June (15.00 UK time) - A 3-way BET to scale up a trans-disubstituted dihydrobenzofuran active bromodomain inhibitor
Catherine Alder, GlaxoSmithKline (GSK)

Tuesday 2 June (15.00 UK time) - A Multi-Pronged Approach to Targeting GPR40 for Diabetes
Jennifer Johnston, MSD


Tuesday 9 June (15.00 UK time) - How drugs really get into cells: why 'passive permeability' is a myth
Douglas Kell, University of Liverpool
Tuesday 16 June (15.00 UK time) - AZD5718 - Route design to manufacture - the story of a small heterocycle
Matthew Burns, AstraZeneca
Tuesday 16 June (15.00 UK time) - DEA boronic esters: Application to AZD5718
Jean-Marc Henry, AstraZeneca
Tuesday 23 June (15.00 UK time) - Discovery of Finerenone – A MR antagonist for the treatment of cardiorenal diseases
Lars Bärfacker, Bayer
Tuesday 30 June (15.00 UK time) - Electrons, Cations and Radicals – An Electrifying Journey
Kevin Lam, University of Greenwich

Further dates will be added, so please check the webpage on a weekly basis.
Sponsorship
If you are interested in sponsoring the SCI's webinar programme, please email conferences@soci.org.
Conference Team
Tel: +44 (0)20 7598 1561
Email: conferences@soci.org
---
Fees
These events are free to attend
Become an SCI Member and save on this and future events
See Membership Options
Sign up as an Event Member to join this event. SCI Full or Student Members receive discounts on event registrations
---
Booking Process
Read our event booking terms and conditions
---
---