Synopsis
Prostate cancer is the most common cancer in men. Convential therapies target androgen signalling, however, they provide limited survival benefits for patients. The Wnt signalling pathway induces expression of target genes through cell surface receptors. It was found that prostate cancer cell lines express high levels of Wnt-11, a non canonical member of the Wnt family.
---
Programme
Day 1 - 15 July 2016
Event Schedule
13:00

Event begins

---
Venue and Contact
---
Fees
This is a free event, no need to book. Please check this page for any updates or changes before attending the event.
Become an SCI Member and save on this and future events
See Membership Options
Sign up as an Event Member to join this event. SCI Full or Student Members receive discounts on event registrations
---
Read our event booking terms and conditions
---
---
Additional Info
Related Events
Cheminformatics for Drug Design: Data, Models and Tools, The Airspace Conference Centre, Imperial War Museyum, Duxford, UK, 12 October 2016
Plugging the Antibiotics Gap: A Medicinal Chemist's Perspective, Alderley Park Conference Centre, Alderley Edge, Cheshire, UK, 16 November 2016
For more information, please contact: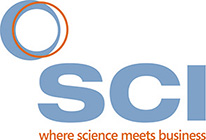 Speaker
Dr Pinar Onganer, Department of Biomedical Sciences, Faculty of Science and Technology, University of Westminster
---