Synopsis
Professor Sir Harold W Kroto, FRS Nobel Laureate (Harry) made unique and prodigious contributions to science, expanding its frontiers and nurturing its health. He spawned new fields of science, particularly carbon science, he advocated for science and reason, and he inspired the young. It is with great sadness that we learned that Harry died on 30 April this year after a courageous struggle with illness.
The British Carbon Group will be holding an event on fullerenes on the morning of 26 August in commemoration of Professor Kroto. The event will also feature the 2016 Ubbelohde Lecture by Professor Eleanor Campbell FRS, and some members of Harry's former group and eminent international collaborators. The event will precede the afternoon event held by the University of Sussex and Harry's family, 'Remembering Harry' to which all attendees are also welcome to join.
Please click here to download the event flyer.
---
Programme
Day 1 - 26th August 2016
Event Schedule
10:00

Welcome and Introduction


10:05

The Ubbelohde Lecture - From Free-Flying Fullerene to Carbon Aerogels Prof Eleanor Campbell, FRS, University of Edinburgh


11:00

Fullerene and Carbon Nanotube Growth Prof M Endo, Shinshu University, Nagano, Japan


11:20

Coffee


11:40

Harry and Growth Mechanism of Metallofullerenes Prof H Shinohara, Nagoya University, Nagoya, Japan


12:00

Fullerene Formation:Our Last Experiment Dr P Dunk, Florida State University, Florida, USA


12:20

GEOSET Dr S Acquah, Flordia State University, Florida, USA


12:30

Interstellar Fullerenes Prof J P Maier, Basel University, Switzerland


13:00

Meeting Close

---
Venue and Contact
University of Sussex
Lecture Theatre 144
Jubilee Building, University of Sussex
Falmer, Brighton
BN1 9RH
Malcolm Heggie, Chairman - British Carbon Group
Email: malcolm.heggie@gmail.com
---
Fees
None but please register your attendance by 24 August 2016.
Become an SCI Member and save on this and future events
See Membership Options
Sign up as an Event Member to join this event. SCI Full or Student Members receive discounts on event registrations
---
Read our event booking terms and conditions
---
Additional Info
For general enquiries, please call: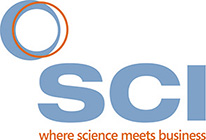 Emma Thomas
T: 0207 598 1594
Related Events
---