Synopsis
Over the last few decades there have been profound changes in understanding how volcanoes work. Some of the factors that have enabled advances in volcanology have been technologically-driven with introduction of novel instrumentation and prodigious increases in computer power and speed. The quality and quantity of data on volcanic eruptions and their products have increased dramatically as have the sophistication of mathematic modelling. This era has seen the development of dynamical models of volcanic processes based on chemical and physical principles combined with measurements of key physical properties, such as magma viscosity.
A small number of erupting volcanoes have been documented in great detail, such as Mount St Helens and Soufriere Hills, Montserrat, and have a major influence on progress as natural laboratories to test models, to identify new phenomena and to inform the development of conceptual and mathematical models of volcanism. The scientific environment of a major eruption has promoted multidisciplinary research teams and collaborations, provided the opportunity to collect huge amounts of different kinds of data and facilitated the integration of major relevant disciplines such as applied mathematics, statistics, atmospheric sciences, experimental volcanology, seismology, instrument engineering, remote sensing, geodesy, geochemistry and petrology.
In this address, Sparks will highlight some emerging new concepts, including the understanding of cyclic volcanism, the nature of magma reservoirs and the role of magmatic fluids in driving volcanism.
---
Programme
Day 1 - 9th February 2016
Event Schedule
17:45

Registration


18:15

Event begins

---
Venue and Contact
---
Fees
This is a FREE event. No need to book. Please check this page for any updates or changes before attending the event.
Become an SCI Member and save on this and future events
See Membership Options
Sign up as an Event Member to join this event. SCI Full or Student Members receive discounts on event registrations
---
Read our event booking terms and conditions
---
Additional Info
For more information, or to book, please contact: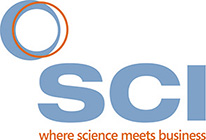 Speaker
Prof Steven Sparks, University of Bristol
Related Events
This event was cancelled due to speaker illness.
---