Synopsis
The SCI IEX Conference brings together an internationally recognised group of experts in the field of ion exchange and its associated uses, including water treatment, catalysis, chemical processing, hydrometallurgy and bioprocessing.
The Conference started in 1954 and has been held regularly at 4 year intervals since 1976. It is now established as one of the major international conferences of the ion exchange community, sharing its important role with the Japanese Association of Ion Exchange since 2004. Both events are assisted and supported by the independent International Committee for Ion Exchange.
Technical training courses will precede the conference for more information click here
---
Plenary Speakers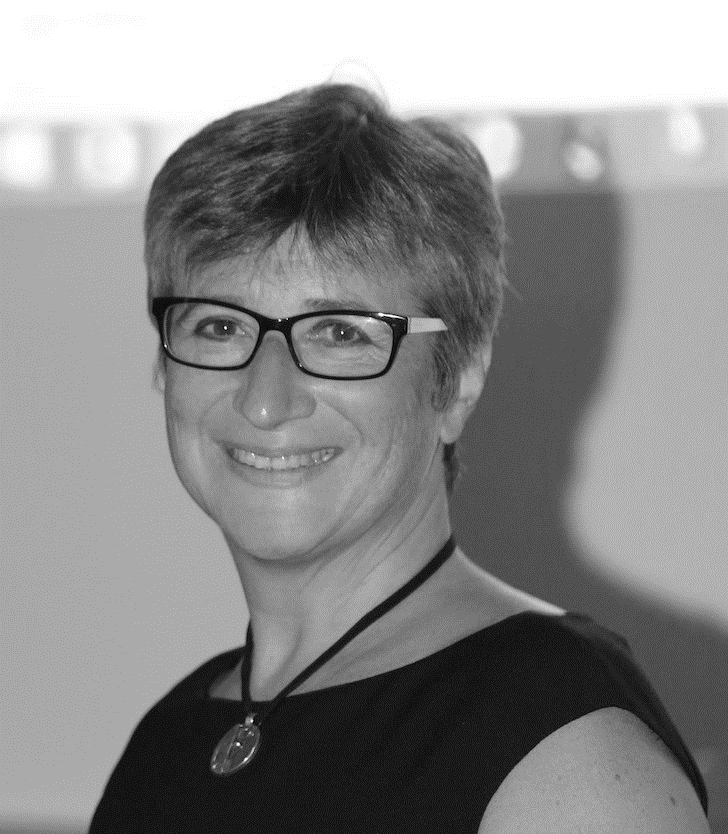 Gabriele Iffland
Talk title: Ion exchange processes in the chemical industry – Current and future applications
Gabriele Iffland is Chemical Engineer and she holds a position as research manager of the competence center for adsorption and ion exchange at the department of process engineering of BASF SE. She has over 20 years of experience on development, optimization und troubleshooting of ion exchange processes with several patents on this topic. Main working areas are the purification of basic chemicals and process streams, downstream processing of biotechnology applications, preparative ion exchange, purification of chemicals for electronic industry and waste water treatment applications.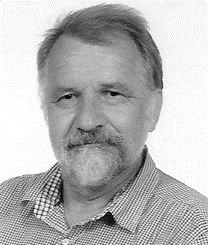 Prof Marek Bryjak
Talk title: Selective extraction of ionic species by means electrosorption processes
Professor Marek Bryjak is working at Wroclaw University of Science and Technology, Poland. He graduated, received PhD and was awarded by DSc degree at WUST. He underwent post-doc fellowship at Centre for Surface Science, Lehigh University, USA and visited 16 universities around the world. He was heading Department of Speciality Polymers that now turned to Department of Polymer and Carbon Materials. For many years he was the President of Polish Membrane Society and now he is a member of Advanced Materials and Nanotechnology Centre. Professor Bryjak authored about 130 scientific contributions that were cited more than 2800 times. His h factor is 29. He collaborated with various institutions in different countries and coordinated dozens of national and international projects. His scientific interest is focused on development of methods for preparation of polymer membranes including their surface modification, preparation and evaluation of new separation materials and their implementation to water treatment technology.
---
Draft Programme
Wednesday 8 July
08.30

Welcome and introduction

08.45

Plenary session 1

09.30

Refreshments

10.00

| | |
| --- | --- |
| Industrial Water Treatment | Environment |

12.30

Lunch and exhibition

13.30

| | |
| --- | --- |
| Industrial Water Treatment | Environment |

15.30

Refreshments and exhibition

16.00

18.00

Wine Reception
Thursday 9 July
08.30

Welcome and introduction

08.45

Plenary session 2

09.30

Refreshments

10.00

12.30

Lunch and exhibition

13.30

16.00

Refreshments and Poster Session

18.00

Gala Dinner (additional extra)
Friday 10 July
08.30

10.30

Refreshments

11.00

| | |
| --- | --- |
| Catalysis | Industrial Biotechnology |

12.30

Student Awards

13.00

Close
---
Venue and Contact
Homerton College
University of Cambridge
Hills Road
Cambridge
CB2 8PH
For more information on arriving at Homerton College please click here. Parking in available on a first come first served basis.
Conference Team
Tel: +44 (0)20 7598 1561
Email: conferences@soci.org
---
Booking Process
Read our event booking terms and conditions.
---
---
Additional Info
Exhibition and Sponsorship
Packages are available for the training courses, conference, or the whole week and refreshments and posters will be situated to provide excellent access to delegates throughout the meeting. If you are interested in exhibiting at this event, or other sponsorship opportunities, please contact
conferences@soci.org
or download the registration form by clicking
here
. Please note exhibition spaces are allocated
on a first come first served basis.
Student Bursaries
A limited number of student bursaries are available to registered participants. To receive an application form please email conferences@soci.org.
Organising Committee
Carl Atkinson, EDF Energy
Daniel Bracewell, UCL
Rob Brown, University of Huddersfield
Noel Carr, DuPont Water Solutions
Michael Cox, University of Hertfordshire
Harry Eccles, University of Central Lancashire
Klaus-Dieter Topp, DuPont Water Solutions
Nicki Edwards, Purolite
Gareth Jones, Ovivo UK Ltd
Andrew Mosley, RWE
Mark Ogden, University of Sheffield
Petra Raab, Lanxess Deutschland GmbH
Basu Saha, London South Bank University
Tuomo Sainio, Lappeenranta University of Technology
Rob Terrell, SCI / Industrial Water Consultants Ltd
K Clive Thompson, SCI / ALS Laboratories (UK) Limited
International Committee
Spiro Alexandratos, Hunter College, CUNY, USA
Jose Luis Cortina, Universitat Politècnica de Catalunya, Spain
Fidel Cunill, Universitat de Barcelona, Spain
Masahiro Goto, Kyushu University, Japan
Eric Guibal, Ecole des Mines d'Alès, Alès, France
Takashi Hayashita Sophia University, Tokyo, Japan
Nalan Kabay, Ege University, Izmir, Turkey
Yu Komatsu, Consultant, Japan
Kathryn Mumford, University of Melbourne, Australia
Dmitri Muraviev, Universitat Autònoma de Barcelona, Bellaterra, Spain
Tuomo Sainio, Lappeenranta University of Technology, Finland
Shogo Shimazu, Chiba University, Japan
Karin Soldenhoff, ANSTO, Australia
Kathy Sole, Consultant, South Africa
Fernando Valenzuela, Universidad de Chile, Santiago, Chile
Emmanuel Zaganiaris, Consultant, France
---