Synopsis
Successful applicants for this annual competition will be invited to present their work at the University of Teeside on 13 April 2016. They will be judged on the quality of the scientific content, originality, innovation, industrial applications and effective communication their presentations.
---
Programme
Day 1 - 13th April 2016
Event Schedule
17:15

Event begins


20:15

Event closes

---
Venue and Contact
University of Nottingham
Middlesborough
Tees Valley
TS1 3BA
Please click here for a location map.(exact location tbc)
Erin Taylor
Email: e.taylor@ifst.org
---
Fees
This is a FREE event, open to members and non-members.
Become an SCI Member and save on this and future events
See Membership Options
Sign up as an Event Member to join this event. SCI Full or Student Members receive discounts on event registrations
---
Read our event booking terms and conditions
---
---
Additional Info
For general enquiries, please call: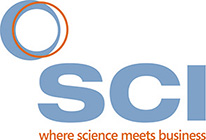 Emma Thomas
Committee Support Contact for the Food Group
T:
0207 598 1594
Related Events
Prizes
£200 First Prize
£25 for each student making a presentation
Mystery Audience Prize
SCI/IFST membership
How to Enter
Applicants are required to submit an abstract no longer than 150 words on current work or a recently completed food-related project from areas such as Food Science, Food Technology and Human Nutrition; as well as other areas that help our understanding of foods (such as Sensory Science; Food Management; Food Consumer Behavior.)
The closing date for all submissions is 30 March 2016.
Please visit www.ifst.org/communities-students/competitions-and-awards to download a copy of the entry form.
Eligibility
The undergraduate competition is open to all first, second, third and final year students. The subject and presentation does not have to be taken from their dissertation: it can be taken from a piece of coursework or work experience.
The postgraduate competition is open to all current postgraduate students and also to 'early-career' postgraduates. All entrants (post-graduate students or 'early-career' food professionals) to this category must be within three years of graduating from their first degree.
---