Synopsis
This day-long Intellectual Property (IP) symposium will give participants an overview of IP knowledge and an insight into the practical skills needed to nurture and manage IP within a business. IP attorneys will cover key aspects of IP law, and industry experts will share their experiences of handling IP issues for businesses.
The day will touch on all types of IP, with a particular focus on patents and design rights. The sessions will cover the full IP lifecycle, including identifying IP and harvesting inventions, how to obtain patent protection and work with patent attorneys to protect your inventions, possibilities for exploiting and leveraging IP, options for enforcing rights, and how to defend against third-party rights. After a session focussing on the impact of Brexit on IP in the UK and Europe, the event will end with a round-table discussion and Q&A session from the industry speakers, and a wine reception.
---
Programme
Day 1 - 18th May 2017
Day Schedule
08:30

Registration and refreshments


09:00

Opening remarks


0910

Introduction to IP Emily Weal and Clare Totman, Keltie, UK Types of IP: patent, registered design, unregistered design, trademark, copyright Key information about each right (what it covers, how long it lasts, what each right gives you) What is a patentable product or process? Protection inside and outside the UK


0950

The value of IP Michael Moore, Keltie, UK The uses of IP – protection, licensing, defence How to leverage IP to your company's best advantage The importance of commercially relevant IP The value of IP in obtaining investment and selling a company


10:30

Refreshment break


10:50

IP Strategy Michael Moore, Keltie and Philippe Hoffman, NOESIS Consulting Solutions SAS, UK How to go about 'harvesting' inventions from your company Assessing commercial value Timing of patent filings for optimising protection and value Managing a portfolio - what to keep and what to throw Patents and designs as a source of information


11:30

Patent applications Emily Weal, Keltie and John Fifield, SCI and formerly CRH, UK How to read and interpret a patent specification Varieties of patent claims used in a product or process context Interactive claim drafting exercise Procedure before the patent office


12:10

Enforcement John Coldham, Gowling WLG and Jennifer Sunderland, Mylan, UK What constitutes infringement? How to proceed when your patent or design is infringed Different court forums and court processes How will court procedures change under the Unitary Patent?


12:45

Lunch SCI's Construction Materials Group AGM - all SCI Members welcome


13:45

Infringement Alice Stagg, Gowling WLG and Jen LeMiere, Kymab, UK What to do if you are accused of infringement Options for defending yourself Strategies to avoid infringement Monitoring third party IP and post-launch clearance


14:30

Inventorship and ownership of IP Camille Terfve, Keltie and Jeremy Holmes, Imperial Innovations, UK Who should be included as an inventor of a patent or design The importance of inventorship and experimental records Dealing with ownership in outsourcing, consultancy agreements and collaborations Issues around joint ownership


15:10

Refreshment break


15:30

The Impact of Brexit on IP in the UK and Europe Laura Kehoe, Keltie, UK


16:00

Panel discussion and Q&A: IP Management An open-forum session to include all industry and academic speakers from the day, with an opportunity to ask questions.


16:45

Wine reception

---
Venue and Contact
---
Fees
Early bird fees before 12pm Wednesday 3 May 2017
GB£125 . . . . . . . . . . . . . . . . . . SCI Member
GB£40 . . . . . . . . . . . . . . . . . . . SCI Student Member
GB£175 . . . . . . . . . . . . . . . . . . Non-Member
Standard fees after 12pm Wednesday 3 May 2017
GB£175 . . . . . . . . . . . . . . . . . SCI Member
GB£60 . . . . . . . . . . . . . . . . . . SCI Student Member
GB£245 . . . . . . . . . . . . . . . . . Non-Member
SCI Platinum Corporate Members receive 25% off the above rates
Become an SCI Member and save on this and future events
See Membership Options
Sign up as an Event Member to join this event. SCI Full or Student Members receive discounts on event registrations
---
Booking Process
Read our event booking terms and conditions
---
CPD Info
SCI Members attending this meeting are able to claim 5 CPD points.
---
---
For more information, please contact: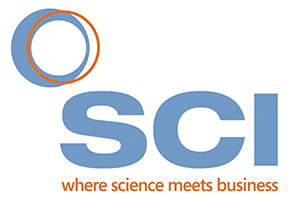 ---