Synopsis
The scope of the workshop will bring together people from academia and industry who are interested in the latest scientific and technological advances in core areas of emerging plasma technology for environmental clean-up and energy applications. It shall provide a cross-disciplinary platform for scientists and engineers to share ideas and experiences, to discuss future development and to promote collaboration.
Topics
The workshop will cover the following topics:
1. Plasma generation, diagnostics and modelling for energy and environmental applications
2. Plasma chemistry for energy conversion and fuel and chemical synthesis (eg greenhouse gas conversion, ammonia synthesis, hydrogen production, CO2 to fuels/chemicals etc)
3. Plasma environmental clean-up (eg removal of VOCs, NOx, odour, tars, PM, and PAHs, sterillisation, ozone generation etc).
4. Plasma treatment of waste liquid (eg waste water treatment)
5. Plasma solid waste treatment (eg plasma gasification, pyrolysis, virification etc)
6. Plasma synthesis of catalysts and energy materials (eg carbon nanomaterials)
The workshop will also include an industry session on plasma processing of waste.
---
Programme
Days of Event - 21st to the 24th August 2016
Event Schedule
08:00

Event begins

---
Venue and Contact
Holiday Inn, Liverpool
Lime Street
Liverpool
L1 1NQ
Please click here for a location map.
Emma Thomas
Tel: 0207 598 1594
---
Fees
Early Bird Rates (deadline 15 May 2016):
Student Delegate: £250
Standard Delegate: £350

Standard Rates (after 15 May 2016):
Student Delegate: £300
Standard Delegate: £425
Become an SCI Member and save on this and future events
See Membership Options
Sign up as an Event Member to join this event. SCI Full or Student Members receive discounts on event registrations
---
Read our event booking terms and conditions
---
Additional Info
For more information, or to book, please contact:
https://www.liverpool.ac.uk/electrical-engineering-and-electronics/IWPEEA/registration/
For general enquiries, please call: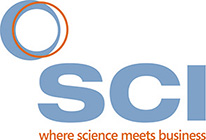 Related Events
Programme
To view the progamme please click here.
---