Synopsis
Quantum mechanics is fundamental to physics and thereby chemistry and so must also be deeply involved in all of the processes of life. However, it has generally been assumed that the weird properties of quantum mechanics, such as coherence, entanglement and quantum tunneling, are destroyed in large, complex and relatively warm objects by the process of decoherence. However, recent experiments have demonstrated quantum coherence in photosynthesis, quantum tunneling in enzyme action and evidence for quantum entanglement in bird navigation. These and other areas of quantum biology will be explored in this talk which will address the question: how fundamental are the weird aspects of quantum mechanics to life?
---
Programme
Day 1 - 02 February 2016
Event Schedule
17:45

Event registration


18:15

Event begins

---
Venue and Contact
---
Fees
This is a FREE event. No need to book. Please check this page for any updates or changes before attending the event.
Become an SCI Member and save on this and future events
See Membership Options
Sign up as an Event Member to join this event. SCI Full or Student Members receive discounts on event registrations
---
Read our event booking terms and conditions
---
Additional Info
For more information, or to book, please contact: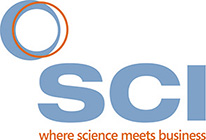 Emma Thomas - Committee Support Contact for the London Group
T: +44 (0) 20 7598 1594
E: communications@soci.org
Related Events
Speaker
Prof Johnjoe McFadden, University of Surrey
---