Synopsis
Most concrete is produced with Portland cement whose manufacture produces large amounts of CO2 due to energy used and the calcination of CaCO3. Recent data on global CO2 emissions from cement manufacture give an overall average of 0.88 tonnes per tonne of cement produced accounting for about 7.5% of total global anthropogenic CO2 emissions. The majority of concrete is produced using only a minor proportion of cement but the industry has been slow in promoting the fact that the real embodied carbon is relatively low when compared to clay for example.
There is real pressure to reduce embodied carbon during the manufacture of concrete and this has led the industry to increase the extent to which Portland cement is substituted by other ingredients that are currently approved in the existing norms, such as granulated blast furnace slag (ggbs), pulverized fuel ash (pfa), natural pozzolans and limestone
Six papers will be presented at the meeting that afford an insight into some of the cutting edge research that is/has taken place in the development of low carbon concretes and their component cements and aggregates.
---
Attendees
This event will be of interest to chemists, students, researchers, specifying authorities and practitioners from the construction, concrete and concrete products manufacturing and related industries. It will appeal to those who wish to know how new technologies may contribute to more sustainable construction.
---
Programme
Day 1
13:30

Registration and refreshments


13:50

Welcome address
Mr John Fifield, chairman of the SCI Construction Materials Group

14:00

Keynote address
Mr Sandy Patience, Greenspec, UK

14:30

BREEAM and concrete
Ms Elaine Toogood, The Concrete Centre, UK

15:00

Carbon8 aggregate
Dr Paula Carey, Carbon8 Aggregates Ltd, UK

15:30

Refreshment break


16:00

Innovating with metakaolin
Dr Denis Bézard, Newchem AG, Switzerland

16:30

Solidia: Case studies with a carbon sequestering cement
Mr John Fifield, CRH, UK

17:00

Cemfree concrete
Dr Martin Liska, David Ball Group Plc, UK

17:30

Open discussion


18:00

Close of meeting

---
Venue and Contact
---
Fees
Early Bird Fees - before 6 March 2015
| | |
| --- | --- |
| SCI/ICT Member | GB£45 |
| SCI/ICT Student Member | GB£15 |
| SCI/ICT Subsidised Member | GB£25 |
| Non-Member | GB£60 |
Standard Fees - after 6 March 2015
| | |
| --- | --- |
| SCI/ICT Member | GB£55 |
| SCI/ICT Student Member | GB£20 |
| SCI/ICT Subsidised Member | GB£30 |
| Non-Member | GB£75 |
Become an SCI Member and save on this and future events
See Membership Options
Sign up as an Event Member to join this event. SCI Full or Student Members receive discounts on event registrations
---
Booking Process
For booking terms and conditions click here.
---
---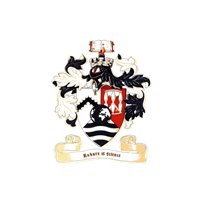 ---