Synopsis
The incorporation of one or more fluorine atoms into a compound can have a dramatic effect on its chemical and physical properties, and fluorinated molecules are of considerable importance in a wide range of industries including pharmaceuticals, medical imaging, agrochemicals, plastics, polymers and electronics.
The aim of this symposium is to highlight recent advances in synthetic methodology for the controlled introduction of fluorine into organic molecules, and to showcase its application to alter the structural and physical properties of molecules. Leading academics from the UK and Europe will present their latest research on the synthesis and application of fluorinated organic molecules, and experienced speakers from the pharmaceutical industry will provide insights into the application of organofluorine compounds to challenging real-world problems.
---
Attendees
The meeting will be of interest to chemists of all levels of experience working in industry, as well as academic researchers with an interest in the chemistry of fluorinated organic compounds.
---
Programme
Day 1 - 9th February 2018
Event Schedule
Registration and refreshments




10:00

Welcome and opening remarks


10:05

Fluorine and iodine: a powerful combination for fluorination. Dr Alisan Sturat, UNiversity of Liecester, UK


10:50

Stereogenic fluorinated carbon in medicinal chemistry: from drug discovery to development Dr Tim Barrett, GlaxoSmithKline, UK


11:35

PET imaging: From basic fluorine chemistry research to clinical applications Dr Joel Mercier, UCB, Belgium


12:10

Lunch and poster session


13:45

Novel selectively fluorinated motifs Prof David O'Hagan, University of St Andrews, UK


14:30

Synthesis and applications of light-emitting metal complexes with highly fluorinated ligands Dr Peter Wyatt, Queen Mary University of London, UK


15:15

Refreshment break


15:45

A troublesome fluorination of 2,3-dihydrobenzofuran compounds Mrs Catherine Alder, GlaxoSmithKline, UK


16:30

The influence of fluorination on lipophilicity and hydrogen bond properties Prof Bruno Linclau, University of Southampton, UK


17:15

Closing remarks


17:20

Networking and refreshments

---
Venue and Contact
---
Booking Process
For booking terms and conditions
click here
.
---
CPD Info
SCI Members attending this meeting are able to claim CPD points.
---
---
Additional Info
Related Events
For more information, please contact: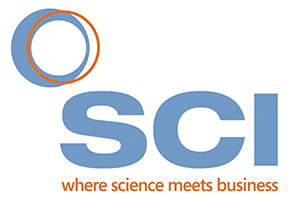 Exhibition and Sponsorship
An exhibition will take place alongside the conference during refreshment breaks for companies and related organisations who may wish to exhibit. Spaces are limited and will be allocated on a first come, first served basis. For further information and prices please email conferences@soci.org.
---