Synopsis
This talk will trace Davy's career from provincial obscurity as an apothecary's apprentice in Penzance, through to Superintendent of the Medical Pneumatic Institution in Bristol, to metropolitan fame as Professor of Chemistry at the Royal Institution and later as President of the Royal Society of London. In the course of this trajectory, Davy, amongst much else, wrote poetry, discovered the physiological effects of nitrous oxide (laughing gas), systematically researched on electro-chemistry (a term he coined), discovering and naming sodium and potassium in the process, invented the miners' gauze safety lamp, developed a chemical method of unrolling the papyri excavated at Herculaneum and electro-chemically disabled the Royal Navy. As he appreciated, but tried to play down except when it suited him, much of his work stemmed from immediate practical demands including those of the state which will be a major theme of this illustrated talk.
---
Programme
Day 1 - 15th March 2016
Event Schedule
17:45

Event registration


18:15

Event begins

---
Venue and Contact
---
Fees
This is a FREE event. No need to book. Please check this page for any updates or changes before attending the event.
Become an SCI Member and save on this and future events
See Membership Options
Sign up as an Event Member to join this event. SCI Full or Student Members receive discounts on event registrations
---
Booking Process
Read our event booking terms and conditions
---
Additional Info
For more information, or to book, please contact: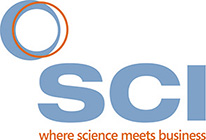 Related Events
Speaker
Prof Frank James, UCL
---