Synopsis
Taste and odour are evaluated by consumers every time they take a drink of water and are frequently the cause of complaints. More importantly, customer complaints may provide the earliest indication there is a problem and potential health risk requiring investigation. It can also result in unwelcome media attention which can impact on reputation, and a loss of public trust in drinking water, as well as impose significant potential costs on utilities. It is therefore an issue which continues to be of daily concern to all water providers. Despite this fact, there have been few if any conferences addressing this important topic in recent years. This event aims to fill that gap by inviting experts to present the latest advances in locating and identifying taste and odour problems, and enabling water company representatives to share their experiences in managing and responding to real incidents.
---
Programme
Day 1 - 07th July 2016
Event Schedule
10:00 - 16:30

Event duration

---
Venue and Contact
---
Fees
SCI/RSC Members: £110
SC/IRSC Student Members: £55
RSC Retired Members: £75
Non-Members: £150
Student Non-Members: £90
Become an SCI Member and save on this and future events
See Membership Options
Sign up as an Event Member to join this event. SCI Full or Student Members receive discounts on event registrations
---
Booking Process
Read our event booking terms and conditions
---
---
Additional Info
Related Events
For general enquiries, please call: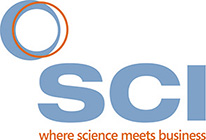 Emma Thomas
Committee Support Contact for the Environment, Health and Safety Group
T: 0207 598 1594
Confirmed Speakers
Martin Bird, UK Drinking Water Inspectorate: Regulatory Requirements: addressing causes and customer impact
Gavin Mills, Severn Trent Water: Analytical methods used in taste and odour determination
Dr Rebecca Ford, University of Nottingham: Individual variation in Taste and Odour Perception
Dr Bill Simpson, Cara Technology Ltd: Training of taste and odour panels
Dr Mick Whelan, University of Leicester: National assessment of risks to water supplies of low taste and odour compounds (with a focus on modelling)
Dr Martin Padley, United Utilities: Geosmin in upland pennine reservoir systems
Simon Gillespie, Scottish Water: The potential pitfalls of introducing a new water source, a case study from Scotland
It will also include an Open Discussion Session where participants are invited to share their experiences (under Chatham House rules).
---