Synopsis
Black holes are now known to lurk at the centre of every galaxy, and to play a major role in the evolution of our universe. However, given their intrinsically small size, how this comes about remains shrouded in mystery. Prof Bureau will thus start with a brief look in to the properties of light and the high-tech gadgetry that astronomers use to study the cosmos. He will further uncover the supermassive black holes hiding in the galaxy centres, along with their importance for galaxy evolution. The current bag of tricks used to weigh black holes will be outlined, and the spectacular observations of the Milky Way black hole presented. Prof Bureau will then present a new, conceptually simple but powerful method to measure black holes recently developed by his group. This will exploit the new Atacama Large Millimeter Array (ALMA), the largest ground-based telescope project in existence, for which Europe, North America and East Asia are all working together. The possibilities are, quite literally, astronomical. Be prepared to weigh your first black hole!
---
Programme
Day 1 - 23rd February 2016
Event Schedule
17:45

Registration


18:15

Event starts

---
Venue and Contact
---
Fees
This is a FREE event. No need to book. Please check this page for any updates or changes before attending the event.
Become an SCI Member and save on this and future events
See Membership Options
Sign up as an Event Member to join this event. SCI Full or Student Members receive discounts on event registrations
---
Booking Process
Read our event booking terms and conditions
---
Additional Info
For more information, or to book, please contact: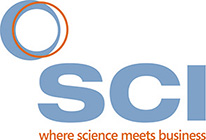 Speaker
Prof Martin Bureau, University of Oxford
Related Events
---