Synopsis
Intellectual Property (IP) is one of the major outputs of all Research and Development (R&D) organisations, yet remains an area most scientists are unfamiliar with. SCI's Young Chemists' Panel in collaboration with UK-based patent and trademark attorneys and litigators, EIP, will hold this one-day workshop to introduce patent law and IP to those with a scientific background.
---
Attendees
This event will bring together R&D and legal staff covering a broad spectrum of industries and iis particularly relevant to those who wish to learn more about patents and IP in their field. This highly successful event has proved popular with previous attendees and speakers alike, as a chance to gain insight into the world of patents and IP from leading professionals in their field.
---
Programme
Day 1 - 23rd April 2018
Event Schedule
09:00

Registration and refreshments


09:30

What is a patent?, Dr Darren Smyth What is a patent, how do you get one, who owns it, how long does it take, how long does it last, what rights does it give you and what does it all mean?


10:00

Inventorship and ownership of patents, Dr Eifion Phillips Who should be included as an inventor of a patent? Issues relating to ownership of patents and the importance of inventorship and experimental records.


10:30

Patentability before the patent office, Dr Darren Smyth What is a patentable chemical invention? What are the requirements for patentability?


11:00

Refreshment break


11:30

Patentability when you are in court, Dr Matthew Jones Litigation case studies of patent validity.


12:00

Patentability from a US perspective, Dr Eifion Phillips What is patentable in the U.S., and some of the standards for patentability. Examples will be presented. The effect of the America Invents Act will be discussed.


12:30

Patent filing strategies; a pharmaceutical industry perspective, Dr Jen Le Mière Relative strengths of patents; strategies to cover your product's unique selling point; how to decide which countries to seek protection; building a patent portfolio for optimum effect.


13:00

Lunch


14:00

Patent specifications and chemical claims, Dr Darren Smyth How to read and interpret a patent specification. Patents as a source of information. Varieties of patent claims used in a chemical context. Timing of patent filings for optimising protection and value.


14:40

Infringement and enforcement, Dr Matthew Jones How to proceed when your patent is infringed - or you are accused of infringing. What constitutes patent infringement? Strategies to avoid infringement. Unitary Patent.


15:20

Refreshment break


15:50

What a chemist needs to know about US patent litigation, Dr Eifion Phillips What happens when a patent is litigated in the US and how you can prepare now for when your patents are litigated. Discussion of the duty to disclose relevant information to the U.S. Patent and Trademark Office when obtaining a U.S. patent.


16:30

Patent litigation from an in-house perspective, Dr Jen Le Mière Before litigation: monitoring for infringement/infringers; how your (written) past may come back to haunt you & discovery; dealing with experts; managing multi-country litigation.


17:10

Panel session


17:30

Networking and refreshments

---
Venue and Contact
---
Fees
Early bird fees before Monday 12 March 2018
| | | |
| --- | --- | --- |
| £90 | | SCI Member |
| £40 | | SCI Student Member |
| £80 | | SCI Subsidised Member |
| £120 | | Non-Member |
Standard fees after Monday 12 March 2018
| | | |
| --- | --- | --- |
| £140 | | SCI Member |
| £50 | | SCI Student Member |
| £90 | | SCI Subsidised Member |
| £185 | | Non-Member |
SCI Platinum Corporate Members receive 25% off the above rates.
Did you know that as an SCI member you can save on this and future event delegate fees?
Join SCI now; individual membership is only £90 pa (£75 pa direct debit). To find out more click here.
Become an SCI Member and save on this and future events
See Membership Options
Sign up as an Event Member to join this event. SCI Full or Student Members receive discounts on event registrations
---
Booking Process
For booking terms and conditions
click here
.
---
CPD Info
SCI Members attending this meeting are able to claim CPD points.
---
---
Additional Info
Speakers
The workshop will feature modules presented by representatives from some of the world's leading patent Attorneys and chemical companies:
Dr Matthew Jones, Solicitor, EIP, London
Dr Jen Le Mière, UK and European Patent Attorney, Kymab, Cambridge
Dr Eifion Phillips, US Patent Attorney, Fish & Richardson, Delaware
Dr Darren Smyth, UK and European Patent Attorney, EIP, London
A full spectrum of patent activities will be covered including what makes inventions patentable, the drafting of patents and patent specifications and infringement and enforcement. There will also be a rough guide on how to deal with IP issues arising during third-party negotiations. Showcasing how to read and understand patents, the legal frameworks under which patents are filed and granted and the key factors which must be included for a patent to be valid.
For more information, please contact: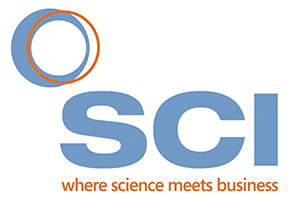 Related Links
---