Synopsis
The previous six very successful events in this annual series have included a wide range of disciplines such as agronomy, crop and plant physiology, environmental sciences, molecular biology, plant nutrition, soil science, crop protection, analytical chemistry, biofuels and biomaterials.
---
Attendees
This event is for early career scientists researching in biological, chemical, environmental and other relevant sciences who would like to present their work, and all those interested in learning about progress and meeting new talent in agrisciences.
Experience presenting to a multidisciplinary audience
Raise your profile, build networks, find ideas and inspiration
Hone your career skills
---
Programme
Day 1 - 11th July 2017
Event Schedule
9:15

Registration and posters


10:10

Crops and robbers (and beneficial fungi); Characterisation of the volatile signalling from the beneficial soil fungus trichoderma hamatum Gareth Thomas, Rothamsted Research, University of Warwick


10:30

Establishing the link between plant stress signaling and activatable endogenous pararetroviruses Ajith Rathnayake Mudiyanselage, NRI, University of Greenwich


10:50

Mapping and characterizing epigenetic loci that control heritable disease resistance in Arabidopsis Furci L. Jain, University of Sheffield


11:10

Refreshments and posters


11:40

Temperature but not the circadian clock determines nocturnal carbohydrate availability for growth in cereals Lukas Mueller, University of Cambridge


12:00

Non-host resistance (NHR) to the wheat powdery mildew pathogen, Blumeria graminis tritici (Bgt) Mathilde Daniau, Wageningen University


12:20

Flash presentations


12:50

Lunch and posters


14:00

Mini-Workshop: Networking for Careers and Ideas


14.20

Cryptic species within cryptic species: previously unrecognised species diversity within the whitefly, Bemisia tabaci, species complex Sona Vyskocilova, University of Greenwich


14:40

Elucidating the biosynthesis of the aphid sex pheromone Suzanne Partridge; Rothamsted Research


15:00

Structural basis for the 3-hydroxypropionate cycle of Chloroflexus aurantiacus Burak Kabasakal, Imperial College


15:20

Refreshments and posters


15:50

New opportunities to investigate insecticide and acaricide ion channel targets through their differential interactions with novel chemical agonists Sofia Iqbal, Rothamsted Research


16:10

Resistance to metrafenone of Erysiphe necator and insights into its mode of action Andrea Kunova, University of Milan


16:30

Effect of different nitrogen levels on protein polymerization and solvent retention capacity of wheat flour Abrah Hussain, Rothamsted Research


16:50

Investigation into the structural features of biochar as a cause for change in available water capacity of a sandy soil Hannah Scott, University of Greenwich


17:10

Wine reception and prizes


18:00

Meeting close

---
Venue and Contact
---
Fees
Early Bird Fees before
Friday 12 May:
GB£30 . . . . . . . . . . . . . . . . . SCI Members
GB£45 . . . . . . . . . . . . . . . . . Non-Members
Standard Fees after Friday 12 May:
GB£35 . . . . . . . . . . . . . . . . . SCI Members
GB£55 . . . . . . . . . . . . . . . . . Non-Members
Become an SCI Member and save on this and future events
See Membership Options
Sign up as an Event Member to join this event. SCI Full or Student Members receive discounts on event registrations
---
Booking Process
For booking terms and conditions
click here
.
---
CPD Info
SCI Members attending this meeting are able to claim CPD points.
---
---
Additional Info
For more information, please contact: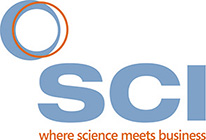 Speaker
Dr Stephen Young, Vice-President of Business Development, Sygnature Discovery
Related Events
Poster submissions welcome before Tuesday 11 July 2017
Prizes will be awarded, focusing on quality of science and clarity of communication.
Exhibition and Sponsorship
For further information and prices please email conferences@soci.org.
---