Your weekly digest of policy news, funding competitions, and calls for evidence.
What's been in the news?
SCI COP26 Youth Panel Event
Climate change may be 'code red' for humanity but there is hope in science. The next generation may be the most affected by climate change, but it is also driving solutions, some of which will be showcased during the Society of Chemical Industry (SCI's) youth forum event during COP26.
SCI's CEO Sharon Todd says 'This next generation of innovators has the power to change our world's tomorrow. The event's hosts and panellists are drawn from within SCI's innovation community, including a previous winner of our own Bright SCIdea entrepreneurs challenge. They will show how without science being applied by industry, we cannot begin to address climate change'.
During the 'Next Gen' debate on 4 November, 'Countdown to Planet Zero', SCI will introduce a panel of young scientists working on climate change solutions to a global audience.
For more information on this topic see here or register to watch SCI's COP26 event online here.

Boost in funding for farming
The UK Government have allocated £17.5 million to go to agri-tech innovations as a part of a new long-term funding programme which aims to drive sustainability in England's agricultural and horticultural sectors. The funding, which comes from DEFRA, will be split over three rounds, the first being the 'Industry-led R&D Partnership Fund' open for bids from farmers and businesses to advance new technologies including the use of artificial intelligence.
Parliamentary Under Secretary of State, Jo Churchill, said: 'The Farming Innovation Programme will enable the sector to be more environmentally sustainable and resilient, whilst helping it achieve its net zero ambitions. I encourage all eligible businesses and individuals to apply.'
In similar news, a number of agri-tech projects have received funding as part of the UK government's Farming Innovation Pathways competition a partnership between UKRI's Transforming Food Production (TFP) and Department for Environment, Food and Rural Affairs' (Defra) Farming Innovation Programme (FIP).
Katrina Hayter, UKRI Challenge Director for the TFP challenge said; 'As the UK gets ready to host COP26 in November, it is timely that we can unveil so many great projects in the vital area of agriculture that will help meet our net zero goals.
Working closely with farmers in the innovation process means that pressing challenges are identified. Solving these challenges will result in maximising productivity, reducing emissions, and making our farms more resilient and sustainable.'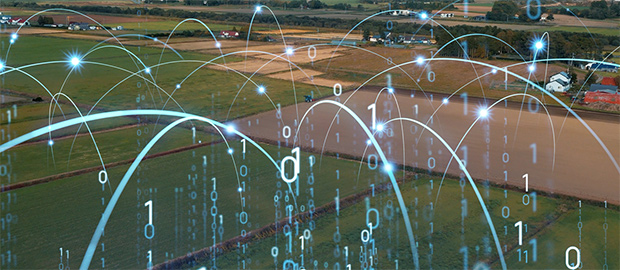 Artificial Intelligence developments
As part of an international a partnership between the US and the UK, integrated artificial intelligence technologies are being developed for the deployment of state-of-the-art machine learning algorithms to support the armed forces of each nation. Improvements will be made in decision-making and reducing manpower burden. The 4-year partnership will involve the sharing of AI technology and capabilities.
In similar news, the UK Government is also looking at the commercialisation of AI technology. Research aims include looking into the nature of commercialisation process for AI R&D and the relevant importance of AI technical standards as a route for commercialisation. Stakeholders include Oxford Insights, Cambridge Econometrics as well as Innovate UK.
SCI have organised a number of events in this area and are continuing to develop plans for a Data, Digitalisation & AI interest group. Search 'digital design' for some relevant webinar recordings on our YouTube channel.

UK trade negotiations
Submissions are welcomed on UK trade negotiations with the EU including views on the objectives of the Department for International Trade for Free Trade Agreement negotiations.
Deadline: 31 December 2021
Further information can be found here.

Horizon Europe
To find more on eligibility for Horizon Europe funding for your sector, you can view the national contact points here and European Funding and Tenders can be searched here.
Further information on the UK's association to Horizon Europe can be found here.
Further information on the SME and start-up fund can be found here.
Healthy Ageing Challenge – Designed for Ageing
UK businesses can apply for a share of up to £14.4 million for service-led innovations to support healthy ageing. Project costs must be between £500,000 and £2 million and must last between 6 and 24 months.
Deadline: 17 November 2021
Biomedical Catalyst 2021 Round 2: Feasibility & Primer Awards
UK registered businesses can apply for a share of up to £12 million to develop innovative healthcare products, technologies and processes. Grants are available for project costs between £50,000 and £1 million and must last between 3 and 24 months.
Deadline: 1 December 2021
Farming Innovation Programme - small R&D partnership projects
UK registered businesses can apply for a share of £11million for Small R&D Partnership Projects as part of the Farming Innovation Programme. Projects must last up to 36 months and have total costs between £1 and million.
Deadline: 1 December 2021
Circular economy for SMEs – innovating with the NICER programme
UK registered businesses can apply for a share of up to £1 million for circular economy approaches. Total project costs must be between $50,000 and £100,000 and last between 9 and 12 months.
Deadline: 8 December 2021
EUREKA GlobalStars Taiwan digital industrial collaborations
UK businesses can apply for funding through Innovate UK for collaborative R&D projects focused on industrial research. Grants are available for a total of up to £300,000 for each project which must last between 3 and 24 months and start by 1 August 2022.
Deadline: 15 December 2021
NATEP helping SMEs innovate in aerospace - Autumn 2021
UK registered businesses can apply for a share of up to £2.5 million as part of the ATI Programme. Industry-led civil aerospace collaborative R&D projects must last between 12 and 18 months and end by 31 March 2024.
Deadline: 12 January 2021
You can find further details of the funding calls on the Government website.