Your weekly digest of policy news, funding competitions, and calls for evidence.
What's been in the news?
Southeast Asia's clean energy commitment
The Asian Development Bank (ADB) and Japan's Ministry of Economy, Trade and Industry (METI) have signed a memorandum of cooperation enhancing their joint efforts to promote clean energy in Southeast Asia.
The partners are already working together under the Cleaner Energy Future Initiative for ASEAN (CEFIA), which was established during 2019. CEFIA facilitates the collaboration of the public and private sectors in accelerating the deployment of sustainable energy and low carbon technology in the region.
The memorandum of cooperation was signed at the second CEFIA Forum which was held online and hosted by the Ministry of Energy of the Government of Thailand in cooperation with METI and supported by the ASEAN Centre for Energy. Under this latest agreement, the ADB and METI will conduct consultations and advise on the development and implementation of CEFIA's flagship projects. The two organisations will also develop policy research and capacity building activities, as well as sharing data analysis, knowledge, and experiences in the energy sector.
For more information on this topic, see here: https://www.soci.org/news/2021/2/southeast-asia-clean-energy-commitment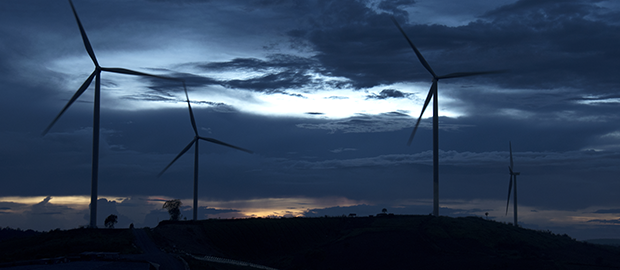 Alternating vaccination enquiry
The UK government has put £7 million behind a new study which seeks to establish the feasibility of an alternating dose vaccine. Currently implemented by the national COVID-19 vaccination programme, a recipient must receive two doses of the same Covid-19 vaccine, 12 weeks apart. However, clinical studies launched last week will see patients receive two different vaccines to investigate its efficacy, for example, using Oxford University/AstraZeneca's vaccine for the first dose, followed by Pfizer/BioNTech's vaccine for the second. Several different combinations of the order of doses given and the time between administering them will be trialled.
This study will last for 13 months and will monitor the impact of the different dosing regimens on the patients' immune responses with initial findings expected to be released in the summer. Should the study reveal positive results, and if approved by the Joint Committee on Vaccination and Immunisation (JCVI), the government may reconsider its regimen approach.
Minister for COVID-19 Vaccine Deployment, Nadhim Zahawi, said: 'This is a hugely important clinical trial that will provide us with more vital evidence on the safety of these vaccines when used in different ways. This is another great step forwards for British science, expertise and innovation, backed by government funding – and I look forward to seeing what it produces.'
In similar news, the vaccine contract between AstraZeneca and the European Commission was published last week, the second vaccine contract to be published after CureVac's. The Commission hope to publish all contracts under the Advance Purchase Agreements in the future.
The AstraZeneca contract secures 300 million doses with an option for a further 100 million, to be distributed on a poulation-based pro-rate basis.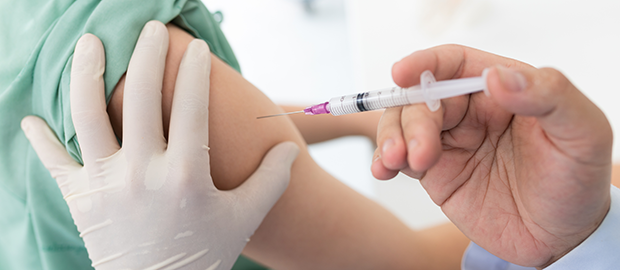 Funding boost to drive green technologies
Last week the UK government announced funding of £11 million to support entrepreneurs in the green and clean technology fields. The funding will be delivered through the Energy Entrepreneur's Fund (EEF) and aligns with the government's commitment to cut carbon emissions. The technologies backed by this funding will be launched across all sectors of UK industry.
Innovations include those that boost energy efficiency in homes and those that develop greener ways to generate power and heat. CCM Technologies – an SCI Partner through SCI's SME scheme - are previous recipients of funding through the EEF, working with Walkers Crisps to implement carbon capture innovations in factory processes.
The funding will support up to 20 projects with each successful bidder receiving up to £1 million, demonstrating the building momentum in tackling global challenges such as climate change in the lead up to COP-26 this November.
In similar news, the International Renewable Energy Agency (IRENA) has launched a report: How to Scale-up Green Hydrogen: Policies and cost reduction strategies to reach net zero. The report indentifies barriers to green hydrogen scale up, which include lack of investment and limited existing infrastrucutre. Policy options include collaboration on global trading of hydrogen and identifying priorities for conversion.

Zero emission vehicles and road pricing
This inquiry will consider the implications of accelerating the shift to zero emission vehicles and the potential for introducing payment schemes.
Deadline: 17 February 2021
Find more information here.
'Best Available Techniques' – A future regime within the UK
This consultation seeks views on the UK's design of the proposed regime for the 'Best Available Techniques' to be used in environmental permitting for certain industrial activities.
Deadline: 17 February 2021
Find more information here
The regulation of genetic technologies
DEFRA is seeking views on the legislation for GE organisms and breeding methods, following the UK leaving the EU.
Deadline: 17 March 2021
Further information can be found here.

Commercialising Quantum Technologies: feasibility studies round 2
UK registered businesses can apply for a share of up to £7 million for feasibility studies or market research projects. Projects must last from 12 to 18 months and must end by 31 July 2023.
Deadline: 10 March 2021
ISCF TFI: large collaborative R&D projects
UK registered business or RTOs can apply for a grant share of up to £8 million for R&D projects to improve the UK's foundation industries. Projects must last between 12 and 24 months.
Deadline: 10 March 2021
African agriculture knowledge transfer partnerships (KTP): 2020 to 2021, round 5
UK registered higher or further education institutions, RTOs or Catapults can apply for a share of up to £2 million to fund an innovation project. Business partner must be registered in Ghana, Nigeria, Kenya or South Africa.
Deadline: 14 April 2021
Innovate UK Smart Grants January 2021
Opportunity for UK registered organisations to apply for a share of up to £25 million from Innovate UK for commercially viable R&D innovations. Projects can last between 6 to 36 months.
Deadline: 26 May 2021
You can find further details of the funding calls on the Government website