Your weekly digest of policy news, funding competitions, and calls for evidence.
What's been in the news?
On the path to a sustainable EU algae sector
The European Commission is preparing a comprehensive, cross-sectorial EU algae initiative, aimed at increasing the sustainable production, consumption, and use of algae-based products.
Because of its small carbon and environmental footprint, the increased use of algae will help achieve the objectives of the European Green Deal. The Commission says that algae represent a largely untapped resource in Europe. It can be used to produce food, feed, pharmaceuticals, bioplastics, fertilisers and biofuels.
The Commission says that a recent public consultation on the 'Blue bioeconomy – towards a strong and sustainable algae sector roadmap' revealed a 'broad interest' in the subject. EU and non-EU citizens, research institutions, NGOs, business organisations, companies and public authorities contributed to the consultation. The consultation was open between 21 December 2020 and 18 January 2021.
Based on the consultation, and further preparatory work during 2021, the Commission will work to 'identify effective actions, new opportunities and the needs of the sector to be considered within the forthcoming EU Algae Initiative,' which sets out how the EU can increase the sustainable production, safe consumption and innovative use of algae and algae-based products.
For more information on this topic, see the news article on our website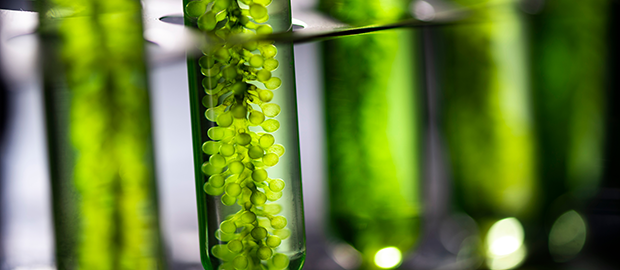 Funding for innovations to tackle Covid-19
The UK Government has awarded millions of pounds to fund phase 1 clinical trials to fast-track innovative treatments for Covid-19. Previous funding has been aimed at phase 2 and 3 trials; such as the RECOVERY trial which introduced dexamethasone and tocilizumab to the NHS. The funding has been awarded by the Medical Research Council (MRC) and co-funded though the National Institute for Health Research (NIHR).
Health and Social Care Secretary Matt Hancock said: 'Today's news will ensure all phases of clinical trials for new treatments are done in the UK, protecting our supply chain and securing the world's best treatments for NHS patients at a much faster rate.'
Another partnership between the UK Government and NIHR, will see £18.5 million of funding for research to understand long Covid-19 symptoms in terms of both physical and mental effects (symptoms that occur after 12 weeks of having the virus). Four studies will look into the causes of long Covid and identify effective therapies to treat people who experience such symptoms.
In further developments UKRI has jointly funded – with a total of £4 million - with The National Institute of Health Research, eight new research projects tackling Covid-19 in low and middle-income countries (LMICs). Projects include a contact-tracing tool currently being tested in East Africa and an investigation into changes in the use of antibiotics during the pandemic. All projects are aimed at understanding the impacts of the pandemic in these countries and will provide ways of informing future responses.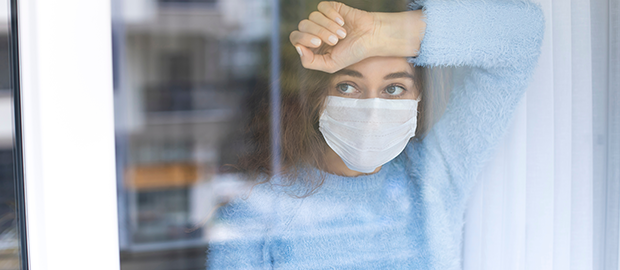 Funding for SMEs to go digital
A total of £8 million of funding, as part of the Government's Made Smarter Adoption programme, has been made available to enable 1,000 SMEs to adopt digital technology to help them build the business and consequently create new jobs.
A pilot programme launched in January 2019 in the North West has already supported over 500 businesses in overcoming challenges using digital technology.
In light of the pandemic and its effect on businesses, Minister for Investment, Lord Grimstone, said: 'The proof is in the pudding, and for the companies that have adopted the latest digital technology they are already reaping the rewards.'
'To help level up the country, we want to ensure businesses have the right tools for the job so that they can build back better and greener from the pandemic,' Lord Grimstone added.
For reference: https://www.gov.uk/government/news/8-million-government-boost-for-manufacturers-across-england-to-go-digital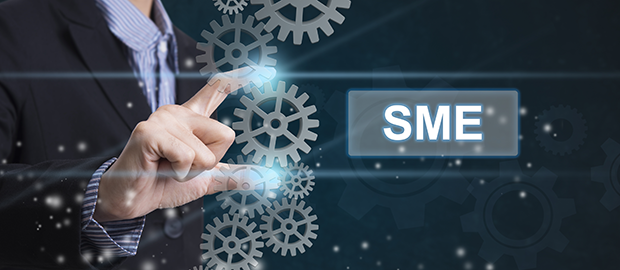 The regulation of genetic technologies
DEFRA is seeking views on the legislation for GE organisms and breeding methods, following the UK leaving the EU.
Deadline: 17 March 2021<
Further information can be found here.
Technological Innovations and Climate Change: Community Energy
The Environmental Audit Committee is conducting an overarching inquiry looking at technological innovations which could contribute to tackling climate change.
Deadline: 19 March 2021
Further information can be found here

Commercialising Quantum Technologies: feasibility studies round 2
UK registered businesses can apply for a share of up to £7 million for feasibility studies or market research projects. Projects must last from 12 to 18 months and must end by 31 July 2023.
Deadline: 10 March 2021
ISCF TFI: large collaborative R&D projects
UK registered business or RTOs can apply for a grant share of up to £8 million for R&D projects to improve the UK's foundation industries. Projects must last between 12 and 24 months.
Deadline: 10 March 2021
ISCF Smart Sustainable Plastic Packaging Demonstrators - EoI
UK registered businesses can apply for a share of up to £16 million for bold and ambitious demonstrator projects in smart and sustainable plastic packaging. Projects must last between 12 and 36 months.
Deadline: 24 March 2021
Commercialising Quantum Technologies: germinator projects round 1
UK registered organisations can apply for a share of up to £1 million for high risk, high return, quantum technology projects with defined commercial outputs. Total eligible costs must not exceed £50,000 and projects must start by 1 October and last 6 months.
Deadline: 31 March 2021
African agriculture knowledge transfer partnerships (KTP): 2020 to 2021, round 5
UK registered higher or further education institutions, RTOs or Catapults can apply for a share of up to £2 million to fund an innovation project. Business partner must be registered in Ghana, Nigeria, Kenya or South Africa.
Deadline: 14 April 2021
Innovate UK Smart Grants January 2021
Opportunity for UK registered organisations to apply for a share of up to £25 million from Innovate UK for commercially viable R&D innovations. Projects can last between 6 to 36 months.
Deadline: 26 May 2021
You can find further details of the funding calls on the Government website