Your weekly digest of policy news, funding competitions, and calls for evidence.
What's been in the news?
Mitigating impacts of ageing and climate on health
UK Research and Innovation (UKRI) is making £10.7 million available for projects supporting the government's healthy ageing agenda.
The projects, which begin during March 2021 and will run for 36 months, have several aims. These aims include addressing cognitive health inequality by investigating the impacts and possible mechanistic pathways of urban environments on healthy ageing and cognitive health, as well as designing, testing, delivering and evaluating digital resources to facilitate programmes for 'health connectivity' in older age.
The projects will with work business and industry partners to deliver evidence needed to develop better products and services for the ageing population. Currently one in twelve people in the UK are over 75, by 2040 this will rise to one in seven. A third of children born now are expected to live to 100.
Research Director, Professor Judith Phillips, Deputy Principal (Research) at the University of Sterling, Scotland and Professor of Gerontology said; 'The seven successful projects include innovative social, design and behavioural research which addresses key challenges of how we enable older people to live healthily for longer, and narrow the gap in the experiences of the richest and poorest in society.'
For more information on this topic, see here our news article.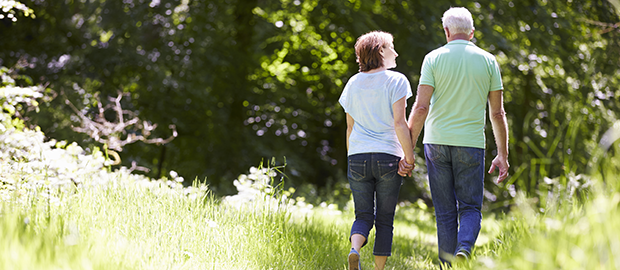 The Green Recovery
The UK Government has launched 3 innovation challenges across the areas of the green energy.
Funding of £92 million will be split between projects in: energy storage innovation (£68 million), sustainably sourced biomass (£4 million) and floating offshore wind (£20 million).
The new challenges will help develop innovative technologies that will reduce the costs of deploying them across energy sector, support thousands of highly-skilled jobs across the UK, grow the economy, and deliver the Prime Minister's ten point plan.
Energy Minister Anne-Marie Trevelyan said: 'The UK's energy innovators have been vital to us becoming a world-leader in clean green technology, helping us to go further and faster as we tackle climate change.
This funding will allow us to develop new ways of unlocking the potential for green energy as we continue making big strides towards our goal of eradicating our contribution to climate change by 2050.'
Please see the funding calls below as part of this launch.
In similar news, the second round of the Green Recovery Challenge fund will award up to £40 million in grants to environmental charities and their partners across England to restore nature and tackle climate change. The themes in which the projects must follow are:
Nature conservation and restoration.
Nature-based solutions, particularly focused on climate change mitigation and adaptation; and,
Connecting people with nature.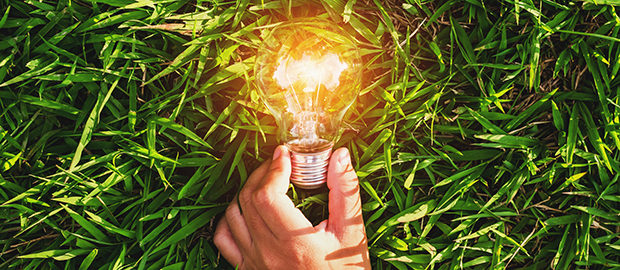 EU recovery package
MEPs have adopted the new InvestEU programme, which is part of the €750 billion Next Generation EU recovery package.
InvestEU is expected to mobilise €400 billion which will be invested across the EU between 2021 and 2027. A guarantee of €26 billion has also been set aside in the EU budget.
The programme will support investments in areas including manufacturing of pharmaceuticals, medical devices and supplies as well as financing sustainable projects that can prove their positive encironmental, climate and social impact.
In similar news, the European Commission has obtained 4 million doses of COVID-19 vaccines for member states in the next two weeks to tackle coronavirus hotspots.
The President of the Commission, Ursula von der Leyen, said: "To tackle aggressive variants of the virus and to improve the situation in hotspots, quick and decisive action is necessary. I'm happy to announce today an agreement with BioNTech-Pfizer, who will offer to Member States to make available a total of four million doses of vaccines before the end of March which will be supplied in addition to the planned dose deliveries.'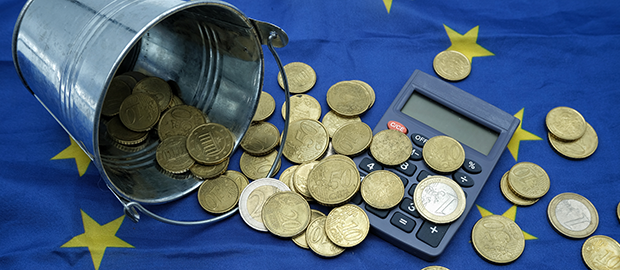 Local government and the path to net zero
The inquiry will scrutinise the government's plans to make all new homes "zero carbon ready" by 2025, and explore how local government can help the UK to reduce its carbon emissions to "net zero" by 2050.
Deadline: 30 April
Further information can be found here.

Horizon Europe
The first funding calls under Horizon Europe have been launched through the European Research Council. These are:
To find more about eligibility for Horizon Europe funding for your sector, please see here: https://www.gov.uk/business-finance-support/horizon-2020-business-grants-uk#additional-information
Commercialising Quantum Technologies: germinator projects round 1
UK registered organisations can apply for a share of up to £1 million for high risk, high return, quantum technology projects with defined commercial outputs. Total eligible costs must not exceed £50,000 and projects must start by 1 October and last 6 months.
Deadline: 31 March 2021
African agriculture knowledge transfer partnerships (KTP): 2020 to 2021, round 5
UK registered higher or further education institutions, RTOs or Catapults can apply for a share of up to £250,000 to fund an innovation project. Business partner must be registered in Ghana, Nigeria, Kenya or South Africa.
Deadline: 14 April 2021
More details can be found here: https://www.heritagefund.org.uk/funding/application-guidance-green-recovery-challenge-fund-round-2
Application guidance: Green Recovery Challenge Fund round 2
The second round of the Green Recovery Challenge Fund supports nature projects across England with funding worth up to £40m.
Deadline: 14 April 2021
Farming Innovation Pathways (FIP) – feasibility studies
UK registered businesses and research organisations can apply for a share of up to £5 million for feasibility studies to address the farming challenges of productivity, sustainability, and net zero emissions. Projects must last between 12 and 18 months.
Deadline: 28 April 2021
Innovate UK Smart Grants January 2021
Opportunity for UK registered organisations to apply for a share of up to £25 million from Innovate UK for commercially viable R&D innovations. Projects can last between 6 to 36 months.
Deadline: 26 May 2021
ISCF Digital Security by Design – business led demonstrators phase 1 EOI
UK registered businesses can apply for up to £6 million to collaborate on market demonstrator projects showcasing the use and adoption of digital security by design technologies. Projects must last between 24 and 36 months.
Deadline: 26 May 2021
You can find further details of the funding calls on the Government website
Funding calls as part of the Net Zero innovation Portfolio (see The Green Recovery above)