Your weekly digest of policy news, funding competitions, and calls for evidence.
What's been in the news?
EIC to invest billions
The European Commission has used several online events to launch the European Innovation Council (EIC). With a budget of €10 billion over the period 2021-2027, funding will be available to develop and expand breakthrough innovations.
The European Commission says the EIC has several features that make it unique. These include the combining of research on emerging technologies with an accelerator programme and a dedicated equity fund to scale up innovative start-ups and small and medium sized businesses. The equity fund, known as the European Innovation Council Fund, has a budget of €3 billion. The EIC also has a team of Programme Managers, responsible for 'developing visions for technological and innovation breakthroughs, managing EIC projects, and bringing together stakeholders to put these visions into reality.'
Speaking at one of the events, held on 18 March, Ursula von der Leyen, President of the European Commission said; 'We want to create an ecosystem that gives entrepreneurs every opportunity to create a world leading company.'
More information on this topic can be found in our news article.
In similar news, the European commission have launched their first strategic plan: 2021-2024 which focuses on Pillar II of Horizon Europe "global challenges and European industrial competitiveness". This plan helps to ensure that research and innovation actions contribute to EU priorities including a climate-neutral and green Europe, fit for the digital age, where the economy works for the people.
The strategic plan contains
key strategic orientations for research and innovation support and their targeted impact
identification of European co-funded and co-programmed partnerships
identification of EU missions
areas of international cooperation
orientations on specific issues like social sciences and humanities, gender, and the role of key enabling technologies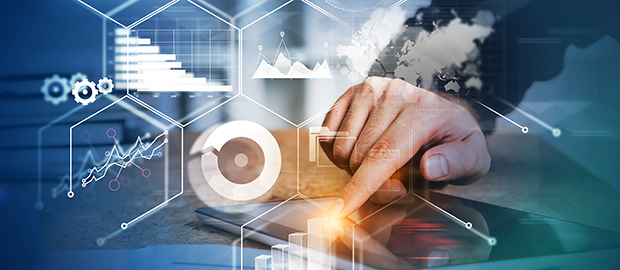 Funding for a decarbonisation and clean fuel
UKRI has awarded £171 million through the ISCF decarbonisation of industrial clusters phase two: deployment competition and is delivered by the Industrial Decarbonisation Challenge to projects within the UK.
Projects were chosen based on their ability to support reduction of emissions in at least one UK cluster by 2030, in line with BEIS industrial clusters mission.
The successful projects include:
HyNet's plan to develop a full-chain hydrogen project in the North West, including repurposing old oil and gas assets for CO2 transport and storage
South Wales industrial cluster's plans to provide the UK with lower carbon steel and reduced carbon cement products that will benefit wider UK infrastructure
In similar news, 19 cutting-edge projects, all over the UK have received £27 million government funding under its Sustainable Innovation Fund (SIF), delivered by Innovate UK. The funding Is part of a total of £200 million, to power the UK's economic recovery post-pandemic.
In related news, last week the UK government announced the Green Fuels, Green Skies competition as part of the Prime Minister's Ten Point Plan, which will provide up to £15 million in grant funding to back Sustainable Aviation Fuels (SAF) that utilise household waste. The announcement followed the JetZero Council meeting.
Business Secretary, Kwasi Kwarteng, said: 'Today's meeting of the Jet Zero Council demonstrates the vital collaboration between government and industry that will make zero-emission flights a reality.
Britain's aerospace sector is at the centre of our plans to build back greener from the pandemic. We are committed to supporting its recovery and investing in green tech to take us closer to zero carbon take-off.'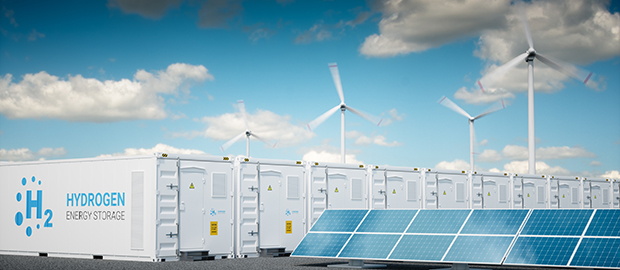 Plant science 10-year roadmap
UK plant science research strategy: a green roadmap for the next 10 years has set out goals for research and innovation. The strategy was led by Professor Jane Langdale CBE FRS, University of Oxford, and involved very extensive consultation with members of the research and innovation community and is supported by UKRI.
The strategy looks at how plant science and agriculture can contriute to meeting the nation's net zero carbon goals which include:
reduce carbon emissions in agriculture
increase carbon sequestration in both cultivated and natural ecosystems, particularly forests and peatlands
increase the use of plants for bioenergy.
Writing in the foreword to the strategy Professor Langdale says: 'Whether fundamental or translational, or both combined in a strategic programme, plant science research has a crucial role to play in safeguarding the future of our planet. To meet the expectations of both society and government, investment in the implementation of this strategy is essential and urgent.'
The UK Plant Sicence Research Strategy (the green roadmap) states that successful implementation will require co-ordinated engagement across a number of departments in both the UK Government and the devolved administrations, and a sustained longterm programme of investment.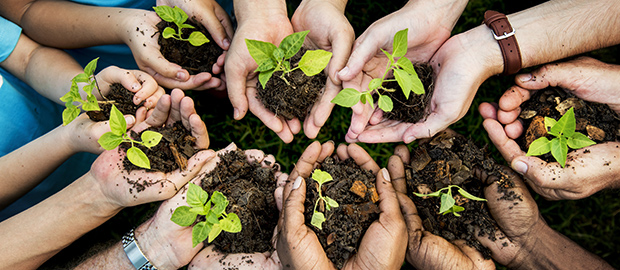 Local government and the path to net zero
The inquiry will scrutinise the government's plans to make all new homes "zero carbon ready" by 2025, and explore how local government can help the UK to reduce its carbon emissions to "net zero" by 2050.
Deadline: 30 April
Further information can be found here
UK-EU trading relationship
The committee is seeking views on the UK-EU trading relationship and issues relating to these new arrangements including likely future developments in the UK-EU trading relationship.
Deadline: 31 December 2021
Further information can be found here

Horizon Europe
The first funding calls under Horizon Europe have been launched through the European Research Council. These are:
To find more about eligibility for Horizon Europe funding for your sector, please see here: https://www.gov.uk/business-finance-support/horizon-2020-business-grants-uk#additional-information
Application guidance: Green Recovery Challenge Fund round 2
The second round of the Green Recovery Challenge Fund supports nature projects across England with funding worth up to £40m.
Deadline: 14 April
More details can be found here: https://www.heritagefund.org.uk/funding/application-guidance-green-recovery-challenge-fund-round-2
Farming Innovation Pathways (FIP) – feasibility studies
UK registered businesses and research organisations can apply for a share of up to £5 million for feasibility studies to address the farming challenges of productivity, sustainability, and net zero emissions. Projects must last between 12 and 18 months.
Deadline: 28 April 2021
Innovate UK Smart Grants January 2021
Opportunity for UK registered organisations to apply for a share of up to £25 million from Innovate UK for commercially viable R&D innovations. Projects can last between 6 to 36 months.
Deadline: 26 May 2021
ISCF Digital Security by Design – business led demonstrators phase 1 EOI
UK registered businesses can apply for up to £6 million to collaborate on market demonstrator projects showcasing the use and adoption of digital security by design technologies. Projects must last between 24 and 36 months.
Deadline: 26 May 2021
SME Brexit Support Fund
Businesses established in the UK for at least 12 months can apply for up to £2,000 in total through two types of grants to help with training or professional advice. Apply online here.
Deadline: 30 June 2021
You can find further details of the funding calls on the Government website
Funding calls as part of the Net Zero innovation Portfolio (see The Green Recovery above)