For over thirty years, SCI has supported and recognised the excellence of early career scientists, by aiding their studies in the form of an SCI Scholarship.
Since 1985 around 74 scholarships have been awarded which have not only given the recipients financial assistance, but have enabled them to broaden their network, and strengthen their skills and knowledge. SCI Scholars receive access to publishing and mentoring opportunities and are given a platform to present their work amongst esteemed scientists and industrialists, raising their profile within the scientific community.
In the past ten years alone, SCI has donated over £115,000 of its charitable funds to SCI Scholars and the scientists of the future.
We are delighted to announce that Joe Oddy, from the Department of Plant Science at Rothamstead Research, has been awarded an SCI Scholarship of £5,000 over two years to support his PhD project: Developing new ways to reduce the amount of asparagine in wheat to improve its nutritional quality.
In addition to the scholarship, Joe will benefit from publishing opportunities, access to a high-calibre network to help launch his career, and opportunities to present his work and raise his profile within the scientific community.
SCI Scholarships are prestigious and well respected by the industry. The SCI Scholars Fund was established in 1920 by the requests of Rudolph Messel and John Gray, both former presidents and founding members of SCI. SCI believes in nurturing the scientists of the future. Each year, SCI provides scholarships and bursaries to early career scientists including opportunities to attend or present at an international conference.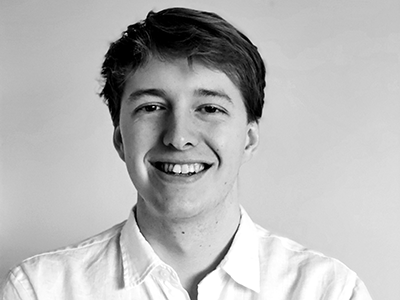 Here Joe tells us about his work:
'In my PhD I am developing new ways to reduce the amount of asparagine in wheat grain to improve its nutritional quality. Asparagine, an amino acid, is the main precursor to a processing contaminant called acrylamide in wheat flour, and we need to reduce our dietary intake of acrylamide to reduce the health risks associated with it. The reduction of asparagine in wheat grain can help to achieve this, so I am developing new genetic and agronomic knowledge for this purpose with my supervisors at Rothamstead Research, Mondelēz International and the University of Reading.
'Before my PhD, I studied Biological Sciences at Imperial College, but only after spending a placement year at the Institute of Cancer Research did I begin to understand what scientific career options existed and that I enjoyed the process of research. During my final year, I developed an interest in plant biology and biotechnology and eventually ended up doing my final project at the Royal Botanic Gardens, Kew. I was fortunate to get a prize for my efforts in plant science at the end of my studies, and continued to work at Kew Gardens for a few months until my PhD started.
'So far, my research has exposed me to a variety of fields in which to learn and develop new skills, which is one of the most rewarding parts of the project for me. A lot of my work has involved collaborating with other companies and institutions, which has created many opportunities to learn new skills as well. Working with others in different sectors and fields in SCI's Agrifood Career and Agrisciences committees, has enabled me to make the most of these experiences, so I am excited to learn and contribute more at SCI.'
Joe Oddy, Rothamstead Research - Department of Plant Science

Related Links: