Your weekly digest of policy news, funding competitions, and calls for evidence.
What's been in the news?
Covid-19 round up
The following is a round up of Covid-19 news over the last two weeks.
The European Commission is launching a new authority known as the 'Health Emergency Preparedness and Response Authority' (HERA). It will provide intelligence to anticipate potential health threats and will ensure the development, production and deployment of the necessary medical equipment, treatments or vaccines that, during the Covid-19 pandemic, were in short supply.
In other news, the UK Health Secretary has urged the G20 to safeguard volunteers who took part in clinical trials during the development of the Covid-19 vaccine. Many vaccines do not have recognised certification overseas and so the UK government is now committed to ensuring safe travel overseas for clinical trial participants in the UK and beyond.
In similar news, the G20 Health Ministers have agreed to back the UK's ambition to for fast access to healthcare in global health crises. The efforts will include a focus on increasing vaccine confidence and tackling antimicrobial resistance.
Finally, innovation in Artificial Intelligence (AI) is leading to improved systems for the NHS. New technology, backed by £36 million in Health and Social care will help the NHS to improve waiting lists and treat around 30% more patients who need care by 2023 to 2024.
Health and Social Care Secretary Sajid Javid said: 'We are going to harness the latest technology and innovative new ways of working, such as surgical hubs to deliver the millions more appointments, treatments and surgeries that are needed over the coming months and years to tackle waiting lists.'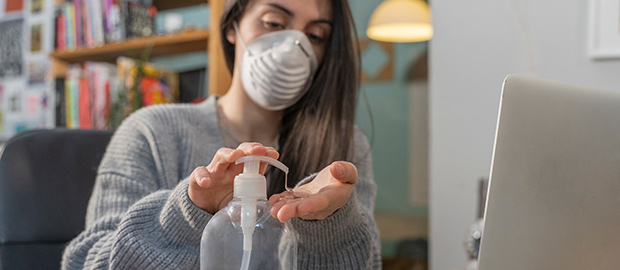 Climate change and sustainability round up
The following is a roundup of climate and sustainability news over the last two weeks.
A new plastics pact has been launched between the UK and India, it is supported by UKRI and WRAP, and endorsed by the British High Commission in India. Twenty seven businesses (including FMCGs) have committed to the pact as founding members, and include Mondelez India Foods Private Ltd and Coca Cola India Pvt. Ltd. The pact aims to tackle the single-use plastic issue and will develop a national framework for a circular economy.
At the recent G20 Health Ministers' meeting held in Italy, in reference to the triple planetary crisis, it was emphasised that building back greener from the pandemic is important not just for the planet, but for the people and for the reduced burden on healthcare systems.
In similar news, the international Renewable Energy Agency (IRENA) and the Hydrogen Council have signed a partnership to advance hydrogen as an energy system to contribute to global net zero goals. Daryl Wilson, Executive Director of the Hydrogen Council, said: 'We are united by a shared vision for hydrogen as the enabler for faster and greater integration of renewable capacity, as well as greater cost-efficiency and optimisation at energy system level.'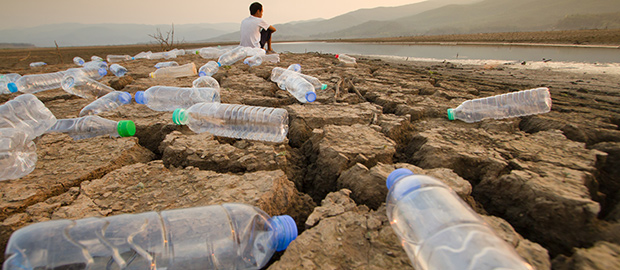 Funding for next generation of UK scientists
The following news is a round up of recent funding announcements for science and innovation projects.
The UK government has backed the next generation of scientists with £113 million as part of the Future Leaders Fellowships to boost the development of innovation projects that tackle global challenges from climate change to chronic disease. Among the innovators is Dr Dimitrios Kanoulas at UCL who is leading the RoboHike project – a 4-legged robot to navigate rough terrain to be used in construction and agriculture industry to provide services as well as other uses in emergencies such as natural disasters.
In similar news, UKRI is supporting 5 new research projects as part of the 'pushing the frontiers' pilot scheme. With up to £2 million per award, early-career researchers who will lead the projects will be able to conduct high-risk, high-reward research.
SCI's own Bright SCIdea Challenge is back for 2022 and applications are being accepted until December 2021. Students studying science subjects are eligible to apply with a chance to win a £5,000 cash prize. Students can register their team here.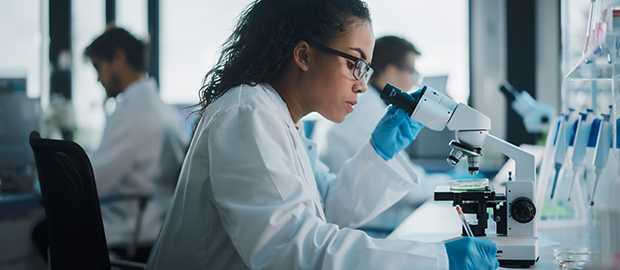 Digital Regulation
The House of Lords Communications and Digital Committee is to hold an inquiry into the work of digital regulators. The committee will investigate the effectiveness of digital regulation and is seeking response to a series of questions in this area.
Deadline: 22 October 2021
UK trade negotiations
Submissions are welcomed on UK trade negotiations with the EU including views on the objectives of the Department for International Trade for Free Trade Agreement negotiations.
Deadline: 31 December 2021
Further information can be found here.

Horizon Europe
To find more on eligibility for Horizon Europe funding for your sector, you can view the national contact points here and European Funding and Tenders can be searched here.
Further information on the UK's association to Horizon Europe can be found here.
Further information on the SME and start-up fund can be found here.
APC 19: Developing automotive technologies and growing capability
UK businesses can apply for a share of £25 million for late-stage R&D projects to accelerate a net-zero automotive future in the UK. Projects must last between 18 and 42 months and have a total eligible cost between £5 million and £40 million.
Deadline: 6 October 2021
Women in Innovation Awards 2021/22
Women with innovative ideas and who will inspire others can apply for a £50,000 grant and bespoke business support. Projects must start on 1 April 2022 and last for one year.
Deadline: 13 October 2021
Growing Kent and Medway: Collaborative Research and Development
UK registered businesses can apply for a share of up to £2 million for innovation in the horticultural food supply chain. Projects must be undertaken in Kent and Medway area and last between 12 and 30 months.
Deadline: 20 October 2021
Future flight challenge phase 3: strand 2
UK businesses can apply for up to £65 million to develop integrated aviation systems and new vehicle technologies. The funding from the Industrial Strategy Challenge Fund and eligible projects must cost between £500,000 and £4 million.
Deadline: 3 November 2021
Healthy Ageing Challenge – Designed for Ageing
UK businesses can apply for a share of up to £14.4 million for service-led innovations to support healthy ageing. Project costs must be between £500,000 and £2 million and must last between 6 and 24 months.
Deadline: 17 November 2021
EUREKA GlobalStars Taiwan digital industrial collaborations
UK businesses can apply for funding through Innovate UK for collaborative R&D projects focused on industrial research. Grants are available for a total of up to £300,000 for each project which must last between 3 and 24 months and start by 1 August 2022.
Deadline: 15 December 2021
You can find further details of the funding calls on the Government website.