Your weekly digest of policy news, funding competitions, and calls for evidence.
What's been in the news?
Canadian Government funding
The following is a roundup of funding and support from the Canadian Government to innovative projects.
The Canadian Government is backing a number of initiatives to support research and development in areas from crop-related projects to those which contribute to public health.
It has been reported that the Canadian Minister of Agriculture and Agri-Food, Marie-Claude Bibeau, and Saskatchewan Agriculture Minister David Marit announced a total of CAN$9.1 million of funding for agricultural projects including researching innovative ways to mitigate root rot in peas.
Marie-Claude Bibeau said: 'Together with the Government of Saskatchewan, our federal Government is committed to investing in science and innovation through critical initiatives like the Agriculture Development Fund. Investing in science is essential to give our farmers the tools they need to realize our vision of a sustainable agriculture sector in Canada.'
In similar news, the Minister of Innovation, Science and industry, the Honourable François-Philippe Champagne, has committed to supporting more than 5,500 researchers with investment costs of over CAN$550 million towards initiatives such as New Frontiers in Research Fund (NFRF) Transformation stream, the Canada Research Chairs program. Universities receiving the funding include the University of Alberta, Queen's University, the University of British Columbia and McGill University.
Finally, CAN$10 million of funding has been awarded to increase public health research capacity in Canada via a partnership between the Canadian Institutes of Health Research and the Public Health Agency of Canada. A large portion of the funding will be directed towards appointing new applied public health chairs to carry out research programs. Areas of research include infectious diseases, urban and environmental health and disease prevention.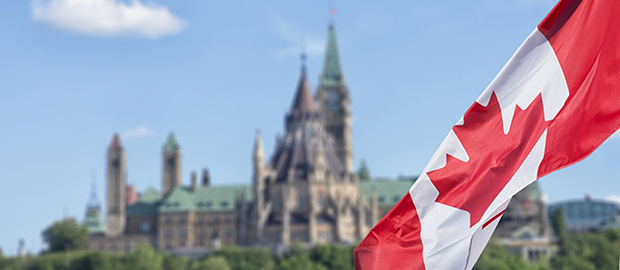 European Innovation Council projects
The following is a roundup of news on the European Innovation Council (EIC)'s recent announcements of projects and funding.
Following a recent EIC Transition calls for proposals, 42 projects have been selected to receive a total of $99 million in EU funding. The scheme supports single entities including SMEs and research teams, as well as groups of collaborators; such as partners from up to 5 countries. Of the 42 projects, 4 were selected under the Energy harvesting and storage technologies challenge.
In similar news, project GALACTICA, which helps SMEs to improve advanced manufacturing to contribute to resilient and green digital aerospace and textile value chains, has launched a second call for proposals. This second call, launched on the 18 January, is backed by €1.64 million in funding for a round 34 projects, involving 46 SMEs. The Deadline for submitting proposals is the 30 March.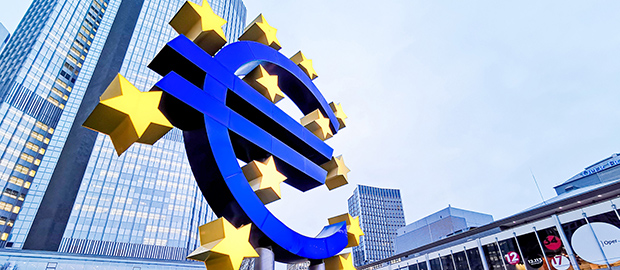 Editorial image credit: ilolab/Shutterstock
Britishvolt Gigafactory receives UK Government backing
The UK battery company, Britishvolt has received an 'in principle offer' of funding from the UK Government through the Automotive Transformation Fund (ATF) for a planned Gigafactory build in Blyth, Northumberland. The factory is set to produce enough batteries for over 300,000 electric vehicles yearly. Private sector investment will also support the project, allowing 3,000 direct highly-skilled jobs and 5,000 indirectly across the supply chain.
Kwasi Kwarteng Business Secretary, said: 'Today's news is a major boost for Britain and a resounding vote of confidence in the North East economy. Britishvolt's planned gigafactory will not only enable the UK to fully capture the benefits of a booming electric vehicle market, but will bring thousands of highly-skilled, well-paid jobs to the North East.'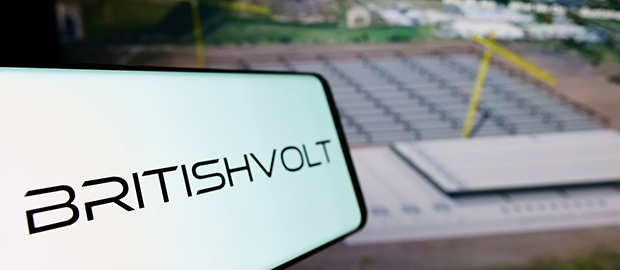 Editorial image credit: T. Schneider/Shutterstock

UK trade negotiations
Submissions are welcomed on UK trade negotiations with the EU including views on the objectives of the Department for International Trade for Free Trade Agreement negotiations.
Deadline: Open for submissions
Trade and the environment
The International Trade Committee is seeking evidence around how well the free trade agenda and environmental policies are aligned.
Deadline: 28 February 2022
Hydrogen and carbon capture in Scotland
The Scottish Affairs committee is seeking views on the UK Hydrogen Strategy and what should be the focus of the UK Government to ensure the Scottish industry is a world leader in green hydrogen for domestic use and export.
Deadline: 1 March 2022
Further information can be found on the UK Parliament website.

Horizon Europe
To find more on eligibility for Horizon Europe funding for your sector, you can view the national contact points on the Government website as well as search for the European Funding and Tenders. Further information on the UK's association to Horizon Europe is available in the UK participation in Horizon Europe document.
Further information on the SME and start-up fund can be found on the European Commission website.
SBRI – Climate and Environmental Risk Analytics for Resilient Finance: Phase 1
Organisations can apply for a share of up to £1.5 million to develop solutions that integrate climate and environmental factors in the financial services industry. Projects must start by 1 June 2022 and last up to 3 months.
Deadline: 16 February 2022
Cyber security academic start-up accelerator programme 2022-23: phase 1
Individuals based in a UK academic institution can apply for a share of up to £800,000 to join the cyber security academic start-up accelerator programme (CyberASAP). Projects must have a total eligible cost for the two stages up to £32,000.
Deadline: 2 March 2022
APC 20: Developing automotive technologies and growing capability towards net zero
UK registered businesses can apply for a share of £25 million for projects that help accelerate the UK towards a net zero automotive future. Projects must last between 18 and 42 months and start by 1 September 2022.
Deadline: 2 March 2022
Automotive Transformation Fund Feasibility Studies: Round 3
Organisations can apply for a grant share of up to £10 million for business case feasibility studies to support scale up of the UK's zero emission automotive supply chain. Eligible project costs can be up to £1 million.
Deadline: 9 March 2022
GALACTICA Call for proposals
A second call for proposals is now open for a share of €1.64 million of funding to attract and support the best cross-sectoral projects in textiles, aerospace and advancing manufacturing. SMEs and start ups can apply for Orbital or Pioneer projects. Projects must be 4-6 months long.
More information on this call can be found on the GALACTICA project page.
Deadline: 30 March 2022
UK-Singapore Collaborative R&D
UK registered businesses can apply for a share of up to £3 million for developing innovative proposals with Singapore. Projects must start by September 2022 and last between 24 and 36 months.
Deadline: 20 April 2022
You can find further details of the funding calls on the Government website.