First piloted in 2021, SCI launched a new Scholarship Scheme, the SCI Sydney Andrew Scholarships, to support 10 PhD students studying subjects in emerging areas of agriculture and the chemical industry.
We are delighted to announce that Chris Cook, from Lancaster University, has been awarded an SCI Sydney Andrew Scholarship of £3,000 to support his PhD project, "Development of Plasma Polymer Coatings for Extending the Life of Battery Electrodes".
Dr Sydney Andrew, a brilliant industrial chemical engineer who exemplified the SCI mission of encouraging the application of chemical and related sciences for public benefit, died in November 2011. A life member of SCI, Dr Andrew was awarded the Society's Medal and have a lecture on 'Neglected Science: a view from industry'. He bequeathed a substantial share of his estate to SCI for the support of scientific innovation on the theme of neglected science. These are areas of science which, though of importance in agriculture and the chemical industry, receive scant attention from academic research, and for academic research into Neglected Science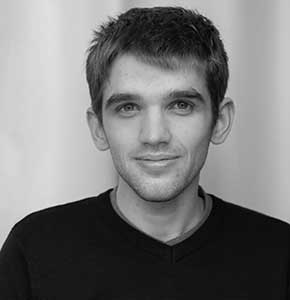 Here Chris tells us about his work:
'I completed my undergraduate degree at Lancaster university, with my final year project focusing on the preparation and characterisation of nanometre-thick coatings using plasma polymerisation. During my degree I also completed a Royal Society of Chemistry summer research project investigating the structure of metal-organic framework materials using solid-state nuclear magnetic resonance spectroscopy (NMR).
'My PhD project is funded by the Faraday Institution and focusses on creating protective coatings for high-voltage battery cathode materials. High voltage materials are extremely desirable for electric vehicles, as they lead to cells with high energy densities and therefore long ranges. However, they are particularly prone to degradation reactions which reduce battery performance. My project involves capitalising on the tuneable nature of plasma polymer coatings as a way of suppressing these reactions while still allowing the desired battery chemistry to take place.
'It is hoped that suppressing these side reactions will not only lead to increased range, but also increased overall battery lifetimes. These are key challenges that need to be addressed in order to facilitate the widespread adoption of electric vehicles and therefore this work stands to have wide ranging impacts throughout society.
'I feel very privileged to have been awarded the Sydney Andrew scholarship. The coatings of interest are extremely thin and therefore difficult to characterise. This scholarship will enable me to study these with hyperpolarised NMR at a unique-in-the-UK facility. Not only will this provide detailed structural information but it will also give me experience in a cutting-edge technique.
'Furthermore, the networking opportunities gained by being a part of the SCI will allow me to gain an understanding of how to move my research towards real-world industrial applications.'
Chris Cook
PhD student
Lancaster University
Related Links