'An uplift in AI capabilities will also be needed across all scientific disciplines over the coming decades…'
Australia's national science agency, CSIRO, has released what is said to be the world's first report analysing the impact of AI on scientific discovery. It finds that scientists are adopting the technology at an 'unprecedented rate.' CSIRO says the report: AI4Science, 'draws on insights from millions of scientific papers published over 60 years, to form a picture of how AI is being used across scientific fields and identifies the key issues ahead for the innovation sector.'

AI can accelerate scientific discovery and innovation.
The 68-page document finds that in 1960, a decade after Alan Turing's paper asked 'can machines think?', only 14% of the 333 research fields studied were publishing information on AI. By 1972, that number had reached more than 50%. Today, the report indicates that there is evidence of AI adoption in 98% of research fields. The areas seeing the largest increases over the last five years include engineering and neuroscience. Health professionals are said to be among the 'most prolific adopters.'
The report asserts that the rapid increase in the uptake of AI is being accompanied by a rise in public and private sector R&D investment, with more than 700 AI policy and strategy initiatives developed across 60 international jurisdictions since 2017.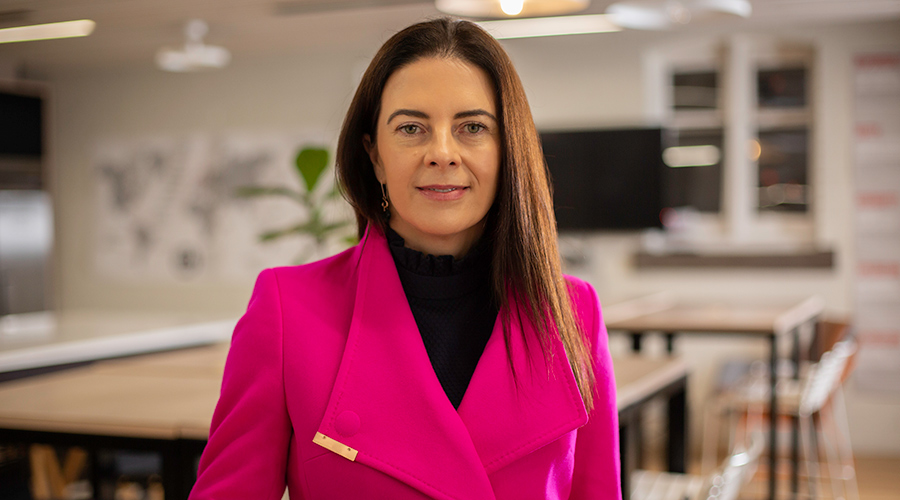 CSIRO Chief Scientist, Professor Bronwyn Fox.
'AI is no longer just the domain of computer scientists or mathematicians,' said CSIRO Chief Scientist, Professor Bronwyn Fox. 'It is now a significant enabling force across all fields of science.' Fox added: 'The development of trusted, responsible and ethical AI solutions will be increasingly important globally, and because we have moved quickly to build deep expertise in the field, Australia has a unique opportunity to lead in this area.'
CSIRO notes that in Australia AI is helping to detect disease, predict bushfires and manage the large amount of data it is gathering about the universe.
The report identifies a number of key trends and issues in AI, including the move to get better data rather than big data; increased training; and delivering increasingly ethical AI. 'An uplift in AI capabilities will also be needed across all scientific disciplines over the coming decades, and it will be vital that we lift workforce diversity at the same time.' Fox added.