Your weekly digest of policy news, funding competitions, and calls for evidence.
What's been in the news?
COP President sets out priorities for the year
COP President, Alok Sharma, has used a Chatham House event to set out 'four key priorities' for the UK Presidency ahead of COP27 which will be held in Sharm-el-Sheikh, Egypt, 7 - 18 November 2022. 'My absolute focus for the UK Presidency year is delivery.' Sharma said.
The key priorities include ensuring that 'Countries reduce emissions, as promised, and go further to keep 1.5 alive,' Sharma said, adding: 'It means urging all governments to honour the Glasgow Climate Pact and revisit and strengthen their 2030 emissions reductions targets as necessary.' Highlighting the industrialised nations Sharma said; 'The G20 is my personal responsibility here; given that they are responsible for 80 percent of global emissions.'
The other priorities for the Presidency are the progression of work on adaptation and loss and damage, delivery of finance to support these efforts, and finally to 'push for further action across critical sectors, such as coal, cars and ending deforestation.'
Urging countries to act Sharma said; '…We will work with partners to turn promises into clear delivery plans: through the Energy Transition Council, the Zero Emissions Vehicle Transition Council, the FACT [Forest Agriculture and Commodity Trade] Dialogue, and the Breakthrough Agenda. In all of this we will work hand-in-hand with our COP27 Partner Egypt and support the holder of COP28, the UAE…'
For more information on this topic, read the full article on our website.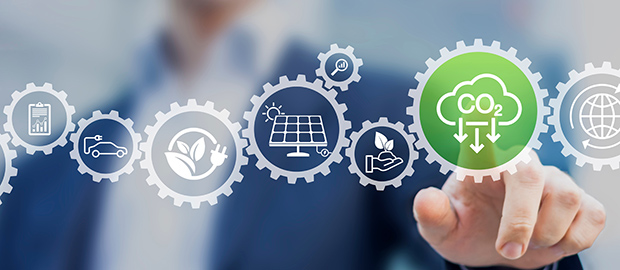 BEIS collaboration for UK academic briefings
The Department of Business, Energy and Industrial Strategy (BEIS) is collaborating with the Open Innovation Team (OIT) and UK Research and Innovation (UKRI) to host a series of events to brief UK academics on energy policy. There will be three briefings which take place between February and April this year covering topics such as net zero buildings, UK energy security and energy storage for supporting renewable energies in the UK.
The briefings are also part of a longer-term goal to improve the collaboration between academics and officials.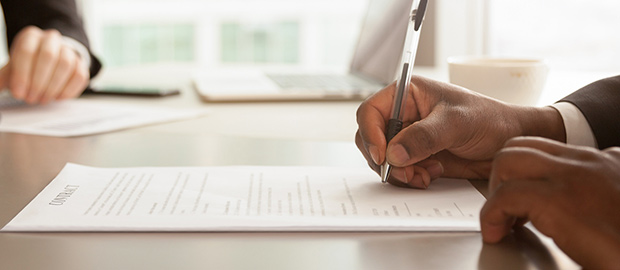 Agriculture challenges addressed in partnership
Stakeholders across the UK are set to collaborate on a new partnership known as the UK Agriculture Partnership (UKAP) which aims to tackle challenges faced in the agriculture sector with a joined up approach. The first meeting of the consortia took place last week, focusing on water quality, and will be followed by other discussions including the role of science and agri-tech in supporting food production and reducing carbon emissions.
This partnership will also play a key part in bringing together academics and other agri-tech centres across the UK to share new innovative research and best practice.
Environment Secretary, George Eustice, said: 'I am launching the UK Agriculture Partnership to share UK-wide best practice, ideas and innovation – and to tackle some of the common challenges we face, from enriching our soils and reducing the environmental impacts of agriculture, to how best use technology and science to boost our food production ambitions.'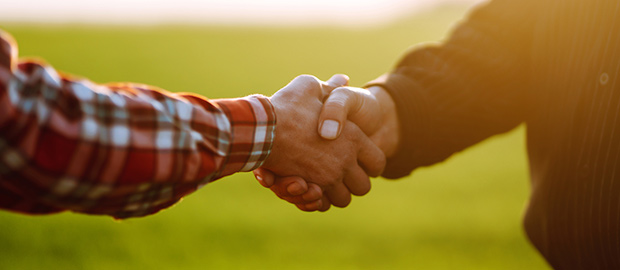 UK trade negotiations
Submissions are welcomed on UK trade negotiations with the EU including views on the objectives of the Department for International Trade for Free Trade Agreement negotiations.
Deadline: Open for submissions
Trade and the environment
The International Trade Committee is seeking evidence around how well the free trade agenda and environmental policies are aligned.
Deadline: 28 February 2022
Hydrogen and carbon capture in Scotland
The Scottish Affairs committee is seeking views on the UK Hydrogen Strategy and what should be the focus of the UK Government to ensure the Scottish industry is a world leader in green hydrogen for domestic use and export.
Deadline: 1 March 2022
Further information can be found on the UK Parliament website.

Horizon Europe
To find more on eligibility for Horizon Europe funding for your sector, you can view the national contact points on the Government website as well as search for the European Funding and Tenders. Further information on the UK's association to Horizon Europe is available in the UK participation in Horizon Europe document.
Further information on the SME and start-up fund can be found on the European Commission website.
Cyber security academic start-up accelerator programme 2022-23: phase 1
Individuals based in a UK academic institution can apply for a share of up to £800,000 to join the cyber security academic start-up accelerator programme (CyberASAP). Projects must have a total eligible cost for the two stages up to £32,000.
Deadline: 2 March 2022
APC 20: Developing automotive technologies and growing capability towards net zero
UK registered businesses can apply for a share of £25 million for projects that help accelerate the UK towards a net zero automotive future. Projects must last between 18 and 42 months and start by 1 September 2022.
Deadline: 2 March 2022
Automotive Transformation Fund Feasibility Studies: Round 3
Organisations can apply for a grant share of up to £10 million for business case feasibility studies to support scale up of the UK's zero emission automotive supply chain. Eligible project costs can be up to £1 million.
Deadline: 9 March 2022
SBRI Competition – Open Digital Solutions for Net Zero Energy
Organisations can apply for a share of £1.2 million for projects that aim to create solutions for decarbonising energy in the UK. Projects can last up to 9 months with each contract receiving up to £300,000.
Deadline: 9 March 2022
GALACTICA Call for proposals
A second call for proposals is now open for a share of €1.64 million of funding to attract and support the best cross-sectoral projects in textiles, aerospace and advanced manufacturing. SMEs and start ups can apply for Orbital or Pioneer projects. Projects must be 4-6 months long.
More information on this call can be found on the GALACTICA project page.
Deadline: 30 March 2022
UK-Singapore Collaborative R&D
UK registered businesses can apply for a share of up to £3 million for developing innovative proposals with Singapore. Projects must start by September 2022 and last between 24 and 36 months.
Deadline: 20 April 2022
You can find further details of the funding calls on the Government website