Your weekly digest of policy news, funding competitions, and calls for evidence.
What's been in the news?
Canada invests for sustainable farming
Sixty projects have been approved to receive a total of CAN$17.9 million under Canada's Agricultural Clean Technology (ACT) Program which is part of the Government's climate plan 'A Healthy Environment and a Healthy Economy'. Climate Change is an increasing challenge for the agricultural sector and farmers and agri-businesses under the ACT Program funding will be able to advance their clean technologies.
The three areas covered by these projects are: green energy and energy efficiency, precision agriculture and the bioeconomy.
The Honourable Marie-Claude Bibeau, Minister of Agriculture and Agri-Food said: 'The Government of Canada is working together with agricultural producers to reduce greenhouse gas emissions. The program helps them acquire more energy-efficient equipment and adopt innovative solutions to make their practices more sustainable. These investments build resilience to climate change and meet consumer expectations.'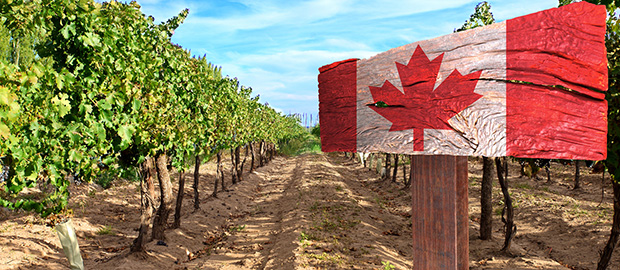 JLR electric vehicle plans backed with funding
The UK Government has backed Jaguar Land Rover (JLR) with a £500 million Export Development Guarantee to support battery electric vehicle research, development and exports. The loan will support one of the UK's largest manufacturers and major employers across the country to invest about £2.5 billion a year to increase the number of Battery Electric Vehicles.
Anne-Marie Trevelyan, Secretary of State for International Trade said: 'We are backing our ambitious net zero plans with more concrete action. We want our carmakers to accelerate the production of electric vehicles in the UK.'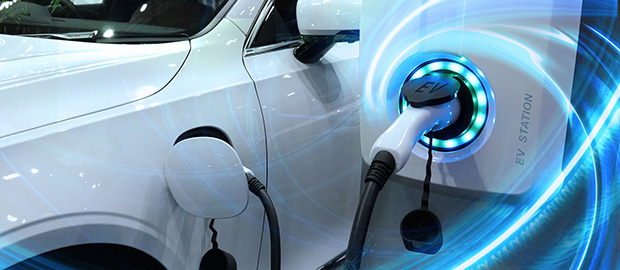 Sustainable space innovations
The following is a roundup of policy and innovation news in the space sector.
With orbiting debris and the consequent congestion being an ongoing issue in space sector, the UK Space Agency is funding £1.7 million for new sustainable projects in space operations to help combat the challenge. Thirteen projects will help track and remove dangerous debris using an AI-based tool.
Science Minister George Freeman said: 'As our reliance on satellites for everyday activity grows, and the UK becomes a leading hub of small satellite design, manufacturing and launch this year via Virgin Orbit in Cornwall, this debris now poses a serious threat to our £16 billion space sector.'
In similar news, the UK Space Agency is are also providing a share of £50,000 for young scientists and innovators who can offer greener and cleaner solutions for a more sustainable future as part of the SatelLife Competition. Ideas must use data collected from space to benefit society and support transitions to net zero as well as improving healthcare services. This is the fifth year that the competition has been run , previous winning ideas include drones to carry medical supplies, and a satellite app to track abandoned and polluting shopping trolleys.
British ESA astronaut Tim Peake said: 'It has been amazing to see so many people inspired by my mission to the International Space Station and I hope that when satellites launch from the UK, it will help to show young people that there are all sorts of jobs in the space sector, including developing new applications for the data we get from space.'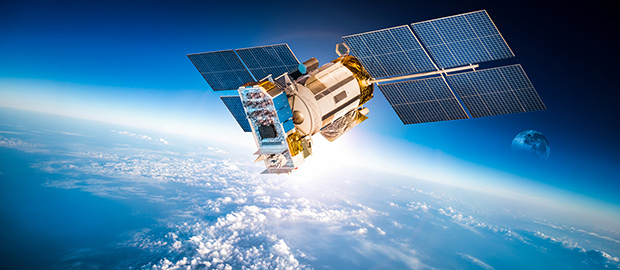 UK trade negotiations
Submissions are welcomed on UK trade negotiations with the EU including views on the objectives of the Department for International Trade for Free Trade Agreement negotiations.
Deadline: Open for submissions
Trade and the environment
The International Trade Committee is seeking evidence around how well the free trade agenda and environmental policies are aligned.
Deadline: 28 February 2022
Hydrogen and carbon capture in Scotland
The Scottish Affairs committee is seeking views on the UK Hydrogen Strategy and what should be the focus of the UK Government to ensure the Scottish industry is a world leader in green hydrogen for domestic use and export.
Deadline: 1 March 2022
Further information can be found on the UK Parliament website.

Horizon Europe
To find more on eligibility for Horizon Europe funding for your sector, you can view the national contact points on the Government website as well as search for the European Funding and Tenders. Further information on the UK's association to Horizon Europe is available in the UK participation in Horizon Europe document.
Further information on the SME and start-up fund can be found on the European Commission website.
Cyber security academic start-up accelerator programme 2022-23: phase 1
Individuals based in a UK academic institution can apply for a share of up to £800,000 to join the cyber security academic start-up accelerator programme (CyberASAP). Projects must have a total eligible cost for the two stages up to £32,000.
Deadline: 2 March 2022
APC 20: Developing automotive technologies and growing capability towards net zero
UK registered businesses can apply for a share of £25 million for projects that help accelerate the UK towards a net zero automotive future. Projects must last between 18 and 42 months and start by 1 September 2022.
Deadline: 2 March 2022
Automotive Transformation Fund Feasibility Studies: Round 3
Organisations can apply for a grant share of up to £10 million for business case feasibility studies to support scale up of the UK's zero emission automotive supply chain. Eligible project costs can be up to £1 million.
Deadline: 9 March 2022
SBRI Competition – Open Digital Solutions for Net Zero Energy
Organisations can apply for a share of £1.2 million for projects that aim to create solutions for decarbonising energy in the UK. Projects can last up to 9 months with each contract receiving up to £300,000.
Deadline: 9 March 2022
GALACTICA Call for proposals
A second call for proposals is now open for a share of €1.64 million of funding to attract and support the best cross-sectoral projects in textiles, aerospace and advanced manufacturing. SMEs and start ups can apply for Orbital or Pioneer projects. Projects must be 4-6 months long.
More information on this call can be found on the GALACTICA project page.
Deadline: 30 March 2022
UK-Singapore Collaborative R&D
UK registered businesses can apply for a share of up to £3 million for developing innovative proposals with Singapore. Projects must start by September 2022 and last between 24 and 36 months.
Deadline: 20 April 2022
You can find further details of the funding calls on the Government website