Your weekly digest of policy news, funding competitions, and calls for evidence.
What's been in the news?
Celebrating female scientists in the Middle East and North Africa
Last week, on 11 February 2022, United Nations held its 7th International Day of Women and Girls in Science. This year's observance aims to recognise the role of women and girls in science as agents of change, including accelerating progress towards achieving the Sustainable Development Goal of Clean Water and Sanitation. The theme for this year is 'Equity, Diversity and Inclusion: Water Unites Us.'
Marking the day, Fondation L'Oréal and UNESCO hosted the first For Women in Science Young Talents Awards Ceremony for MENA. The event, which was held in Dubai, recognised 14 Arab female scientists from the MENA region. Their work covered research in the fields of life and environmental sciences, physical sciences, mathematics and computer sciences.
Commenting, Her Excellency Sarah bint Yousif Al Amiri, UAE Minister of State for Advanced Technology said; 'The 14 exceptional scientists being honoured at this year's event, the first to be held in our region, are drawn from a wide array of disciplines…This is a reflection of both the breadth of talent in the Middle East and the increasing opportunities for women here to apply it. As we move to a knowledge-based economy, a world where science and technology are increasingly front and centre, it is essential the whole of humanity is able to play a role in shaping it.'
For more information on this topic, read the full article on our website.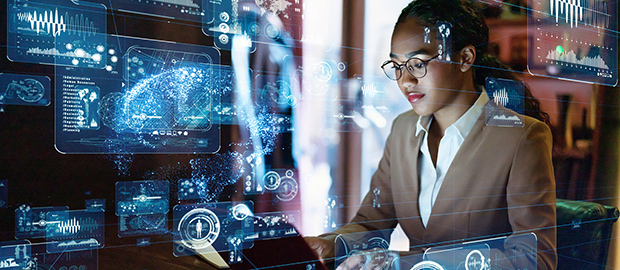 SCI's Head of Innovation and the importance of battery recycling
The following is a round up of news around electric vehicle batteries.
Members of the European Parliament (MEPs) of the Environment, Public Health and Food Safety Committee (ENVI) have voted in favour of adopting its position on proposed rules to govern the full product lifecycle of batteries. Consequently, current legislation will be overhauled to consider technological developments and amended provisions including an increased ambition for waste management. Targets include minimum collection rates for batteries for Light Means of Transport (LMT) of 85% by 2030 and they have stated that all waste automotive, industrial and electric vehicle batteries must be collected.
The importance of battery recycling and a collaborative, joined up approach to managing the full life cycle of electric vehicles is supported by SCI and the society's Head of Innovation, David Bott, whose letter was featured recently in the Financial Times. David wrote: 'The Society of Chemical Industry has been for a number of years promoting the building of a supply chain to ensure the materials and minerals necessary to manufacture batteries (where a large fraction of the value lies) are available in the UK'. Looking to the future of sustainability David added: 'There is more to do to ensure a fully sustainable supply chain and SCI is actively working on this.'
For more information on this topic, visit the article in our news section.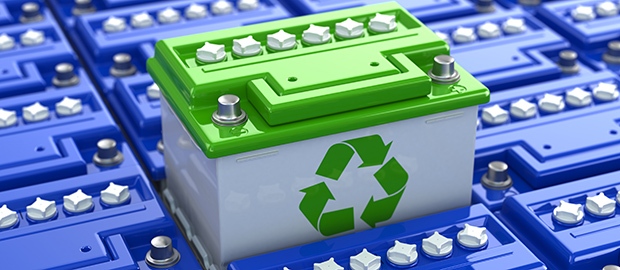 Government and EU backing of technological materials
The following is a roundup of news around technological materials.
The European Commission has set out proposals for its Chips Act, which is aimed at developing a thriving semiconductor ecosystem and a resilient supply chain, to achieve Europe's digital and green transition. From healthcare devices to the automotive industry, there has been a global shortage and this new act will help ensure the EU has the technological capabilities in advanced materials and in turn secure the supply of semiconductors.
In similar news, the UK Government has launched a call for evidence across industry and academia on advanced materials such as those which are included in batteries for electric vehicles and those with novel electrical and superconducting applications. Advanced materials and manufacturing are one of the seven 'technology families' of the UK's Innovation Strategy.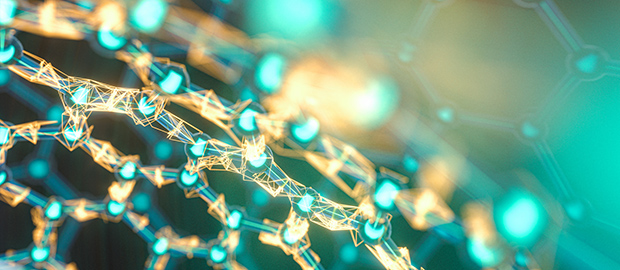 UK trade negotiations
Submissions are welcomed on UK trade negotiations with the EU including views on the objectives of the Department for International Trade for Free Trade Agreement negotiations.
Deadline: Open for submissions
Technological Innovations and Climate Change: Green Steel
The Environmental Audit committee's work on Technological innovations and climate change will be on Green steel and the committee is seeking views on items including technologies that produce 'green steel'
Deadline: 10 March 2022
UK energy supply and investment
The economic affairs committee would like to seek views on how the Government can foster investment to ensure a resilient and affordable energy supply during the transition to net zero.
Deadline: 11 March 2022
Delivering a UK science and technology strategy
The House of Lords Science and Technology Committee is conducting an inquiry into the UK's research and innovation system and whether it can deliver the Government's ambition for the UK to become a 'science superpower'.
Deadline: 25 March 2022
Further information can be found on the UK Parliament website.

Horizon Europe
To find more on eligibility for Horizon Europe funding for your sector, you can view the national contact points on the Government website as well as search for the European Funding and Tenders. Further information on the UK's association to Horizon Europe is available in the UK participation in Horizon Europe document.
Further information on the SME and start-up fund can be found on the European Commission website.
Automotive Transformation Fund Feasibility Studies: Round 3
Organisations can apply for a grant share of up to £10 million for business case feasibility studies to support scale up of the UK's zero emission automotive supply chain. Eligible project costs can be up to £1 million.
Deadline: 9 March 2022
SBRI Competition – Open Digital Solutions for Net Zero Energy
Organisations can apply for a share of £1.2 million for projects that aim to create solutions for decarbonising energy in the UK. Projects can last up to 9 months with each contract receiving up to £300,000.
Deadline: 9 March 2022
GALACTICA Call for proposals
A second call for proposals is now open for a share of €1.64 million of funding to attract and support the best cross-sectoral projects in textiles, aerospace and advanced manufacturing. SMEs and start ups can apply for Orbital or Pioneer projects. Projects must be 4-6 months long.
More information on this call can be found on the GALACTICA project page.
Deadline: 30 March 2022
Innovate UK Smart Grants: January 2022
UK registered organisations can apply for a share of up to £35 million for game-changing R&D innovation that will impact the UK economy. Projects must start by 1 October 2022 and last between 6 and 36 months.
Deadline: 13 April 2022
UK-Singapore Collaborative R&D
UK registered businesses can apply for a share of up to £3 million for developing innovative proposals with Singapore. Projects must start by September 2022 and last between 24 and 36 months.
Deadline: 20 April 2022
You can find further details of the funding calls on the Government website.