Your weekly digest of policy news, funding competitions, and calls for evidence.
What's been in the news?
Energy market supply chain
The UK Chancellor of the Exchequer, Rishi Sunak, has urged the G20 group to cooperate to strengthen the supply chain and energy market resilience as part of the transition to a lower-carbon and more digital economy.
During a Global Health and Economy session last week held under the Indonesian presidency, Sunak said: As we know, high energy prices and disruptions to our global supply chains have caused real challenges in many of our economies… It is critical that we, together, work to promote the resilience of energy markets and supply chains to future shocks while remaining committed to openness.'
He also highlighted that a full global economic recovery would not be possible until "we achieve our immediate priority of getting vaccines from airports to arms".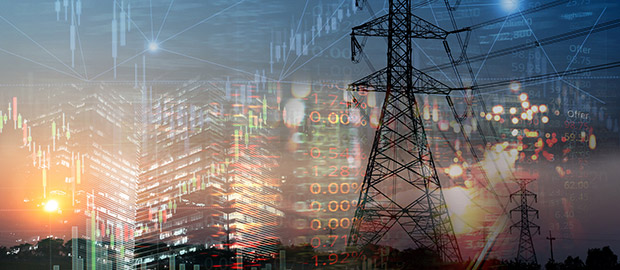 US set to refine legacy waste to secure critical minerals
The US Department of Energy (DoE) is seeking public input on a plan to build a rare earth element facility, which would take mine waste and extract critical minerals for clean energy technologies. It is said that this critical minerals refinery, which is supported by $140 million in funding from the Bipartisan Infrastructure Law, would be the first-of-a-kind.
The DoE is seeking input from a wide range of sources including industry, investors, developers, academia, research laboratories, and communities that could potentially be impacted. The request for information is looking for feedback on factors such as design, construction and operation of a new facility to demonstrate the commercial feasibility of a full-scale rare earth element and critical minerals extraction and separation refinery. The information requested will also be used to help inform a site selection process, with a focus on active community outreach and consultation with historically underrepresented communities.
For more information on this topic, visit our news article.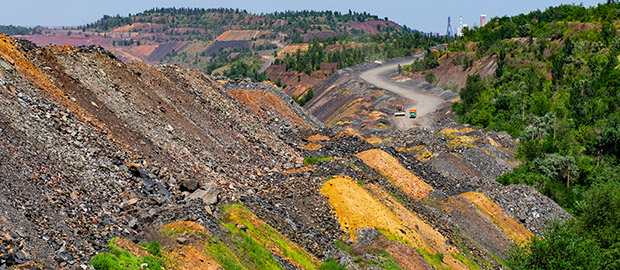 Plastic recycling
The following is a roundup of news around plastics policies.
According to the UN environment programme, 11 Governments have announced they will join the New Plastics Economy Global Commitment. The announcements were made at the One Ocean Summit in Brest, France as part of a common vision for a circular economy for plastics.
Ms Inger Anderson, UNEP Executive Director said: "We will not recycle our way out of the plastic pollution crisis: we need a systemic transformation to achieve the transition to a circular economy," said Ms Inger Andersen, UNEP Executive Director."
In similar news, at the same Summit, a consortium has committed to double the commitment to the Clean Oceans initiative which is dedicated to funding projects which aim to reduce plastic pollution in the oceans. The funding target has been raised to $4 billion by the end of 2025.
Finally, the Canadian Government is increasing its commitment to reduce plastic pollution by looking at plastic life cycles. Last week, the Minister of Environment and Climate change, the Honourable Steven Guilbeault launched a consultation on developing new minimum recycling targets.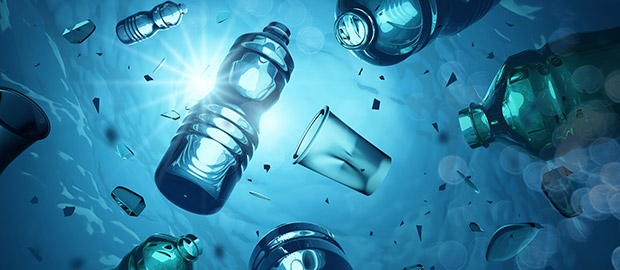 UK trade negotiations
Submissions are welcomed on UK trade negotiations with the EU including views on the objectives of the Department for International Trade for Free Trade Agreement negotiations.
Deadline: Open for submissions
Technological Innovations and Climate Change: Green Steel
The Environmental Audit committee's work on Technological innovations and climate change will be on Green steel and the committee is seeking views on items including technologies that produce 'green steel'
Deadline: 10 March 2022
UK energy supply and investment
The economic affairs committee would like to seek views on how the Government can foster investment to ensure a resilient and affordable energy supply during the transition to net zero.
Deadline: 11 March 2022
Delivering a UK science and technology strategy
The House of Lords Science and Technology Committee is conducting an inquiry into the UK's research and innovation system and whether it can deliver the Government's ambition for the UK to become a 'science superpower'.
Deadline: 25 March 2022
Further information can be found on the UK Parliament website.

Horizon Europe
To find more on eligibility for Horizon Europe funding for your sector, you can view the national contact points on the Government website as well as search for the European Funding and Tenders. Further information on the UK's association to Horizon Europe is available in the UK participation in Horizon Europe document.
Further information on the SME and start-up fund can be found on the European Commission website.
Automotive Transformation Fund Feasibility Studies: Round 3
Organisations can apply for a grant share of up to £10 million for business case feasibility studies to support scale up of the UK's zero emission automotive supply chain. Eligible project costs can be up to £1 million.
Deadline: 9 March 2022
SBRI Competition – Open Digital Solutions for Net Zero Energy
Organisations can apply for a share of £1.2 million for projects that aim to create solutions for decarbonising energy in the UK. Projects can last up to 9 months with each contract receiving up to £300,000.
Deadline: 9 March 2022
GALACTICA Call for proposals
A second call for proposals is now open for a share of €1.64 million of funding to attract and support the best cross-sectoral projects in textiles, aerospace and advanced manufacturing. SMEs and start-ups can apply for Orbital or Pioneer projects. Projects must be 4-6 months long.
More information on this call can be found on the GALACTICA project page.
Deadline: 30 March 2022
Innovate UK Smart Grants: January 2022
UK registered organisations can apply for a share of up to £35 million for game-changing R&D innovation that will impact the UK economy. Projects must start by 1 October 2022 and last between 6 and 36 months.
Deadline: 13 April 2022
UK-Singapore Collaborative R&D
UK registered businesses can apply for a share of up to £3 million for developing innovative proposals with Singapore. Projects must start by September 2022 and last between 24 and 36 months.
Deadline: 20 April 2022
You can find further details of the funding calls on the Government website.