Your weekly digest of policy news, funding competitions, and calls for evidence.
What's been in the news?
SCI award young entrepreneurs at Bright SCIdea 2022
The BrightSCIdea 2022 final, held on the 15 March, made a welcome return to SCI's Headquarters in central London.
As well as being able to hold the event with more than 80 contestants and delegates in attendance, along with those online, the event also marked the first time finalists from outside the UK were able to pitch their ideas. Teams from South America, Asia and Europe were in attendance.
The £5,000 cash prize went to Team CardiaTec, University of Cambridge alumni, with their methodology using AI for cardiovascular drug discovery. With the level of the pitches so high the judges had a lot to think about. The judges considered the novelty of the idea, the strength of the business plan, and the stage of development, as part of their deliberations. The 1st Runner up was awarded to: Happy BioPatch, and 2nd Runner up went to: Unmasked.
We'd like to thank our judges, Robin Harrison: Vice President Technology Platforms Synthomer, Lucinda Bruce-Gardyne: Founder of Genius Foods and Chair of Scotland Food and Drink, Sarah Skerratt: SVP Head of Drug Discovery CHARM Therapeutics and Victor Christou: Partner, Head of Growth YFM Equity Partners as well as our sponsors, Synthomer (Platinum), Johnson Matthey (Gold) and Syngenta, Unilever and EIP (Silver).
More information on this topic can be found in our full event review.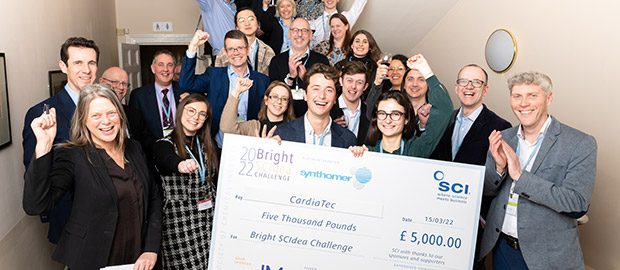 European Parliament votes for circular economy
The following news is a roundup of news from the European Parliament.
Members of the European Parliament (MEPs) have used a debate to stress the need for an overhaul in current battery legislation to take into account technological developments. It was said that batteries must also be safe to replace by consumers and independent operators by 2024 and highlighted that batteries have a crucial role in the transition to a circular and climate-neutral economy.
In similar news, the European Parliament has adopted an EU programme which will accelerate a clean and circular economy through to 2030. The 6 key objectives to be achieved by this point include pursuing zero-pollution, which includes potentially harmful chemicals, and climate change mitigation to attain the 2030 greenhouse gas emission reduction target.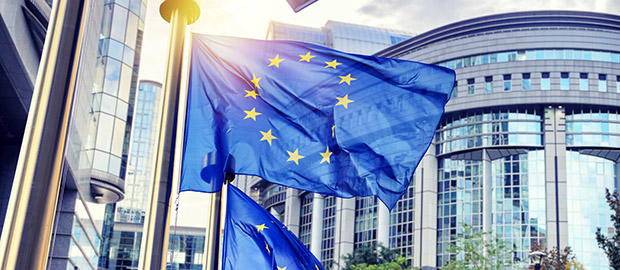 UK Government sets out largest ever R&D budget
The UK Government has confirmed that the R&D budget for 2022-2025 will be £39.8 billion. Said to be the largest investment ever, the finances will be allocated between partner organisations and help deliver the Government's Innovation Strategy and progress the ambition to make the UK a science superpower. The Government said that the investments will contribute to the new cross-government approach on R&D, and help to deliver strategic advantage in science and technology and work alongside industry to leverage private investment.
The UK Government's Department for Business Energy & Industrial Strategy (BEIS) said that the investment includes full funding for EU programmes, with £6.8 billion being allocated to support the UK's association with Horizon Europe, Euratom Research & Training, and Fusion for Energy. UK Research & Innovation (UKRI) will receive £25 billion over the next three years, reaching some £8.8 billion in 2024-2025. In addition, the Space Agency's budget will reach more than £600 million by 2024-2025.
The Government's Business Secretary Kwasi Kwarteng commented: 'For too long R&D spending in the UK has trailed behind our neighbours – and in this country, science and business have existed in separate spheres. I am adamant that this must change.'
More information on this topic can be found in our full article.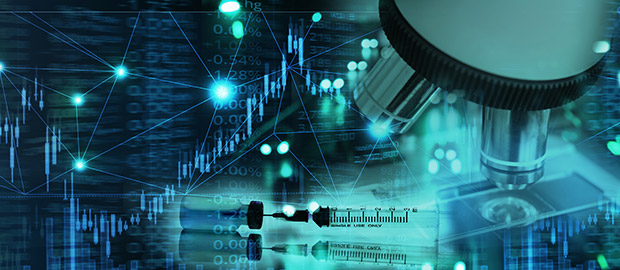 UK trade negotiations
Submissions are welcomed on UK trade negotiations with the EU including views on the objectives of the Department for International Trade for Free Trade Agreement negotiations.
Deadline: Open for submissions
Further information can be found on the UK Parliament website.

Horizon Europe
To find more on eligibility for Horizon Europe funding for your sector, you can view the national contact points on the Government website as well as search for the European Funding and Tenders. Further information on the UK's association to Horizon Europe is available in the UK participation in Horizon Europe document.
Further information on the SME and start-up fund can be found on the European Commission website.
Innovate UK Smart Grants: January 2022
UK registered organisations can apply for a share of up to £35 million for game-changing R&D innovation that will impact the UK economy. Projects must start by 1 October 2022 and last between 6 and 36 months.
Deadline: 13 April 2022
UK-Singapore Collaborative R&D
UK registered businesses can apply for a share of up to £3 million for developing innovative proposals with Singapore. Projects must start by September 2022 and last between 24 and 36 months.
Deadline: 20 April 2022
Driving the Electric Revolution: Building Talent for the Future 2
UK registered organisations can apply for a share of up to £4.5 million for innovative skills, talent and training projects for Power Electronics, Motors and Drives (PEMD). Projects must have a total cost of no more than £50,000 and start by 1 October 2022.
Deadline: 27 April 2022
Biomedical Catalyst 2022 Round 1: Industry-led R&D
UK registered SMEs can apply for up to £15 million to develop innovative solutions to health and healthcare challenges. Total project costs must be between £150 and £4 million.
Deadline: 25 May 2022
Innovation in time resilience, dissemination and application – feasibility
UK registered organisations can apply for up to £4.7 million for business led innovation. Projects must have a total cost between £50,000 and £250,000.
Deadline: 1 June 2022
You can find further details of the funding calls on the Government website.