Your weekly digest of policy news, funding competitions, and calls for evidence.
What's been in the news?
Australia funds research to tackle tough challenges
CSIRO, Australia's National Science Laboratory, is to invest AUS$50 million over the next five years in four new programs to accelerate breakthroughs in 'tough national challenges.'
The four new programmes are: Revolutionary Energy Storage Systems; Permanent Carbon Locking; Immune Resilience; and Advanced Engineering Biology. These programs are part of CSIRO's AUS$200 million Future Science Platforms (FSPs), which are aimed at extending the boundaries of existing research in collaboration with universities and industry.
Dr Adam Best, Interim Director of the Revolutionary Energy Storage Systems FSP said; 'Unlocking the secret to efficient and safe energy storage could see us charge electric vehicles as easily as we now fill our petrol tanks…On a larger scale, it could even be mimicking pumped hydro through new technology and making it more responsive to the needs of the grid.'
For more information on this topic, visit the full article on our news pages.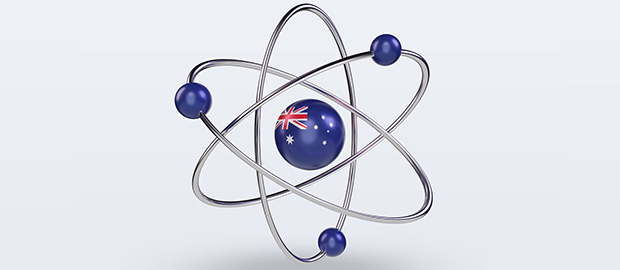 EU invests over €1 billion in cutting edge research
The following is a roundup of news about the European Parliament.
The European commission has recently confirmed that €1.1 billion will be invested into seven large-scale projects, focussing on low carbon innovations.
Executive Vice-President for the European Green Deal, Frans Timmermans said "This is a smart investment into the decarbonisation and resilience of our economy; it boosts European industry's position as global leaders in clean tech, creates local jobs, and helps to accelerate our green transition."
In similar news, the European Innovation Council have also announced that up to €145 million will be awarded to 39 projects across 27 different countries and 214 participants, 50.5% of which are in higher education. The grants are being awarded through the European Innovation Council (EIC).
Strategic areas that the funding will go to include: mid to long term and systems integrated energy storage and DNA-based digital data storage.
Mariya Gabriel, Commissioner for Innovation, Research, Culture, Education and Youth said: "Congratulations to all projects selected under the first EIC Pathfinder Challenges call. With the support of EIC Programme Managers, they will progress together towards common goals and create new opportunities for radical innovation. With the new mechanisms under the EIC, we have the means to support the whole value chain and to transform these innovative technologies into successful companies in Europe."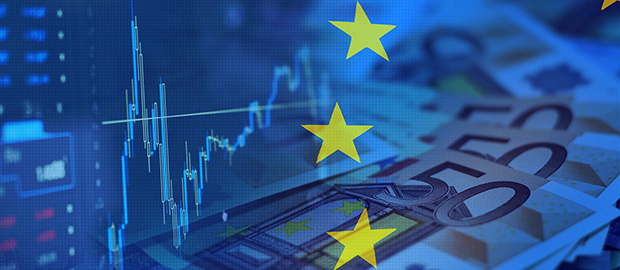 Canada invests in health and wellbeing
The following is a roundup of news around the Canadian Government.
The Canadian Government has recently announced that CAN $31 million will be invested into 13 training programs as part of the Health Research Training Platform (HRTP). This will support early-career researchers in the field of disease and health challenges, boosting their career prospects. Canada's Minister of Mental Health and Addictions, The Honourable Jean-Yves Duclos and the Minister of Health, the Honourable Carolyn Bennett and, announced that the funding would be over 6 years.
The Honourable Jean-Yves Duclos said "In a time when relying on scientific evidence has never been more important, our government recognizes the need to invest in the next generation of qualified health research talent. This new platform will help fill a gap in the career development opportunities available to trainees and early career researchers and will allow Canada to create the scientific knowledge we will need to build a more resilient future."
In similar news, another investment of $92 million in adMare BioInnovations has been agreed, guided by Canada's Biomanufacturing and Life Sciences Strategy. The investment will support research and help take research to market, from the laboratory to commercialised therapies.
Canada's Minister of Innovation, Science and Industry, the Honourable François-Philippe Champagne said: "Today's investment in adMare BioInnovations is another step forward as we continue the work of building back our biomanufacturing sector after a 40-year decline. We know that by investing in Canadian entrepreneurs, researchers, scientists and innovators, Canada will be well prepared for future pandemics and health emergencies. It is through Canadian talent and businesses that we will solve our world's toughest problems and make Canada a hub for life sciences and biomanufacturing."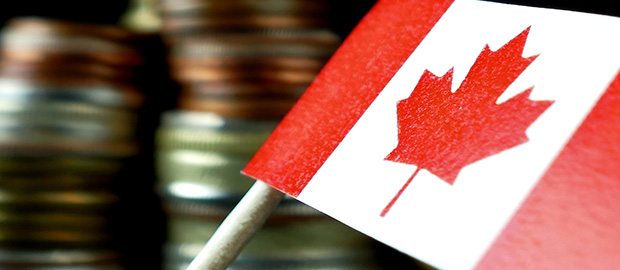 UK trade negotiations
Submissions are welcomed on UK trade negotiations with the EU including views on the objectives of the Department for International Trade for Free Trade Agreement negotiations.
Deadline: Open for submissions
Accelerating the transition from fossil fuels and securing energy supplies
The Environmental Audit Committee (EAC) is seeking views on examining the Government's policies for securing energy supplies and accelerating the transition from fossil fuels.
Deadline: 6 May 2022
Critical national infrastructure and climate adaptation
The National Security Strategy (Joint Committee) is seeking views on the resilience of UK critical national infrastructure (CNI) and climate adaptation.
Deadline: 31 May 2022
Further information can be found on the UK Parliament website.

Horizon Europe
To find more on eligibility for Horizon Europe funding for your sector, you can view the national contact points on the Government website as well as search for the European Funding and Tenders.
Further information on the UK's association to Horizon Europe is available in the UK participation in Horizon Europe document.
Further information on the SME and start-up fund can be found on the European Commission website.
Driving the Electric Revolution: Building Talent for the Future 2
UK registered organisations can apply for a share of up to £4.5 million for innovative skills, talent and training projects for Power Electronics, Motors and Drives (PEMD). Projects must have a total cost of no more than £50,000 and start by 1 October 2022.
Deadline: 27 April 2022
NATEP helping SMEs innovate in aerospace: Spring 2022
UK registered businesses can apply for a share of up to £2.5 million through UKRI, ATI and BEIS to carry out industry led civil aerospace collaborative R&D projects. Total costs must be between £150,000 and £300,000 and last between 12 and 18 months.
Deadline: 18 May 2022
Biomedical Catalyst 2022 Round 1: Industry-led R&D
UK registered SMEs can apply for a share of up to £15 million to develop innovative solutions to health and healthcare challenges. Total project costs must be between £150,000 and £4 million.
Deadline: 25 May 2022
Innovation in time resilience, dissemination and application – feasibility
UK registered organisations can apply for up to £4.7 million for business led innovation. Projects must have a total cost between £50,000 and £250,000.
Deadline: 1 June 2022
Canada-UK Net Zero Value Chains – Transportation
UK registered businesses and Canadian SMEs can apply to collaborate on joint R&D projects that contribute to net zero goals. Projects must start by 1 January 2023 and last between 12 and 24 months. A total of up to £4 million will be invested.
Deadline: 29 June 2022
You can find further details of the funding calls on the Government website