Six months on from COP26, companies and governments are advancing low-carbon projects worldwide. SCI's News Editor, Muriel Cozier, brings you everything you need to know to start your week.
UK Transport Minister Trudy Harrison announced that over £200 million of government funding will be injected into an extensive zero-emission road freight demonstrator programme, at Logistics UK's Future Logistics Conference on 12 May.
Harrison explained, 'Our road freight industry is one of the most efficient in the world and contributes over £13 billion to the UK economy each year. But we must accelerate our journey towards our net zero goals, and we're committed to leading the way globally on non-zero emission road vehicles. Our ambitious plans will continue to ensure food is stocked on the shelves and goods are supplied while eliminating fossil fuels from HGVs and making our freight sector green for good.'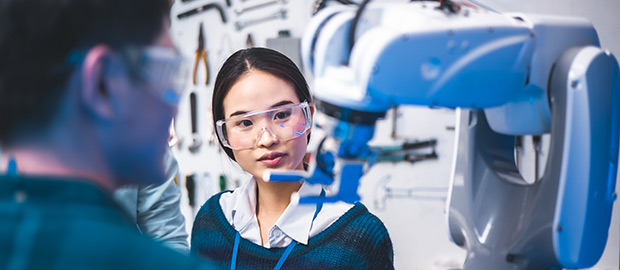 The following day, Transport Secretary Grant Shapps pledged to deliver the first transatlantic flight fuelled purely by environmentally friendly fuel by the end of 2023, with a pioneering test flight to be supported by up to £1 million of competition funding.
'This trailblazing net zero emissions flight, a world first, will demonstrate the vital role that sustainable aviation fuel can play in decarbonising aviation in line with our ambitious net zero targets.That's not just great news for the environment, it's great news for passengers who will be able to visit the Big Apple without increasing damaging greenhouse gas emissions. It's crucial that we place sustainability at the heart of the aviation industry's recovery from COVID-19 and I look forward to working with them on this challenge, which will lower the impact flying across the Atlantic has on the planet.'
CCS projects making headway worldwide
In Indonesia, ExxonMobil and Pertamina, the country's state-owned energy company, signed a joint study agreement to assess the potential for large-scale implementation of lower-emissions technologies, including carbon capture and storage and hydrogen production.
Dan Ammann, president of ExxonMobil Low Carbon Solutions, said, 'This is another step forward for both companies, and it positions Indonesia to play a leading role in supporting the reduction of emissions from hard-to-decarbonise sectors.' Amman added that 'expansion of carbon capture and storage in Southeast Asia would support a lower carbon future. Governments, the private sector and communities will need to work hand-in-hand to make this a reality.'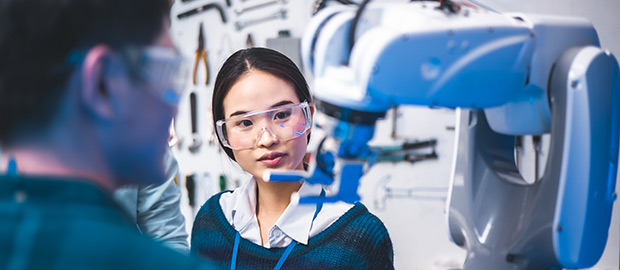 The agreement follows the two companies signing a memorandum of understanding at COP26 in Glasgow, and came as
COP President Alok Sharma
returned to Glasgow's Scottish Event Campus this week to mark
six months since the conclusion of COP26
, where he warned world leaders that failure to honour commitments made at COP26 would be an 'act of monstrous self-harm'.
And ExxonMobil and Pertamina was not the only major CCS partnership that gained momentum this week – on 17 May, bp and Linde announced plans to advance a major CCS project in Texas, USA to enable low-carbon hydrogen production at Linde's existing facilities. The development will also support the storage of carbon dioxide captured from other industrial facilities, with the companies aiming towards large-scale decarbonisation of the Texas Gulf Coast industrial corridor.
European Commission boosts Horizon Europe Work Programmes
In support of green, health and digital innovations and Ukrainian researchers, the Horizon Europe budget has increased by €562 million, bringing the total budget for the Work Programme 2021-2022 to €16 billion.
Mariya Gabriel, Commissioner for Innovation, Research, Culture, Education and Youth, said: "With this revision of the Work Programme we reinforce the impetus to address, through research and innovation, our greatest societal challenges with new and innovative tools, such as the EU Missions. In addition, we will support the displaced researchers of Ukraine to continue their research and innovation work."
In similar news, the European Commission has announced additional funding for Europe's Innovation Ecosystems (EIE), which will focus on providing opportunities for women-led tech start-ups, increasing their representation in the innovation and investment ecosystems as well as renewing the Women TechEU programme in 2022.This funding, an increase of €11.7 million, will strengthen the work programme to give a total of €29.5 million in upcoming calls.
More information can be found on the European Commission website under the EIE.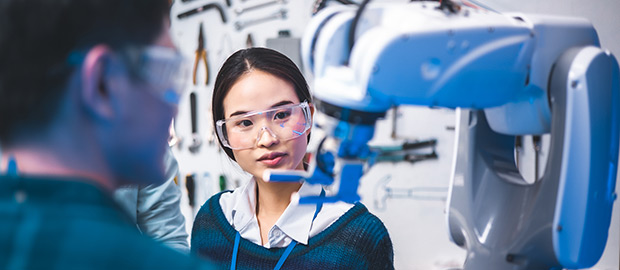 New funding bolsters UK's Engineering Biology capability
UK Research and Innovation (UKRI) and the Defence Science and Technology Laboratory (Dstl) have given a boost to the UK's research community making £20.6 million available to bolster interdisciplinary research and drive the UK's ambition to retain and sustain a world leading capability in Engineering Biology. UKRI said that the new funding 'drives forward an exciting and ambitious programme of work for UK Engineering Biology.' This work encompasses novel research, innovation and community, and capacity development.
Of the available funding; £14.78 million will support 12 awards across 10 UK lead institutions for up to 24 months. UKRI said that the awards will allow the continued growth of research communities and capacity across the UK towards establishing the proposed National Engineering Biology programme. They will also support the development of new and novel research ideas such as engineering molecular constructs for improved control of insect diseases and reducing carbon emissions in fermentation processes.
On the 23 May 2022, SCI is holding the Engineering Biology – Applications for Chemistry-using Business event. Attendees will hear perspectives from several companies including Croda and Johnson Matthey. Ahead of this event Ian Shott, Executive Chairman of Shott Trinova sets his thoughts on: How the UK can lead the brave new world of Engineering Biology.
For more information on engineering biology, visit the full website article on this topic.
CALLS FOR EVIDENCE – NEW BANNER NEEDED.
UK-EU trading relationship
The International Trade Committee has launched an inquiry into the UK-EU trading relationship and is seeking views on issues relating to trading arrangements such as the impact on businesses and other stakeholders.
Deadline: open for submissions
UK trade negotiations
Submissions are welcomed on UK trade negotiations with the EU including views on the objectives of the Department for International Trade for Free Trade Agreement negotiations.
Deadline: Open for submissions
Critical national infrastructure and climate adaptation
The National Security Strategy (Joint Committee) is seeking views on the resilience of UK critical national infrastructure (CNI) and climate adaptation.
Deadline: 31 May 2022
Further information can be found on the UK Parliament website.
FUNDING COMPETITIONS – NEW BANNER NEEDED.
Horizon Europe
To find more on eligibility for Horizon Europe funding for your sector, you can view the national contact points on the Government website as well as search for the European Funding and Tenders. Further information on the UK's association to Horizon Europe is available in the UK participation in Horizon Europe document.
Further information on the SME and start-up fund can be found on the European Commission website.
Innovation in time resilience, dissemination and application – feasibility
UK registered organisations can apply for up to £4.7 million for business led innovation. Projects must have a total cost between £50,000 and £250,000.
Deadline: 1 June 2022

SBRI: FOAK 2022 cost efficiency and performance priorities for a reliable railway
Organisations can apply for a share of over £7 million to deliver innovations that support low emissions and greener transport across the railway sector. Projects must end by 31 March 2023 and last up to 6 months.
Deadline: 8 June 2022

Canada-UK Net Zero Value Chains – Transportation
UK registered businesses and Canadian SMEs can apply to collaborate on joint R&D projects that contribute to net zero goals. Projects must start by 1 January 2023 and last between 12 and 24 months. A total of up to £4 million will be invested.
Deadline: 29 June 2022

Net Zero Hydrogen Fund – Strand 2 – Capital expenditure (CAPEX)
Strand 2 of the Net Zero Hydrogen Fund will provide CAPEX support for new projects that focus on low carbon hydrogen production facilities to begin deployment in early 2020s. Projects must have a grant request of between £200,000 and £30 million and begin by 1 January 2023, lasting between 6 and 27 months.
Deadline: 6 July 2022

Innovate UK Smart Grants: April 2022
UK registered organisations can apply for a share of up to £25 million for game-changing and commercially viable R&D innovation that can significantly impact the UK economy. Projects must start by 1 January 2023 and cost between £100,000 and £2 million depending on the duration of the project.
Deadline: 27 July 2022.
You can find further details of the funding calls on the Government website.