Your weekly digest of policy news, funding competitions, and calls for evidence.
What's been in the news?
EU- and UK-India ambitions
The following is a roundup of news around India's joint ambitions with both the UK and EU.
UKRI has announced new UK-India projects which have been developed following the visit to India by UK Prime Minister Boris Johnson during May 2021. The visit led to the establishment of a 2030 roadmap including cooperation between the countries on areas including defence and security, trade and investment and research and innovation. Specific areas of cooperation include offshore wind energy and electric mobility.
Sukanya Kumar, Acting Director, UKRI India said: 'I am very pleased that UKRI's efforts with our partners in India build so clearly on the ambitions set by the 2030 roadmap. Each activity welcomed by the Prime Ministers celebrates the excellence and expertise in the UK and Indian research and innovation systems, and our joint ability to deliver these efforts seamlessly as unified UK-India teams.'
In similar news, the EU-India Trade and Technology Council has been launched following the agreement of the President of the European Commission, Ursula von der Leyen and Prime Minster of India, Narendra Modi. This joint ambition will support the sustainable progress of European and Indian economies.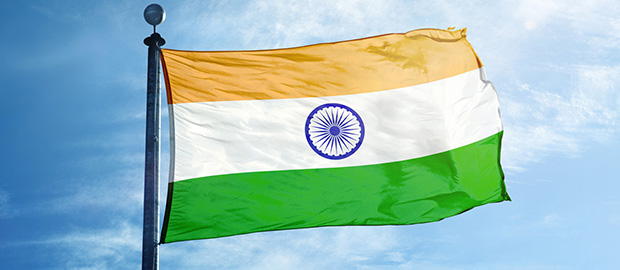 Aviation advances for hydrogen and batteries
A new Zero Emission Flight Delivery Group has been established by aviation experts to focus on advancing the innovations required to achieve the decarbonisation of aviation fuel technology. Rachel Gardner-Poole, previously Head of General Aviation at the UK Space Agency, is chair of the new group which was launched at the fifth meeting of the Jet Zero Council (see more information on a previous issue of PoliSCI), where the Transport Secretary, Grant Shapps said: 'We are determined to bring forward the flight technology of the future, and through our new Zero Emission Flight Delivery Group, we will help create thousands of jobs around the country and take another step toward zero emission flights.'
Rachel Gardner-Poole, chair of the new group said 'I am passionate about using innovation and technology to create a positive impact on our planet and look forward to collectively addressing the challenges and opportunities that lie ahead of us.'
The funding for the technology advances is being invested through the Aerospace Technology Institute Programme alongside an additional £125 million from the UK Government as part of Innovate UK's Future Flight Challenge, the third competition seeking projects that focus on electric flight technologies.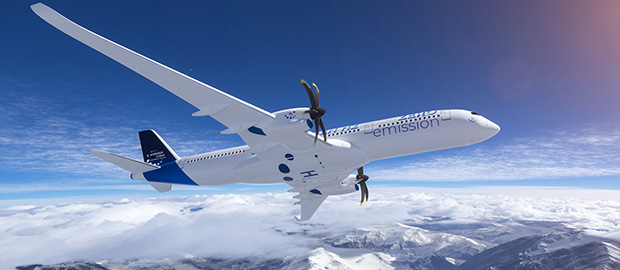 UK sees boost in life sciences investment
The UK's BioIndustry Association (BIA) has released a new report indicating that during the first quarter of 2022, UK biotech companies raised £453 million in venture capital financing. The report: Biotech financing update Dec 2021 – Feb 2022, is produced by the BIA and Clarivate and shows, the BIA says, that the first quarter of 2022 'is the best for UK biotech VC financing ever recorded by BIA and Clarivate and neither the US nor China enjoyed the same year-on-year growth.' Clarivate is a company focused on providing insights and analytics to accelerate the pace of innovation.
The BIA added that alongside the financial investment, the UK biotech and life sciences sector continued to demonstrate its status as a global hub with a number of significant developments during the first quarter of 2022. These developments include several new companies, including Altos Labs, backed by Jeff Bezos, and EyeBio; founded by American entrepreneurs choosing the UK for their operations. Cytiva, which provides bioprocessing products and services to the biopharmaceutical industry, has opened a £300 million manufacturing facility in Cardiff, and Jazz Pharmaceuticals is making a £75 million investment in a new facility at Kent Science Park.
For more information on this topic, visit our news article on the topic.

UK-EU trading relationship
The International Trade Committee has launched an inquiry into the UK-EU trading relationship and is seeking views on issues relating to trading arrangements such as the impact on businesses and other stakeholders.
Deadline: open for submissions
UK trade negotiations
Submissions are welcomed on UK trade negotiations with the EU including views on the objectives of the Department for International Trade for Free Trade Agreement negotiations.
Deadline: Open for submissions
Critical national infrastructure and climate adaptation
The National Security Strategy (Joint Committee) is seeking views on the resilience of UK critical national infrastructure (CNI) and climate adaptation.
Deadline: 31 May 2022
Further information can be found on the UK Parliament website.

Horizon Europe
To find more on eligibility for Horizon Europe funding for your sector, you can view the national contact points on the Government website as well as search for the European Funding and Tenders.
Further information on the UK's association to Horizon Europe is available in the UK participation in Horizon Europe document.
Further information on the SME and start-up fund can be found on the European Commission website.
Biomedical Catalyst 2022 Round 1: Industry-led R&D
UK registered SMEs can apply for a share of up to £15 million to develop innovative solutions to health and healthcare challenges. Total project costs must be between £150,000 and £4 million.
Deadline: 25 May 2022
Innovation in time resilience, dissemination and application – feasibility
UK registered organisations can apply for up to £4.7 million for business led innovation. Projects must have a total cost between £50,000 and £250,000.
Deadline: 1 June 2022
SBRI: FOAK 2022 cost efficiency and performance priorities for a reliable railway
Organisations can apply for a share of over £7 million to deliver innovations that support low emissions and greener transport across the railway sector. Projects must end by 31 March 2023 and last up to 6 months.
Deadline: 8 June 2022
Canada-UK Net Zero Value Chains – Transportation
UK registered businesses and Canadian SMEs can apply to collaborate on joint R&D projects that contribute to net zero goals. Projects must start by 1 January 2023 and last between 12 and 24 months. A total of up to £4 million will be invested.
Deadline: 29 June 2022
Net Zero Hydrogen Fund – Strand 2 – Capital expenditure (CAPEX)
Strand 2 of the Net Zero Hydrogen Fund will provide CAPEX support for new projects that focus on low carbon hydrogen production facilities to begin deployment in early 2020s. Projects must have a grant request of between £200,000 and £30 million and begin by 1 January 2023, lasting between 6 and 27 months.
Deadline: 6 July 2022
You can find further details of the funding calls on the Government website.