Your weekly digest of policy news, funding competitions, and calls for evidence.
What's been in the news?
US Government backs Electric Vehicle Challenge
The US Department of Energy (DoE) has launched a competition challenging university students to engineer novel technologies for battery electric vehicles. Along with the DoE, the so called EcoCAR Electric Vehicle Challenge is backed by General Motors and MathWorks, and has funding of $6 million. MathWorks specialises in mathematical computing software.
Fifteen academic institutions, including five Minority Serving Institutions, will be provided with a General Motor's Cadillac LYRIQ, the brand's first all-electric vehicle, which will be used to develop and demonstrate technology that uses automation. The selected Universities will demonstrate the potential of connected and automated vehicle technologies, which allow for semi-autonomous vehicles and advanced propulsion systems to improve energy efficiency.
The teams will also use a combination of on-board sensors and bidirectional 'vehicle-to-everything connectivity' to allow the export of electricity from electric vehicle batteries to other areas such as homes or supporting the electricity grid.
The Challenge will run for four years, with the teams being evaluated on their vehicle design and process each year. The DoE said that along with developing the next generation of clean energy innovators, the Challenge would support the US President's goals to electrify the American car sector.
For more information on this topic, please visit the full article on our website.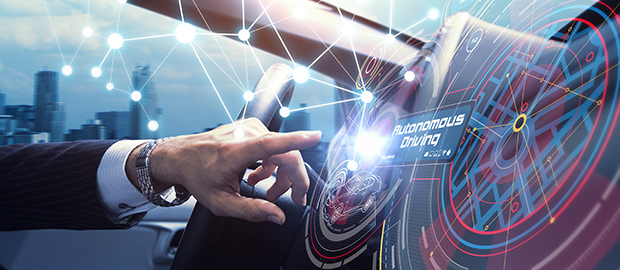 U.S. funds billions to cut pollution
The U.S. Department of Energy (DoE) has announced that it will provide $2.3 billion of funding as part of the President's Bipartisan Infrastructure Law to advance approaches for reducing carbon dioxide pollution and address the effects of climate change.
U.S. Secretary of Energy Jennifer M. Granholm said 'This past month we saw the highest levels of CO2 emissions in the atmosphere in history, underscoring the fact that our efforts to tackle climate change will be inconsequential if we don't act now to manage the greenhouse gas emissions that are currently putting public health and our environment at risk. The President's budget commitments, coupled with the investments from his Bipartisan Infrastructure Law will enable the U.S. to develop cutting-edge technologies to safely and efficiently capture, remove, and store CO2 while revitalizing communities that have powered this nation for generations.'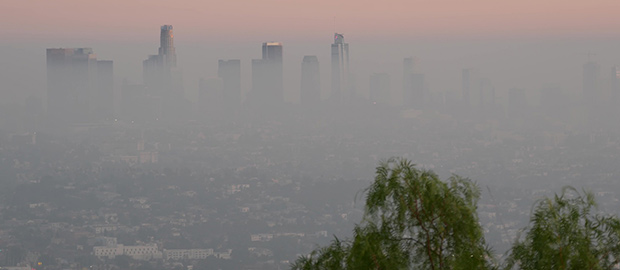 Innovation and investment agency to support Canada's growth
Canada's Federal Government has used its 2022 Budget to set out plans for a new innovation and investment agency. The agency will be 'operationally independent' and receive an investment of CAN$1 billion over five years starting in 2022-23 to support its initial operations.
The Government has said that the innovation and investment agency will: 'Proactively work with new and established Canadian industries and businesses to help them make the investments they need to innovate, grow, create jobs and be competitive in the changing global economy.' The Government will consult further with both Canadian and global exports in finalising the design and mandate of the new agency, with details to be announced in the 2022 autumn economic and fiscal update.
The agency is said to be a key element in solving the country's innovation challenges which include a 'low rate of private business investment in research, development, and the uptake of new technologies…' The Government noted that despite the country's talented and creative population, Canada is currently ranked last in the G7 R&D spending by businesses. This is trend which the Government said 'has to change.'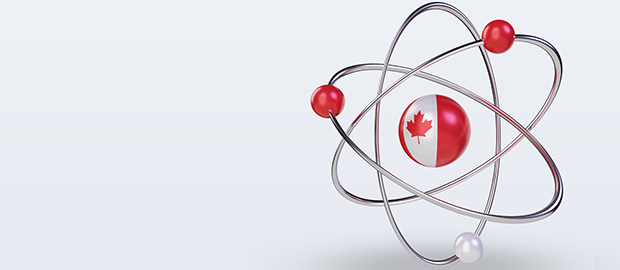 UK-EU trading relationship
The International Trade Committee has launched an inquiry into the UK-EU trading relationship and is seeking views on issues relating to trading arrangements such as the impact on businesses and other stakeholders.
Deadline: open for submissions
UK trade negotiations
Submissions are welcomed on UK trade negotiations with the EU including views on the objectives of the Department for International Trade for Free Trade Agreement negotiations.
Deadline: Open for submissions
Critical national infrastructure and climate adaptation
The National Security Strategy (Joint Committee) is seeking views on the resilience of UK critical national infrastructure (CNI) and climate adaptation.
Deadline: 31 May 2022
Further information can be found on the UK Parliament website.

Horizon Europe
To find more on eligibility for Horizon Europe funding for your sector, you can view the national contact points on the Government website as well as search for the European Funding and Tenders.
Further information on the UK's association to Horizon Europe is available in the UK participation in Horizon Europe document.
Further information on the SME and start-up fund can be found on the European Commission website.
Biomedical Catalyst 2022 Round 1: Industry-led R&D
UK registered SMEs can apply for a share of up to £15 million to develop innovative solutions to health and healthcare challenges. Total project costs must be between £150,000 and £4 million.
Deadline: 25 May 2022
Innovation in time resilience, dissemination and application – feasibility
UK registered organisations can apply for up to £4.7 million for business led innovation. Projects must have a total cost between £50,000 and £250,000.
Deadline: 1 June 2022
SBRI: FOAK 2022 cost efficiency and performance priorities for a reliable railway
Organisations can apply for a share of over £7 million to deliver innovations that support low emissions and greener transport across the railway sector. Projects must end by 31 March 2023 and last up to 6 months.
Deadline: 8 June 2022
Canada-UK Net Zero Value Chains – Transportation
UK registered businesses and Canadian SMEs can apply to collaborate on joint R&D projects that contribute to net zero goals. Projects must start by 1 January 2023 and last between 12 and 24 months. A total of up to £4 million will be invested.
Deadline: 29 June 2022
Net Zero Hydrogen Fund – Strand 2 – Capital expenditure (CAPEX)
Strand 2 of the Net Zero Hydrogen Fund will provide CAPEX support for new projects that focus on low carbon hydrogen production facilities to begin deployment in early 2020s. Projects must have a grant request of between £200,000 and £30 million and begin by 1 January 2023, lasting between 6 and 27 months.
Deadline: 6 July 2022
You can find further details of the funding calls on the Government website.